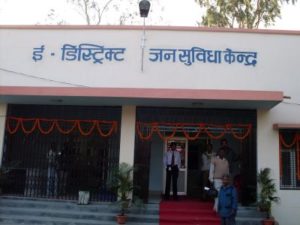 Following the success of a pilot e-district scheme being implemented in six districts of Uttar Pradesh, the Centre on Monday approved the roll out of the scheme in the remaining 69 districts of UP. Implemented under the National E-governance Plan, the Centre also approved an additional amount of Rs 173.39 crore for the project on the basis of the detailed project report furnished to it by UP government.
The pilot e-district project started in UP during 2007-08 and was implemented in Sitapur, Rae Bareli, Sultanpur, Gorakhpur, Gautam Budh Nagar and Ghaziabad. Under the project 22 government services offered by nine departments were provided through an electronic service delivery system at Service Centres and Lokvani Kendras set up in the districts.
Chief secretary Jawed Usmani met with top departmental heads for giving shape to the roll out plan in the remaining districts of UP. The apex committee also considered plans for customising some points of the request for proposal document to suit UP which the Centre has proposed as part of the open tendering procedure for appointing a system integrator. Following the meeting, the committee will now issue instructions for readying infrastructure and hardware facilities across districts and tehsils where the project will be implemented. As part of the implementation preparations, officials of the district and tehsil level will also be put through refresher courses and training under the change management programme to familiarise them with the e-governance programme.