Geneva-based multinational electronics semiconductor company, STMicroelectronics has targeted large information-security contracts in Indian banking and government space that are expected to generate millions of dollars in revenue.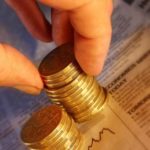 The company with global revenues of $ 9.73 billion is in talks with various banks for providing chip-based cards and is testing other technologies like near-field communications (NFC).
In India, the company's major thrust areas will be in the unique identity programme and banking industry. The banking industry has been moving toward replacing magnetic strip based cards and providing customers with chip-based cards. Widely believed to increase security, adoption of these cards in India is picking up.
"Globally, around 1.3 billion chip-based cards are issued annually while there are less than one million such cards in India," said Bruno Batut, senior marketing manager, secure microcontrollers for Greater China and South Asia region at STMicroelectronics.
Already, banks like SBI, HDFC, ICICI and Axis among others offer chip-based cards or a combination of chip and magnet strip based cards.
Bruno Batut added that the technology was currently in pilot phase and it was being brought in with local players.
For the unique identity project, Batut said that the project was currently in registration phase and will get active as applications emerge around the unique IDs issued to people.
STMicroelectronics is also looking at providing chips for enabling NFC in various forms like smartphones or in access control. NFC is a new way through which devices placed in close proximity can communicate with each other. Companies like Google, Mastercard and Visa have adopted NFC to help customers pay with their mobile phones.
While NFC has been adopted with some success in the US, Batut described its adoption in India as being in a "stage of infancy". While there are about 70-80 million points of sale terminals deployed worldwide, adoption would require consumers to buy devices that are NFC capable. In the Indian market, there are only a few high-end smartphones that provide this feature.
He added that though it was difficult to project growth of this technology, it would require a suitable infrastructure to be setup first – payment terminals, willing merchants and business applications included. "NFC will become generic in 5 years," he said.
Follow and connect with us on Facebook, Twitter, LinkedIn, Elets video