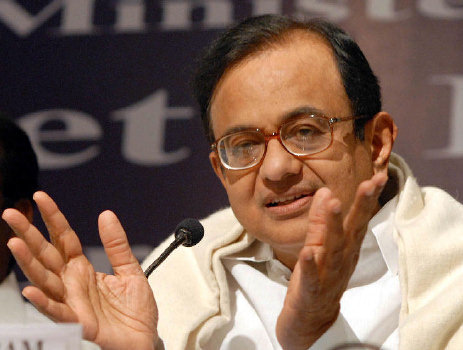 Finance Minister P. Chidambaram on Monday spelled out a five-year plan to cut India's fiscal deficit from an expected 5.3 percent in the current fiscal to three percent by 2017.
As fiscal consolidation takes place and investors confidence increases, it is expected that the economy will return to the path of high investment, higher growth, lower inflation and long-term sustainability, Chidambaram said.
The GDP growth last fiscal declined to a nine-year low at 6.5 percent, as double digit-inflation added to the woes of a slowing economy. Chidambaram's plan for a reduction in fiscal deficit comes a day after a major cabinet reshuffle meant to boost the government's performance, and a day before the central bank's half-year quarterly policy review.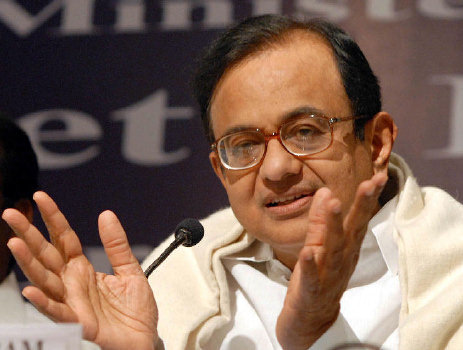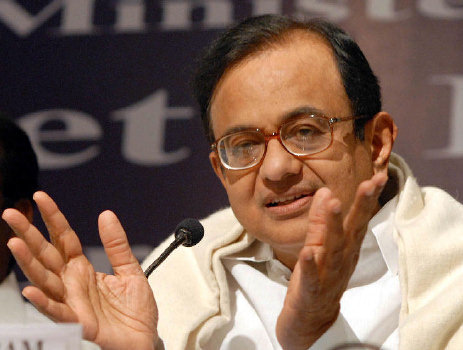 According to Chidambaram, the government has accepted the Kelkar Committee's recommendations aimed at containing fiscal deficit, and he expected the same to be at 5.3 percent of GDP in 2012-13. The process to contain the deficit will include the usage of unique identity number – Aadhaar – to distribute subsidies to the below poverty line population, thereby plugging leakages.
Chidambaram also expressed hope that the Reserve Bank of India takes cognisance of efforts meant to contain deficit and cuts key lending rates to spur growth. However, the central bank is not expected to cut rates, as high levels of food inflation will restrict its options.
Overall food inflation last month stood at 7.86 percent against 9.62 percent in the corresponding period of last year. Inflation of primary articles was 8.77 percent. The finance minister added that he was reviewing the Direct Taxes Code (DTC), which is expected to be brought before parliament.
Chidambaram also expressed confidence that the government will be able to meet its current disinvestment targets and raise about Rs.30,000 crore.