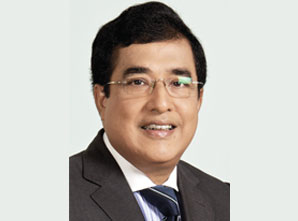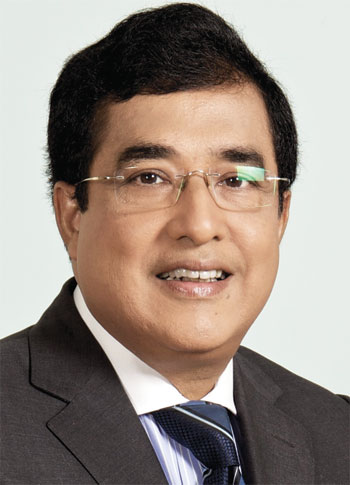 Sudipta K Sen
Regional Director – SEA, CEO & MD – SAS Institute (India) Pvt. Ltd., speaks to Dhirendra Pratap Singh
What has changed in the last six years in e-Governance in Maharashtra?
During the last 6 years, Maharashtra has been at the forefront of creating an e-Governance infrastructure, essential to delivering various G2C, G2B and G2G services in a cost effective manner. This includes creation of MSWAN( Maharashtra State Wide Area Network) across all 35 districts, 324 talukas and 6 divisional head quarters; creation of SDC along with other public/private managed data centre services;  and creation of service delivery channels through state portal and channels like Maha e-Seva Kendra and Setu.
Tell us about your ideas for improving data connectivity in rural Maharashtra?
With the Maharashtra State Wide Area Network (MSWAN) being operational for the last few years, Maharashtra now has the IT connectivity from the state headquarters to the districts and further down to the talukas. This has been accompanied with setting up of State Data Centres (SDC's) and Common Service Centres (CSC's). There are more than 6000 CSC's called Maha e SevaKendras, offering G2C services like land records, pension schemes and ration cards. It is envisaged that there should be at least one Seva Kendra for every 4 villages. Several B2C services like rail tickets, banking etc., are also in the process of being made available on this network.
What are the areas where ICT plays role in enhancing the security?   
ICT is definitely a force multiplier in the government's efforts towards improving internal security. Globally policing, investigation and Intelligence agencies leverage ICT to deliver on their goal of providing safe cities. ICT is typically used in areas like monitoring & surveillance, biometrics, information sharing/ collaboration and fusing intelligence. While ICT  forms part of the core infrastructure of a public security system, some of the advanced  applications of ICT in security include crime analytics, risk profiling,  network analysis for identifying gangs, terrorist networks and terrorist financing,  open source intelligence and predictive modelling.
Your views on Crime and Criminal Tracking Networking System (CCTNS)? How is it going to ensure security issues in Maharashtra?
The CCTNS is an important step in ensuring that the various police stations in the state are connected, thereby enabling collaboration between various police and intelligence agencies at the state and centre level. It has been observed that some major crime and terrorist incidents in the past happened due to a silo approach of the police and intelligence agencies. Several crimes/ criminals span more than one state, and policing and investigation therefore need collaboration between the states involved. The CCTNS provides the basic platform for collaboration and information sharing.
Tell us about your ICT based solutions for enhancing public safety and security?
We provide end-to-end solutions for public security in policing, investigation and intelligence. SAS has a data integration platform that can help standardise information, fuse the intelligence residing in silos. SAS automatically categorises the vast amount of data and text, thereby making it amenable to be then searched/accessed quickly.
SAS Social Network Analysis (SNA) software helps connect the dots and thereby create a visual view of the linkages between the various seemingly unconnected parties/persons. SAS provides the platform for Crime Analytics through use of sophisticated data mining techniques.