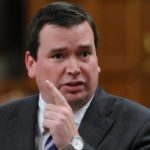 In its first major economic reform initiative, the conservative government in Canada has thrown a new lifeline to struggling newcomers in the wireless industry, by allowing them to tap deeper pockets of non-Canadian capital. However, the government is taking a rather cautious approach, and is currently allowing non-Canadians to take control only of carriers whose market share is 10 percent or less.
Stephen Harper, the Canadian Prime Minister, has been hinting for quite some time that he wants to lower barriers to foreign investment in the C$40 billion telecom sector to create more competition and provide a wider array of pricing options for consumers. Telecom services in Canada are among the most expensive in the world.
The move could effectively loosen the grip of Canada's Big Three carriers – BCE Inc's Bell Canada, Rogers Communications and Telus Corp – which now control 95 percent of the wireless market.
In a press conference, the Industry Minister, Christian Paradis, said, "This targeted action will remove a barrier to investment for the companies that need it the most." The government wanted to assure a fourth carrier offers services in every region of Canada, he said.
In a second step to liberalize the market, Paradis presented rules for a government auction of prized 700 MHz wireless spectrum that cap how much the Big Three will be able to buy. The auction of the low-frequency 700 MHz airwaves – which travels longer distances and penetrate walls more easily than other spectrum – will take place in early 2013.
The combined market share of recent entrants in the sector now hovers at about 4 percent, partly as the result of a provision in a 2008 auction that set aside spectrum for them. Analysts are of the opinion that the shift may also signal a more open stance in general to foreign investment in other sectors.
Follow and connect with us on Facebook, Twitter, LinkedIn, Elets video