Visual communication aids in better collaboration among all departments and helps in faster decision making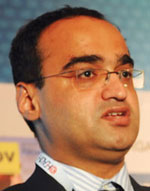 By Gagan Verma,
National Head, Government business, POLYCOM
Since the last decade, nature of disaster has completely changed in terms of response time and mechanism used in tackling. If we consider the recently happened disaster in Japan, the visual communication played a major role during that point of time. With the help of visual communication, different departments can collaborate with each other and entire operation can be restored in an effective manner.
Governments must be prepared to respond to any situation on natural disasters, health hazards, security threats, chemical spill, bio terrorism and crime expansion.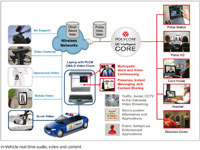 Today's Government Landscape
Today, any government faces budget restrictions, citizen-centric approach, public safety, green initiatives and public-private-partnerships. The visual communication plays the better collaboration among all the departments and helps in making decision in a faster way. For example, in the north east states of our country, there is different terrain. In these states, any security operation is very different with normal video conferencing. So, the role of all the applications would be totally different in these states.
In the recent years, most of the thrust has been given to judicial services. More video conferencing applications have been deployed in jails and courts. The challenges are- enhance access and quality of various government services, train the next generation of public servants and responders, break down barriers for multi-agency  collaboration, improve productivity and efficiency and reduce cost, time and carbon emissions.
Collaborative Government
Unified Collaboration enables people from different locations or department work as a team, respond, solve, and serve more effectively. It also reduces human latency and optimises workflows.
Video and voice-based Polycom collaboration solutions can be tightly integrated with UC industry-leading solutions that agencies may already use. From administration and training to public safety, Polycom technology is used every day by departments and agencies in governments to meet with teammates, partners, and citizens to exchange information and make better-informed decisions faster. Highly immersive experience provides a like-like experience with a true personal touch to engage citizens, business, partners and other stakeholders.
The Polycom Advantage
Managing and providing quality judicial and public safety services to citizens are just a few of the key responsibilities of governments. At Polycom, we've worked with many government agencies to solve a variety of critical and day-to-day issues in countries around the globe. It transforms government operations with unified collaboration, delivers greater service, performance and Communication and leverages visual communications beyond the conference room.