Mobile phones which in itself is a revolution is joining yet another – the 'go green' revolution.
Nokia's Green Initiatives
 

we:offset can be downloaded onto all Nokia S60 phones. It is the world's first CO2 emission offsetting tool on a mobile phone and available in 46 languages.

All new Nokia devices are free of PVC, lead, mercury, cadmium, hexavalent chromium, polybrominated biphenyls (PBB) and polybrominated diphenyl ethers (PBDE). Starting from 2010 the list will also include all brominated and chlorinated compounds and antimony trioxide. 

 Nokia has banned 8 different phtalates of which 6 are restricted based on EU regulation. 

 Nokia chargers save 90% more energy.

Nokia has reduced their packaging by more than 50%.
Nokia 3110 Evolve and all of other Nokia phones are recyclable up to 80%.

Nokia's 'take back' campaign collected approximately 10000 mobile phones of all brands, 30000 chargers, 12000 batteries and over 10000 other accessories like headsets etc across 4 Indian cities.
Each one of us is trying to be part of the rats race for the go green revolution which is a buzz word nowadays. Mobile phones which in itself is a revolution for connecting the unconnected is not lagging behind in this one too. Whether it is Nokia's announcement last year for launching 40 green mobile phones or Samsung Electronics who announced the world's first ever solar-powered mobile phone – Blue Earth a month ago, or Motorola's W233 Renew, they are all part of this race for going green. Still there is no denying the fact that green mobile phones is at a very nascent stage. Ask yourself, how many of us carry a green mobile phone? May be a very minuscule of the population. Speaking to egov Ambrish Bakaya, Director Corporate Affairs, Nokia India said, "Yes, it is still at a nascent stage though more and more handset manufacturers are looking at "going green", not only as a viable business option, but also an environmentally positive one."
The chemical soup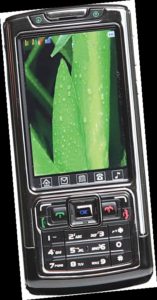 All electronics gadgets and therefore, mobile phones too have a lot to contribute towards mother earth's already degrading environmental condition. Mobile phone hardware comprises of hazardous components such as PVC and Brominated Flame Retardants (BFR) which are harmful ingredients for the toxic soup of e-Waste that they create at the end of their lifecycle. Commenting on Nokia's green initiatives, Bakaya mentioned, "All new Nokia devices are free of PVC, lead, mercury, cadmium, hexavalent chromium, polybrominated biphenyls (PBB) and polybrominated diphenyl ethers (PBDE). Starting from 2010 the list will also include all brominated and chlorinated compounds and antimony trioxide." Moreover Greenpeace Green Electronics Survey, December 2008 revealed that a lot of the products proved to be PVC and BFR free and also some innovative ways of using bio-plastic in the cover of the phone came up. But on the other hand, the batteries which are the lifeline of the mobile phone contain nickel, cobalt, zinc, cadmium, and copper which are mined from the earth and will sooner or later become extinct. Therefore, even if there are a lot of initiatives for going green in the mobile sphere, the mobile phones which flood the market are not so green yet!
Top 10 findings of GSMA on Green Power for Mobile in February 2009:
An estimated 75,000 new off-grid sites out of a total of 300,000 sites, will be built each year in developing countries through 2012.

There is a rapidly increasing cost in the off-grid and unreliable grid sites. The average price of diesel has risen more than 50% in many locations within the past year, and contributes to a significant portion of operating costs for operators.

Solar and wind power are viable today and other solutions may become suitable in the future

Capital expenditure is high for green power but at low loads the payback period is short

 Power provision is a non-core activity for operators that presents an additional challenge

 Green power feasibility assessments are complex and scenario-based

 Energy optimisation has become a focus of mobile network technology development

 Accurate specification and the need for sophisticated power controllers is critical for green power sites

 Of interviewed operators, 39% have trialled green power sites, 50% have live sites and nearly all have plans for green power. Remaining operators have expressed interest in initiating activity.

Innovation will be driven by a cohesive industry community
Counting on Energy

Mobile phones run on batteries and therefore, we need electricity to recharge them regularly. With each member of a family owning such a device, imagine how much energy we are consuming on a day to day basis. Therefore mobile chargers and batteries are the components that everyone is looking at when it comes to 'energy saving' for mobile phones. Nokia claims that today their chargers save 90% more energy. Moreover the company which is the most popular handset manufacturing company, is also looking at other energy saving ways. Today, lot of mobile handsets beep when charge is full indicating the user to take the charger off the plug. This type of features cut down the energy consumptions to a large extent. The scenario is even more encouraging with the recent commitment of the GSMA and 17 leading mobile operators and manufacturers across the world to implement a Universal Charging Solution that uses Micro-USB for new mobile phones. The initiative expected to be in place by 2012 would ensure that a common format for mobile phone charger is used across the industry that would adhere to the energy-efficient targets set out by the Open Mobile Terminal Platform. It is expected that this would reduce the number of chargers being manufactured annually by 50 % and reduce greenhouse gases by 13.6 million to 21.8 million tones per year.
On the other hand renewable means of generating energy is also catching up. Such innovative usage of wind and solar energy for powering cell sites in remote areas fetched Philippines based wireless services provider Smart Communications the "Green Mobile Award" at the World Mobile Congress 2009 concluded recently. Working more on such renewable sources of energy, Nokia commented that they are working on green initiatives such as light sensor detecting natural light.
Recycling Old Phones
With a new advanced phone in the market every month, there are also higher rates of old phones being discarded. People settle in for more smarter phones as their needs grow for better features with the passage of time. This means a need to recycle phones even more. Take back programmes of many handset companies is gaining momentum. For instance, Nokia has laid out a recycling infrastructure across India to take-back and promote recycling of discarded handsets and accessories amongst consumers.
They have already laid out over 1300 recycling bins covering all our Nokia Priority Dealers and Nokia Care Centres across India. This was also backed by their 'take Back' campaign in the cities of Bangalore, Delhi, Gurgaon and Ludhiana which they plan to roll out in a phased manner across other cities of the country. With other mobile handset companies doing similar activities or planning such comprehensive recycle programmes, there will be a lot of e-Waste burden being removed from the face of our planet.
Towards a Greener Policy
There is lot being said by agencies such EPA, GSMA and Greenpeace etc. But India still does not have a policy in place that pertains to green mobile phones. It is the need of the hour for a joint effort from the Indian corporates as well as the government to work towards a comprehensive policy for green gadgets. Also it is important to educate the masses through  campaigns. Speaking about the need for such policy Bakaya said, "We strongly feel that for any e-Waste policy to be effective there is a strong need to educate the end user on the environmental impact of disposing off their electronic waste."
If one puts things into perspective, mobile technology has brought in sea changes in the world operates today and has actually contributed towards reducing our environmental footprint. How? It has helped in reducing the amount of travel people need to undertake by connecting them wherever they are around the world. Nevertheless there are also numerous ways in which mobile phones have contributed to the ecological degradation. However, with companies pledging to try out innovative ways to tackle the situation, and awareness across continents, we are definitely moving towards greener options. But all this will make better sense when the three R's – Reduce, Reuse and Recycle will echo in the minds of all stakeholders corporates, organisations and individuals for reducing the ecological footprint and we will all be winners in this rat race.
Follow and connect with us on Facebook, Twitter, LinkedIn, Elets video