Jammu Kashmir Embraces IT Revolution Through e-Governance Agency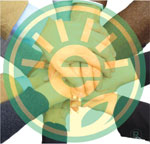 The Government of Jammu and Kashmir (J& K) has set up an exclusive e-Governance Agency called the Jammu and Kashmir e-Governance Agency (JaKeGA), with an empowered Board of Governors, headed by the State Chief Secretary.

JaKeGA registered as a Society under the Societies Registration Act on January 14, 2009, is supposed to provide with the much needed flexibility to implement Information Technology (IT) related projects throughout the state and to receive grants directly from the Government of India and other donor agencies.
Modeled on similar agencies working in many progressive states like Karnataka and Punjab, JaKeGA shall serve as the single point responsible for procuring all types of IT resources and services like hardware, software, power, printing and networking peripherals for government agencies.
This will help streamline the IT-related activities of all the departments and help them save time and money by providing them with a single point mechanism for designing, developing procurement and training.
JaKeGA shall also have the mandate to create permanent, temporary or project based positions that shall help boost the employment prospects of the thousands of IT professionals in the state.
Training Programme on e-Procurement by Delhi Government

Department of Information Technology, Government of National Capital Territory (NCT) of Delhi is conducting a Training Programme in e-Procurement which will be held on every Tuesday and Friday between 2 p.m. to 6 p.m.
This programme aimed at suppliers/contractors/vendors intends to smoothen the implementation of the e-Procurement system. The venue for this training programme will be Department of Information Technology, Government of NCT of Delhi, 9th Level, B-Wing, Delhi Secretariat. Government of NCT of Delhi has already implemented e-Procurement system for all tenders compulsorily in the departments of Public Works Department (PWD), Health and Family Welfare, Delhi Transport Corporation (DTC) / Delhi State Industrial and Infrastructure Development Corporation (DSIIDC), Irrigation and Food Control, Delhi Jal Board, Food and Civil Supplies, Excise and Entertainment, Union Territories of Civil Services (UTCS), Education, Delhi Transco Ltd., Indraprastha Power Generation Corporation Limited (IPGCL) / Pragati Power Corporation Limited (PPCL) and New Delhi Municipal Committee (NDMC). Many other departments of the Government of NCT of Delhi are going to implement the same.
These departments are Delhi State Civil Services Corporation (DSCSC) Ltd., Audit, General Administration Department, Delhi Tourism and Transport Development Corporation (DTTDC), Land and Building, Urban Development, Central Prison, Trade and Taxes, Revenue, Developments, Transport, Information and Publicity, Labour, Training and Technical Education, Higher Education, Social Welfare, Cooperative Societies, Delhi Fire Services, Conservator of Forest and Prevention of Food Adulteration.
The bidders who intend to participate in e-Tenders are required to register with Application Service Provider (ASP) of Directorate General of Supplies and Disposals (DGS&D) by paying a registration fee of INR 6 thousand plus service tax at the help desk in the Delhi Secretariat.
e-Tendering Adopted by Punjab Farm Board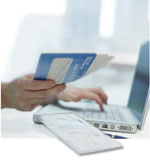 Punjab Agricultural Marketing Board is on its way to become the first organisation in Punjab to implement the Internet based tendering. Punjab Agricultural Marketing Board has signed a Memorandum of Understanding (MoU) with state-run Indian Telephone Industries Limited for implementing e-Tendering. The system is expected to get functional by February 15, 2009.
The board receives tenders worth INR 300-400 crores every year for construction and maintenance of mandis and rural roads. The proposed move is likely to benefit the contractors as well as the department.
Further, it will bring total transparency in the departments. In addition, it will bring more competition, resulting in saving in tenders.
e-Governance Services in Bihar by Srei, PNB

Srei Sahaj has been mandated to roll out 5,565 Common Service Centres (CSCs) in Bihar. The company is an ICT based infrastructure provider in rural India in the area of e-Governance services, a subsidiary of Srei Infrastructure Finance Limited.
Srei Sahaj has signed a Memorandum of Understanding (MoU) with Punjab National Bank (PNB) which will enable a speedier implementation of the e-Governance project in Bihar. Its being planned that all these CSCs will become fully functional by the end of the current financial year.
Nearly 2,000 Village Level Entrepreneurs (VLEs) have set up their centres, and out of these approximately 500 have applied for loan assistance to PNB. As per the scheme, the VLEs are required to invest INR 1.6 lakhs for setting up a Common Service Centre.
As margin money they are required to put a minimum of INR 40 thousand, with the balance being funded by banks.
 These banks are already providing the requisite funding to such rural entrepreneurs who are carefully selected by Sahaj. Similar plans to enter strategic tie-ups with the bank for providing loan assistance to VLEs in Uttar Pradesh, Assam and Orissa is also being planned.
Gujarat Launches e-Gram Project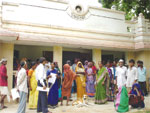 On 23rd January 2009, Narendra Modi, Chief Minister of Gujarat formally launched the e-Gram Vishwagram Project, offering broadband connectivity to all 13693 Gram Panchayats of the state from the Haripura village. It has also helped 10,000 rural entrepreneurs in getting employment.
Gram Panchayat can further offer services like issuing of documents and certificates, application forms for various development and welfare schemes, like record of rights (land records), property registration, vehicle registration, driving license, passport, commercial services, mandi rates, health care, employment registration and distance learning; VSAT communication technology based broadband connectivity; free of cost communication between panchayats; common service centre facility for the villagers.
Villagers can also take advantage of Internet and cyber services through the establishment of this e-Gram services. This e-Gram would gradually also take other services under its ambit, like electricity and telephone bills, visa, e-Postal services.
India Ranks 41st in the Global Innovation Index

India falls 18 places in global innovation index. In last year's Index India was ranked 23rd out of 107 countries. In the current edition, which is the second edition of the Global Innovation Index (GII) India has been ranked 41 among 130 countries.
The United States has been ranked first, Germany second and Sweden third in this year's index. This report puts China at 37, eight places down from last year but four places ahead of India.
 Also last year, global research and advisory firm Economist Intelligence Unit ranked India 58 on its list of innovative countries, one rank above China.
Indian policymakers and scientists frequently compare their research and innovation output with China's, which in the past two decades has overtaken India on several indices that measure scientific prowess of countries.
egov Launches Job Site
egov has announced the launch of a section called 'Jobs' in its website. This section is aimed to cater to the job search need of those seeking to work in the e-Governance sector. This job search engine is also geared towards addressing the need of those employers who are looking to recruit people to work in the domain of e-Governance, as they can find the profile of such job-seekers posted on this particular link of the website.
MCD uses GIS for mapping Delhi
In a unique initiative towards using Information and Communication Technology (ICT), the Municipal Corporation of Delhi (MCD) has used the Geographical Information System (GIS) for mapping Delhi. The GIS application tool has mapped all the 12 zones of Delhi — Shahadra South, Shahadra North, South, Central, City, Civil Line, Nerala, Rohini, Nazafgarh, West, Sadar Paharganj and Karol Bagh. The zones are further listed into wards, colonies and sub-colonies. The sub-colonies are further divided into houses. All these listings can viwed online http://app.mapmyindia.com/mcdApp/
Sun Microsystems Launched  Centre for Excellence in e-Governance in IIT Delhi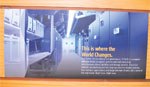 Sun Microsystems launched a Centre for Excellence in e-Governance in IIT Delhi campus recently. The Memorandum of Understanding (MOU) for this was signed way back in 2006.
The centre is started with the aim of fostering research in e-Governance in the area of technology and socio-economic aspects, create technology models, business models and sustainability models for greater adoption of e-Governance.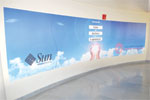 It is expected that the centre will ensure some key outputs such as privacy issues in Internet security, low cost mass computing and Internet access solution on PPP models, promote open source standards by government departments and analyse environmental impacts of Information Technology. The impact of this centre is expected to bring in better social infrastructure, higher revenue infrastructure, lowered cost of running the government, enhanced security, better quality of life for citizens and better future for the next generation.
Apart from this, the centre has been conducting workshops for showcasing the latest technologies that can foster the sustainability of e-Governance in India.