Gujarat to Connect All Villages via Satellite

Gujarat will be the first state in India to provide high-speed connectivity through satellite-based data connections to all its 13,693 gram panchayats by July this year, enabling video, voice and data offerings in the areas of e-Governance, distance education, telemedicine, agriculture and interactive advisory and counselling services. Each panchayat will have its own email address and more than 13,000 of them will be hosted on the state owned data centre.
The project will be connected through very small aperture terminals (VSATs), which bounce data signals from one location to another via satellites, routing these signals through small dish antennas. The project will cost INR 2000-3000 million, a senior Gujarat government official said. "While a majority of the funds come from the state government, some capacity of between INR 200 million to INR 250 million comes from the Central government," said Varesh Sinha, principal secretary of panchayats in the state.

 The build-operate-transfer project, announced by the state government in September, Bharti Airtel Ltd, which also runs a broadband business, as the implementing agency. Bharti Airtel, which began work on the project in January, plans to connect the panchayats with broadband connectivity at speeds of 2mbps. "One of the best things about Gujarat is that there is a lot of great digitisation that has happened in the state than anywhere else. This will be further fuelled by the panchayat connectivity," said T.R. Madan Mohan, Managing Partner at management consultancy firm Browne and Mohan.
APEC Signs 'Bangkok Declaration'on Cyber Security
Representatives from 21 countries of Asia Pacific Economic Cooperation (APEC) have signed a new agreement on several issues including cyber security and universal access. Dubbed as the 'Bangkok Declaration', signed at the APEC Ministerial Meeting on Telecommunications and Information Industry (or TELMIN) in Thailand.
The Declaration urges for the need of reliable infrastructure and service. The Declaration states, 'ensuring universally accessibly ICT infrastructure and services to bridge the digital divide is crucial to our future social and economic prosperity,' and that economies should 'continue their efforts to expand the reach of networks with the ambitious goal of achieving universal access to broadband by 2015.' The Declaration focuses on various themes like trade liberalisation among APEC economies, universal access, flexible regulatory frameworks, cyber security and ICT capacity building. This year, members shared their strategies in pushing for digital prosperity in the region.
India Moves Towards m-Governance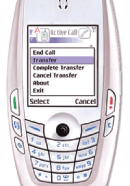 After moving towards e-Governance, now India is expanding m-Governance across the country. Around 54 gram panchayats in five remote blocks of the state will soon have SMS alerts on disasters, funds inflow and outflow, information about health camps and pulse polio campaigns will be sent to and from between the state departments, district offices and gram panchayats, block development offices.
In this regard, the United Nations Development Programme (UNDP) has sanctioned INR 50 lakh for the pilot project. The project will begin in 54 gram panchayats in five blocks including Bandwan and Bagmundi blocks of Purulia and Sagar, Patharpratima and Gosaba blocks of South 24-Parganas. The project would be completed within nine months. Once the project is implemented, SMS alerts will be sent out to government officials and members of the gram panchayats about impending disasters such as a Bird Flu outbreak, or allotment of funds for a particular project, information about the date and venue of a health camp to be held, pulse polio campaign and the filing of reports through an SMS alert over the mobile. The state department for panchayat and rural development is working towards setting up Common Service Centres (CSC) at villages at the gram panchayat, block and district levels. About 1,000 CSCs, called Tathya Mitra, have already been rolled out in the districts.
Department of Islamic Affairs Joins Dubai e-Government's AskDubai Service

The Dubai Department of Islamic Affairs and Charitable Activities (DICD) has become the 16th Government department to join the AskDubai service, an initiative that facilitates interaction between the government and its public through a single point of contact.
Initially, public can inquire about prayer timings via the AskDubai call centre and later on they will also be able to inquire about various services offered by DICD. AskDubai is a unified, bilingual (Arabic/English) contact centre connecting to government departments in Dubai through multi channels including a call centre, internet chat,
e-mail and fax. With DICD joining the AskDubai service, the public can have round-the-clock access to prayer timings for the day. AskDubai integrates key features of Customer Relationship Management, which has become a crucial component in many IT-enabled customer care services. Later on, AskDubai will offer a host of Islamic affairs-related services via this channel.