Rural farmers going mobile
The popularity of mobile phones is growing day by day. What was earlier a luxury, available to the elite few, is now made available to the masses through attractive schemes from mobile service providers. Our readers were discussing whether mobiles could be used for dissemination of information and advisory services to rural farmers or Small or Medium Enterprises (SMEs). One of the readers Anil Jaggi felt that, most of the rural projects are not successful due to lack of service and backup support, as rural folks have no clue on how to overcome problems encountered during the project. So any level of communication backup, be it ICT or mobiles is going to be big support for some tangible results. He also informed that his organisation was in the process of developing Rural Call Centre for five districts in Uttarakhand, India (three in Garhwal and two in Kumoun) for some livelihood projects. Another reader Lokesh Mehra informed about the LifeLines-India project implemented in 700 villages across four states in India, Haryana, Himachal Pradesh, Madya Pradesh and Uttar Pradesh. This project has been able to provide rural farming communities with information on various agriculture and agro-business related issues like diverse modes of farming, various methods to be adopted in cultivation, agriculture input, farm management, agriculture risk management, disease and pest management, and livestock and dairy. An added bonus is that the farmers also get weather guidance, updates about the market and relevant Government schemes. Our reader O P Goel commented that in Vidisha district of Madya Pradesh, an NGO called Pradaan, had provided mobile phones with cameras to farmers. The farmers take pictures of problem areas in their fields during sowing and later. These pictures are uploaded via mobile phones to a central server where agriculture specialists analyse them and offer advice there and then, a very good example of mobile telephony.
Copyright verses right to copy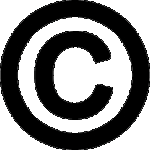 Fredrick Noronha of Bytes For All submitted a post on the above subject. According to the post, the producers of the Hindi movie Krazzy 4, had to pay Rs. two crores to music composer Ram Sampath, for allegedly using his tune in their movie. Many consider this suit and the subsequent settlement as 'landmark', a battle won by a small creator against entertainment giants. The article however cautions against celebrating the moral victory, because throughout history, plagiarism has been very much a part of various forms of cultural production, including music. Today should we sue famed musician Salil Chaudhury for using the tune of an old Polish song in his famous song 'Dil Tadap Tadap Ke' from Madhumati. Or whom do we credit for the 'Happy birthday to you' tune. Since copying is vital to learning, it would be unfortunate if even 'subconscious copying' were considered infringement. Legendary deaf blind author and activist Helen Keller was accused of plagiarism several times. Helen learnt languages not by sound or sight, but by touch. The interests of one who creates should surely be protected, however let us not forget that the sense of touch is not limited to our hands, it extends to our eyes and ears as well. It is but natural that, sometimes we may be inspired in our creative process by an idea, a thought, a feeling from an earlier creative work. Walter Benjamin, describes this as 'sensuous similarity', a right to copy that must be guarded as jealously as copyright. Our reader Ananya Guha of Indira Gandhi National Open University (IGNOU) felt that that the web has accentuated the right to copy. Our reader Ziaur Rahman of International Institute of Technology and Management (IITM) Dhaka felt that this article gives a new dimension to copyright laws while sending difficult signals to people who copy subconsciously. Another reader Fedaus Al Amin opined that people with vested interests make copyright laws. The 'Copyleft' movement came into being because of the rigidity of copyright.
Source: http://tech.groups.yahoo.com/group/bytesforall_readers/message/11997
Defining kleptocracy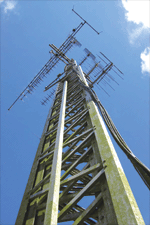 An article by AKM Shamsuddoha, former Vice President of the South Asian Association for Regional Cooperation (SAARC) Chamber with the above title, was posted on the Bytesforall readers list by Shahidul Shuvra. According to the article, kleptocracy (a relatively new term) literally means, 'Rule by thieves'. Corruption at the highest level can be classified as corruption by a regime and corruption by the corporate. The second kind also known as white-collar crime has legal remedies as per the law of the land. However, corruption by a regime is not that easy to clean up. Kleptocrats consider the government treasury as their personal piggybank. In kleptocracy, the government extends its wealth and political power to its favoured people at the expense of the masses. Kleptocrats amass wealth mainly by sale of weapons, drugs, international aid and loans, acquiring land illegally etc. A kleptocratic government is not pro-people. In order to weed out kleptocratic governments, US president George Bush announced an international strategy in August 2002. Accordingly, the G-8 committed to coordinated global efforts to end large-scale corruption in public and private life, would deny safe haven to kleptocrats, deny them financial haven, share information about them with other countries with a view to recover stolen funds and restore them to the rightful owners. Various governments have adopted innovative measures in order to clean up their acts, like the 'plea bargain' in Pakistan, where the accused admits to guilt and agrees to return the funds from corruption. He/she cannot run for elections, take a loan, or hold public office. In return he/she does not undergo any jail sentence. The US introduced settlements. In this,  the accused neither agrees nor denies to the guilt. This article elicited the following reactions from our readers. Vickram Crishna felt that the writer had missed out certain points in his article. Like when a government misleads its citizens to support a military misadventure or pumps in more money in defense budget to meet hyped threats. The direct beneficiaries are the people involved in such operations like arms dealers. Vickram pointed out that it's unbelievable that George Bush is a supporter of the anti-kleptocracy movement. When his administration has been the epitome of such misadventures. More importantly, the kleptocratic tendencies of the current US administration threaten to jeopardise the entire global economy. Another reader, Edward Cherlin, noted that USA has been into kleptocracy since the Bush tax cuts of 2001 and since the Afghanistan and Iraq wars. He felt that under the garb of war on terror, Bush poured several trillion dollars belonging rightfully to the American public into these wars only to enrich the rich in general and his friends in the oil and defense industries in particular.
http://tech.groups.yahoo.com/group/bytesforall_readers/message/12069
Other happenings

Obituary: paid to Guido Sohne, a Free Software Hacker and developer from Ghana. Known in the cyber world for his gift for writing software and his philosophy on the theory of knowledge.
First Net Casting for Bangladesh: People of Bangladesh will now be able to listen to their favorite songs, know their culture and language.  And all this, even if they are far away from home. Thanks to Netbetar.com the first ever  Entertainment Netcast Radio Channel in Bangladesh. Read the complete post at:
http://tech.groups.yahoo.com/group/bytesforall_readers/message/12062
WITFOR 2007: The event was held around the theme of ICT's for Prosperity and Development in Addis Ababa in August 2007. A book outlining the respective perspectives of its various commissions – from ICTs in agriculture, environment, health, legal relations, education, economic opportunities, infrastructure and empowerment- has been published and its web edition can be downloaded at the following URL:
http://www.digital-partners.org/Book-WITFOR-2007.pdf
Open Source workshop completed in Noakhali: To enhance the use and application of open source software Bangladesh Open Source Network (BdOSN) is helping to arrange workshops in different universities of Bangladesh. Noakhali Science and Technology University (NSTU) successfully ended their workshop (which was successfully organised in association with BdOSN) in April 2008. 90 students were trained on Linux distributions and Joomla in the two-day workshop. Besides, there was a special session on computer programming. The NSTU Open Source Network was also formed on the last day of workshop.
Google has launched English-Hindi Translator:
http://google.com/translate_t?langpair=en