E-mail has transformed general communication worldwide, revolutionising banking and retail. A successful trial of  e-mail communication between a surgeon and patients in Sydney, Australia highlights its potential to improve the doctor-patient relationship as a result of better communication.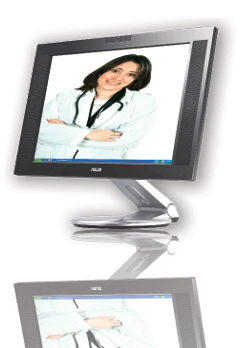 Leigh Delbridge, M.D., of the University of Sydney and Royal North Shore Hospital recently conducted a small trial of the use of e-mail as a means of communication with patients awaiting elective thyroid or parathyroid surgery. In the study, 50 patients were randomly assigned to receive an information sheet including the surgeon's e-mail address and a statement informing them that e-mail was the surgeon's preferred method of communication. The study, though done on a small group, brought out definite advantages of e-mail communication over conventional face-to-face or telephonic communication and consultancy.
Delbridge found the approach convenient and time-saving. Patients too expressed their appreciation for the system.
As demonstrated in the trial, doctors can answer a variety of general questions of several patients simultaneously. The doctors' office routine is not disrupted by telephone calls throughout the day, thus improving efficiency. An e-mail is also more accurate and comprehensive, since greater thought has been put into it. From a legal viewpoint, electronic mail can be filed and provides clear evidence, should any litigation ensue.
The trial, which did not reveal any detectable downside, shows that patients are likely to be more responsive and open when communicating via e-mail and often ask questions or raise personal issues that they may have felt inhibited about in a face-to-face consultation. There were no differences in any  outcome measures in relation to patient satisfaction with communication.
In the controlled randomized study of 100 patients having thyroid or parathyroid surgery by the same surgeon, altogether, 22 e-mailed their surgeon requesting general information, recovery information, or reassurance Implementation
While urgent communication must not be made through this means, e-mail poses an extremely convenient and efficient way for doctors and patients to communicate. In a country like India, its application on a wide scale is still impractical due to high illiteracy rates and the restricted access of the general public to Internet facilities. There remains a large percentage of the population, including elderly individuals and those of lower socioeconomic status, who neither possess a computer nor have experience of using email.
The Doctor 24X7 is an online portal for homeopaths aspiring to extend their practice worldwide. Its features include:
Multilingual Case Recording (MCR) in international languages. The data can be recorded in multiple languages and will also be automatically translated into English. The case record can also be viewed in a language other than the one it was submitted in.

The e-mailing service takes care of day to day general mailing like informing patients emails/communications how to submit the case record or acknowledging patients etc. Easy maintenance of follow ups.

100% confidentiality. No one can view your patient details or cases. Your consultation fees are also confidential between doctor and patient.

All data is backed up on high speed web and database servers so there is no worry about loss of data or information.

A patient can directly upload the previous or recent investigation reports and photographs of affected skin lesions or of alopecia etc.

On receiving the case history, the system automatically classifies it from 29 repertories saving up to 80% of the time and energy usually spent on case taking and hunting for rubrics in the repertories. Only a physician has access to this utility.

Instructions on more than 600 clinical conditions, to educate the patient about the disease, the care and precautions to be taken and the do's and don'ts.

Takes care of financial transactions from any part of the world and the payment gateway gives you the payment in your local currency through your bank.

Multiple patients from various locations can access your online patient management utility simultaneously.
Another constraint would come in case the doctor has to communicate bad or important news, which is best done verbally or in person. This means of communication is also not feasible if a physical examination is mandatory.
During the trial in Sydney, one issue that came to the fore was the potential threat to patient privacy due to e-mail communication. Emails from patients should be accessible only to those directly involved in patient care or in the running of the service.
In the UK, NHS Direct has an email service that responds to queries about specific health conditions, treatments and NHS services. Some health care settings are using email as a device to remind patients of appointments, or as a method of reinforcing health promotion advice. Email gives patients a permanent record and may reduce repeat queries from those who have forgotten or been skeptical about previous advice or information.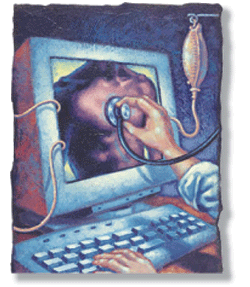 A major concern in doctor-patient e-mailing is that there are few guidelines in relation to the ethical and legal issues.
The experience so far indicates that the problem lies not with e-mail communication per se, but with with the extent to which it can be applied. Virtual consultation offers flexibility to people who find it difficult to visit the doctor during office hours.
In order for this innovative IT solution to be put to widespread use, among other things, clear government guidelines will have to be laid down and strictly enforced, which prevent the overwhelming of providers with e-mails, protect patient privacy and address other ethical issues on this front.
There are also the issues of choosing appropriate software, training of medical personnel and ensuring high-quality infrastructure. Nevertheless, e-mail is set to become an important part of any future electronic medical record.
Follow and connect with us on Facebook, Twitter, LinkedIn, Elets video