Unique in the industry, Primequest server offers multiple options for mirroring critical components to ensure continued operations in the wake of hardware failures. The system's address and data crossbars are implemented redundantly so that they can be configured to carry mirrored signals. Memory can also be redundantly configured to mirror data in separate modules.

Utilising Dual-Core Intel Itanium 2 processors, the new Primequest server by Fujitsu, delivers high performance with enhanced scalability. In addition Primequest is designed and optimised to run Microsoft Windows Server and Linux, giving enterprises a unique combination of market standard operating systems that can benefit from the economies of industry-standard solutions.
Primequest server is perfect for running mission-critical applications which demand high-availability and robust performance, while providing enhanced flexibility for optimum resource utilisation. With its capabilities, it is ready to handle all challenges of typical application areas such as large-scale database and online transaction processing systems.
What differentiates Fujitsu Primequest server from other industry-standard Itanium Processor Family based platforms is the careful attention paid to the designs. Fujitsu leveraged on its experience in mainframe and high-end Unix Primepower servers to create a stable family of servers in Primequest to run mission-critical operation. The largest of Primequest 500 series server can now scale up to 32 processors with 64 cores. Primequest server also offers flexible partitioning feature, with the ability to be configured up to 16 isolated partition (in model 580), each running its own operating system.Each Primequest can support multiple custom software stacks.

Another feature that sets Primequest apart from other modular scalable SMP system is the system interconnect (crossbar). Fujitsu has leveraged its supercomputing experience to design a crossbar switch that operates at higher bandwidth and lower latencies than competitive systems. As a result Primequest 500 series server delivers higher system performance and better scalability than other implementations that may use the same processors.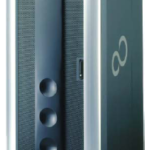 Providing mission critical hardware is only part of the equation. To extend the mission critical features to the Operating System, Fujitsu formed global alliances with Microsoft as well as Red Hat. Fujitsu has collaborated with Red Hat and contributed to the hardening of the open operating system for business critical usage via the contribution of 500 Fujitsu Linux developers. Under the Global Alliance Partnership, Fujitsu is working closely with Microsoft around the development of mission critical RAS features and the optimisation for industry-leading performance benchmarks.
Lastly, the Primequest server line is offered as part of the Fujitsu Triole strategy for optimised IT, which unites servers, storage, networks and middleware to provide a dynamic and flexible customer IT environment. As mission critical operation is not restricted to just servers, the Triole strategy provides the optimised design, development and deployment of highly reliable, business-critical platform in heterogeneous environments aimed to increase business continuity, agility and efficiency.
All of these make Primequest 500 series server an ideal choice for organisations wishing to realise the economic benefits and flexibility of industry standard solutions without compromising their business continuity.
Follow and connect with us on Facebook, Twitter, LinkedIn, Elets video