Businesses and governments in Asia continue to rank the integration of diverse applications and the automation of business processes among their most pressing IT needs. In virtually every enterprise network environment, it is expected to find the co-existence of software from multiple vendors. Companies in both the private and public sectors are placing emphasis on interoperability as a way to leverage their existing infrastructure and application investments.
Interoperability Defined

Put simply, interoperability is the ability for information technology systems, components, and services to exchange data and information; to "talk and be understood". Internet is perhaps the most obvious example of this kind of interoperability, where a wide variety of hardware, software connect and exchange data by adhering to the key protocols.
Achieving Interoperability
Due to the nature of competition and innovation, there is simply no one true path to interoperability; rather it is achieved via a variety of mechanisms, including: development of software that is "interoperable by design" (e.g., inclusion of XML-Extensible Markup Language-technology in software to facilitate the easy exchange of data across different applications) licensing /cross licensing of proprietary technologies and essential intellectual property collaboration with partners, competitors, and governments, as well as, implementation of industry standards (including open standards and proprietary standards) in products and services. It is important to have a realistic understanding of businesses and government's IT environment and challenges in which they may be deploying both open source and proprietary software. If a new piece of technology does not work well – or creates problems with existing systems-the cost can be high. In fact, interoperability is almost as important a feature as security and reliability when business decision makers make purchasing decisions, interoperability – or lack of it – is now recognised to have a measurable impact on the efficiencies of exchanging data and business transactions inside and outside the organisation.
A Look at the Public Sector

One area of significant interest for many governments and public sector entities at the moment is consideration of the lasting preservation of data; and particularly file formats, since it is often one of the primary methods to encode electronic information for storage. Many Governments around the world have indicated the increasing importance of adopting open formats and standards, to guarantee the long-term access and retention of data, without unwarranted legal or technical restrictions. There are billions upon billions of documents in existence today, represented in a multitude of formats; so the consideration of transition to open formats is closely coupled with the problem of how to seamlessly and cost-effectively migrate the overwhelming amount of legacy data to newer and open formats. Similarly, there is a growing trend of using XML formats to represent the diverse spectrum of existing and future data, including: structured data (e.g. transactional information entered into a government payment portal), semi-structured data (e.g. data stored in a patient's health record), and unstructured data (e.g. narrative information such as a book or a report). Utilising industry-standard XML formats and incorporating XML technology in software, assists in the representation of data, as well potentially facilitating the exchange and consumption of data across different applications, platforms and systems.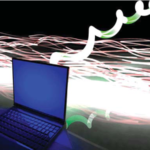 Binary files (.doc, .dot, .xls, and .ppt files), which for years did a great job of storing and transporting data, are no longer able to meet the new workplace challenges that include easily moving data between disparate applications, and allowing users to glean business insight from that data.  Microsoft began to explore XML as a future industry standard in 1997, with the project of developing Office Open XML started in late 2000 and has been ongoing since then. The XML file formats used by 2007 Microsoft Office system, were submitted to an international standards organisation, (ISO) as requested by customers in the public sector from around the world. The specification, known as Ecma Office Open XML, is designed to meet a number of specific design goals being asked of Microsoft by users of Office technology within both government and the commercial market. These include: a) the ability to achieve high fidelity migrations of the pre-existing corpus of word-processing, presentations and spreadsheets documents to XML represented Open Formats; b) an implementation of an XML Open Format which offers interoperability, platform-independence, as well as support for internationalisation and accessibility features; c) meeting the requirements of long-term preservation of data; d) ability to leverage investments in technology via integration with business data through Custom XML Schemas (e.g. XBRL, Birth Certificate).

The Emerging Model of Co-opetition
In recent years, the model that clearly emerged as a result of customer demand is that of "co-opetition" or competitive cooperation. Vendors are finding it important to partner with the same companies they compete with in order to ensure they deliver on the needs of what we call 'shared customers'.  For example, while Open XML offers a significant value to customers to , we know that customers may want to use both Open XML and other file formats, consequently, Microsoft are taking steps to, give 2007 Microsoft Office system users the ability to do so.
Microsoft voted for addition of Open Document Format (ODF) 1.0 to the American National Standards list and funded the creation of translation tools to interoperate between Open XML and other Open Document formats, including ODF and Uniform Office Format (UOF).  For another example, roughly half of Red Hat's JBoss business runs on Windows, so there was a good opportunity for a dialogue for adding value and addressing the interoperability needs for shared customers, such as: the Swedish Medical Center with the physician portal solution, FirstGateways, which included JBoss Enterprise Middleware System (JEMS) on the Windows platform.
Interoperability continues to be a desired feature

In the interconnected world of today, customers want their IT infrastructure to blend and work together, regardless of whether it is from multiple commercial vendors or the open source world. This is becoming a reality as companies in both the commercial and open source space are working together to solve the interoperability challenge and bring a solution to one of the biggest pain points for customers today. Customer demand for interoperability solutions continues to escalate, driven largely by the need to cut costs, the need to maximise return on investments, and the need for standards-based solutions. Microsoft has arguably taken a leadership position in the ICT industry through its multi-year and multi-faceted efforts towards embracing all avenues towards interoperability, including: designing interoperable products; working closely with partners, vendors and competitors; providing access to our proprietary technologies; and developing and implementing standards.
Follow and connect with us on Facebook, Twitter, LinkedIn, Elets video