e-Commerce companies in India have a large Potential to share the huge market of e-Procurement by the Public Sector Undertakings (PSUs). This is in wake of the directive by the Centre's Department of Expenditure (DoE) and the Central Vigilance Commission (CVC) that public sector units in the country should replace their current paperbased procurement systems with electronic procurement by April 1, 2007. It is estimated that government departments, agencies and pubic sector units in the country procure materials worth as much as INR 5,00,000 crore (USD 115,982 million) per annum. Thus a huge market of e-Procrurement awaits the e-Commerce companies.

The companies are publicising their works to their stakeholders. For instance, Wipro's Business Optimisation Services (BOS), US-based Ariba, CommerceOne and mjunction services Limited (MSL) are all conducting seminars to this effect.

As per Viresh Oberoi, MSL Managing Director, "With emphasis being put on e-Governance by central and state governments, e-Procurement plays a major role in bringing transparency and effi ciency into the existing processes." MSL, a 50:50 joint venture between Tata Steel & Sail has developed a robst solution called the Enterprise Procurement System (EPS). EPS is an independent platform, and is a scalable sourcing solution that addresses the problems arising in the procurement business. A team has also been assinged to present to the clients how organisations could use their existing IT infrastructure to implement e-Procurement without additional investment.
SINGLE MARKET FOR GENX WIRELESS DEVICES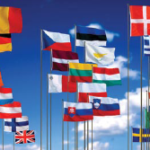 \The European Commission has announced its decision to make the use of ultra-wideband (UWB) technology mandatory in the next generation wireless devices all across the European Union (EU). This is just a step closer to a single market for a new generation of mass-market consumer electronics (laptops, mobile phones, digital cameras, TVs and so on), that can exchange data wirelessly at very high rates over short distances. The decision also heralds implementation of the Commission's strategy to make the use of the radio spectrum in the European Union more fl exible and more efficient.
UWB devices can transmit data at very high rates by "spreading" the signal over very broad ranges of the radio spectrum. With rates comparable to devices connected by cable, UWB is an attractive technology for the increasingly bandwidth-hungry consumer electronics industry. According to EU Telecoms and Media Commissioner Viviane Reding, "By removing the cables that link the electronic devices we use in everyday life, ultra-wideband technology can extend the Information Society in many areas of society," She further said, "However, to benefi t our citizens, it is important that we establish a functioning single market for these devices in the European Union. By adopting a harmonising decision today, the Commission allows innovators to use this new technology throughout the EU, while ensuring no interference takes place with other wireless users."
ESTONIA HOLDS WORLD'S FIRST E-VOTING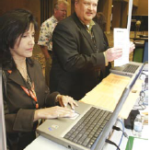 Estonia became the world's first in conducting online parliamentary elections. This was another feather in the cap of Estonia, which is also known to be at the cutting edge of technology, and as the 'most corruption-free country' in Central and Eastern Europe.Nearly all Estonian citizens have been issued an electronic ID card by the government. The card needs to be swiped via an electronic reader, which is available for 95 kroons (equivalent of $9). Voters need type in a code to confi rm their identity, along with a digital signature required to confirm the e-Ballot choice. However, Estonia's election watchdog, Organisation for Security and Cooperation in Europe (OSCE), was concerned about monitoring e-Voting, since this is their fi rst experience in Internet elections, and that they would follow the use of remote voting by Internet, but could not go into the voting system itself. On the other hand, Tallinn, Ivar Tallo, Director of the e-Governance Academy in Tallinn was very optimistic of the system, base on the fact that 82 percent Estonians already fi le their tax returns online without any problem.
GOVERNMENT WEBSITES LAUNCHED IN SRI LANKA

Sril Lankan government offi cially launced a host of its departmental websites. This was as part of the Government Web Development project under the Information and Communication Technology Agency of Sri Lanka. The websites that were launched includes: Offi cial Website of the Government of Sri Lanka; Department of Government Analyst; Department of Industries (Western Province); Department of Motor Traffi c; Department of National Archives; Department of Rubber Development; Geological Survey and Mines Bureau; Ministry of Road Development; Ministry of Science and Technology; Ministry of Transport; National Engineering Research and Development Centre of Sri Lanka; National Physical Planning Department; Nenasala Project – Rural Telecentre Project; Public Trustee Department; Sri Lanka Land Reclamation and Development Corporation; and Water Resources Board.
The Government Web Development project aims to increase the web presence of the Sri Lankan Government. It seeks to encourage public sector organisations to-wards the dissemination of information and delivery of services through the Internet.
Follow and connect with us on Facebook, Twitter, LinkedIn, Elets video