MoU on portal for aviation e-Licensing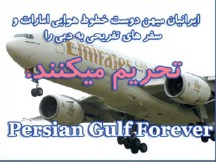 In an initiative of the first of its kind, the UAE General Civil Aviation Authority (GCAA) has signed a Memorandum of Understanding (MoU) with Emirates Airline to enhance cooperation through electronic links (e-Licensing). Electronic transactions would be possible between the two sides enabling employees in the aviation industry to obtain licenses through a special portal. A move towards e-Governance by the aviation industry in the Middle East, e-Licensing would facilitate transactions and help save the time and effort of pilots, engineers and all employees in the aviation industry who need to obtain necessary licenses, who will be able to get the licenses electronically.
The MoU was signed by Waleed Al Ghanim, Head of the Licensing Department at the GCAA, and Raed Al Rahma, Director, System Applications at Aviation Operations, Emirates Airline.
Technical hitch stalls online renewal of health cards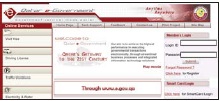 A technical glitch is warding off some subscribers of Qatar e-Government from renewing the health cards of their dependants online. While speaking to the Gulf Times, an aggrieved user complained that instead of renewing the health cards of his family members in just 24 hours he had to wait for one month this year as the e-Government portal refused to accept the applications on the premise that their residence permit has expired. However, expressing shock, the aggrieved user said that only this February he had got the residence permit renewed for two-years. Though, the user's health card was renewed, but his family members were not lucky enough.
The benefit of online renewal of health cards is that the new card could be collected immediately after 24 hours from the Health Card Office, provided the application was made on a working day and the next day is also a working day. Further, if the subscriber opts for delivery through the postal channel, at extra charge, the health card would be received within three or four days. However, if the renewal is done through the Primary Health Centre concerned or the specific counters at Hamad General Hospital, it would take at least one month to get the new card.
e-Village launched in Jordan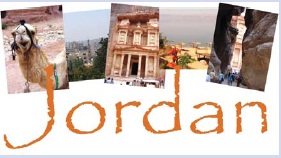 An e-Village was launched in Lib and Mleih areas of Jordan. According to Haifa Abu Ghazaleh, UNIFEM (United Nations Development Fund for Women)'s Regional Programme Director, the two areas were chosen because there were 1,860 households here living below the absolute poverty line, while illiteracy rate is 14% and the unemployment 47%. The e-Village, which aims to bridge the digital divide between rural and urban areas thereby improving the standards of living for its residents, is a collaboration of UNIFEM's Arab States Regional Office and the Ministry of Information and Communications Technology.
The initiative would help benefit some 10,000 residents in accessing entrepreneurial services, technology, and communication tools. Apart from a computer lab, the e-Village would have the first local community radio station, a mosaic workshop, a lego robotics lab, a printing and packaging centre and café. The e-Village programme is intended towards empowering women, students, business owners, people with special needs, the unemployed and volunteers. More e-Villages would be created in other parts of Jordan in future.
e-Government survey in Bahrain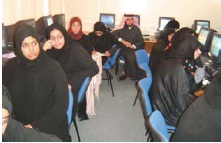 In Bahrain, authorities plan to undertake an online survey for businessmen to measure the private sector's expectations of the new e-Government initiative. Pricewaterhouse Coopers (PwC) has prepared the survey. The survey is being posted on the BCCI (Bahrain Chamber of Commerce and Industry)'s website, www.eztrade.bh. Central Informatics Organisation (CIO) is leading the project, and it would receive the results.
Mahel Al Khan, CIO programme management office head, said that some services such as CR renewals, paying off traffic violations and unemployment registration, already exist online at a very advanced level, while others are yet to be developed. The aim would be to eventually turn it into a one-stop-shop for all government services to be inter-related, so that one online application covers the requirements of other ministries as well. Other services listed on the survey include customs, ports and related services, registration of contracts, public procurement, submission of legal information, registration of leases/rental agreements, multi-storey owners permits, obtaining medical certificates, making General Organisation for Social Insurance contributions, obtaining, renewing and cancelling residence permits and others. The e-Government in Bahrain is expected to be fully operational within three years.
Oman's fifth 'Sanad' service centre inaugurated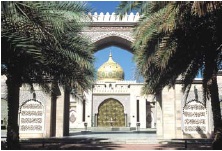 Oman's Commerce and Industry Under-secretary Ahmed bin Hassan Al Dheeb inaugurated the fifth 'Sanad' service centre in Al Khuwair (Muscat). The Sanad centres are a part of the national campaign to introduce full-fledged e-Governance by assisting young Omanis with the clearance of their businesses with various government offices and reducing pressure on government establishments and private sector companies.
Perceived as key drivers of e-Government in Oman, the Sanad services specifically aim to provide gainful employment and business opportunity to Omanis by delivering government and corporate services electronically. The centres would provide all necessary services under one roof, such as payment of electricity, water and telephones bills and translation and Internet services.
Drive to eliminate computer illiteracy in Doha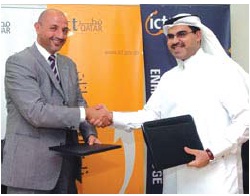 With the aim to raise IT awareness and increase the usage of computer and Internet across the various sectors of society, particularly among educators and government employees, the Supreme Council of Information and Communications Technology (ictQATAR) signed a Memorandum of Understanding (MoU) with ICDL GCC Foundation. This is part of ictQATAR's e-Citizens initiative. The e-Citizen is aimed to bring about transformation to a digital knowledge-based society.
Dr Mohamed al-Ansari, ictQATAR's e-Education Manager, and Jamil Ezzo, ICDL GCC Foundation General Manager, signed the MoU. The initiative aims to equip citizens with the essential IT skills to be able to utilise e-Government services such as paying bills, enrolling in courses, making holiday reservations, shopping, banking, trading, searching for jobs, or taking part in online discussion forums. ictQATAR is making efforts to end computer illiteracy among Qataris.
ictQatar has decided to work in association with other government sectors wherein all qualifying government employees would be asked to undergo the mandatory official ICDL testing, leading to ICDL certification, regardless of their computer background or job level. ICDL certification is considered as the global benchmark for computer literacy for all qualifying government employees, and is endorsed by governments worldwide.
First automated machine for self-info service in Kuwait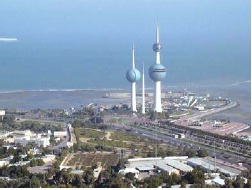 Kuwaiti Interior Ministry announced the launching of its first automated machine for self-information service that enables citizens and expatriates to know procedures and documents needed to carry out transactions related to the ministry. The machine displays information on its screen in both Arabic and English, and provides services related to traffic violations, bails, driving licenses, Kuwaiti passports, and vehicle cards. The machine also provides information on how to carry out transactions, locations of service centers, and Interior Ministry vehicles.
Lieutenant-General Adel Al-Munayes, General Manager of the General Department for information systems at the Ministry, informed that the launch of this new service is aimed at easing services through geographic expansion and concluding the e-Government project by providing information of citizens and residents in a joint database.
Follow and connect with us on Facebook, Twitter, LinkedIn, Elets video