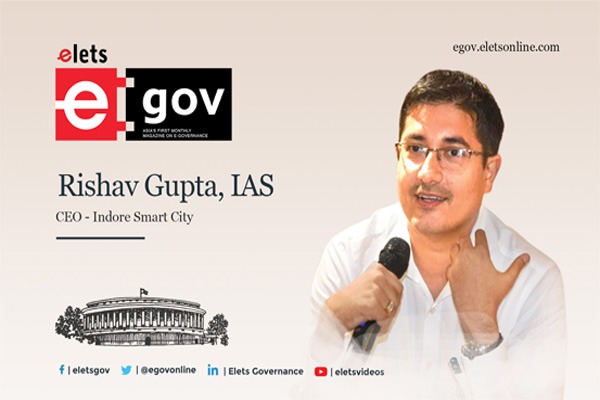 Ever since the Smart Cities Mission has been launched, Indore, with its global standard initiatives and projects, has been constantly getting featured in the country's top position under the mission. From solid waste management to meticulous traffic handling, efficient urban mobility to result-oriented citizen engagement, Indore has set a standard that other states are contemplating following suit. Rishav Gupta (IAS), CEO – Indore Smart City tells Nisha Samant of Elets News Network (ENN) in an exclusive interview. Edited excerpts.
Indore has constantly been awarded as the best smart city in India. This year also, it bagged the coveted award. Recently, it also clinched the Innovative Idea Award in the carbon credit financing mechanism. What could be the major reasons for the difference?
The major credit for this goes to the residents of Indore city as they are actively involved, right from the start, in any of the initiatives taken by the city administration. Citizens are informed well in advance about the advantages of the projects and their suggestions are incorporated, which eases the implementation of such initiatives and projects. The administration works in close sync with the public representatives so that project execution can take place smoothly. We customise, as per the requirement of the city, any study of new innovative initiatives/projects being implemented nationally or globally and work towards implementing such customised initiatives while incorporating suggestions of citizens.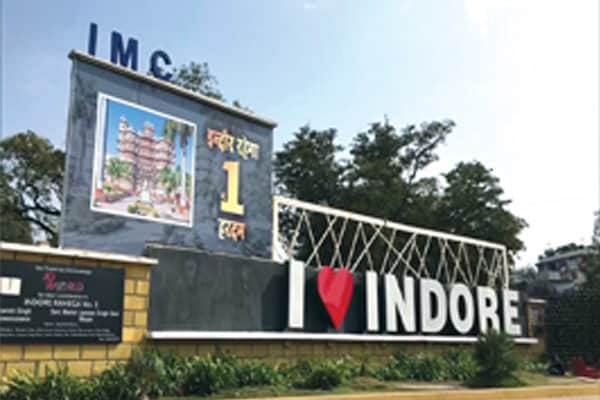 We take due diligence and planning with greater attention to detail before implementing any new initiatives or projects, thus resulting in the success of such initiatives or projects.
Indore Smart City is emerging as an urban ecosystem that aims to integrate digital technology, knowledge and assets, to become more responsive to citizens, improve city services, and make the city more loveable than it already is. What major work is being done in this regard?
Keeping pace with the speed of urban development, Indore Smart City has set up an Integrated Command Control Center System (ICCC). To monitor and connect with various municipal services and to receive real-time data, this one-of-its-kind project of ICCC is envisaged to be the brain for city governance, traffic management and disaster management. ICCC is for services ranging from waste management to water supply to traffic management. It also covers within its ambit City-GIS with green spaces and as many as 311 services offered by the district administration. ICCC connects and receives data from various services applications managed by the respective application vendor. This data is getting integrated and processed at ICCC platform for city administration for better situational awareness and to act for the betterment of the citizens in the given situations.
ICCC has three major components- a command centre, an analytic section, and an alert generation mechanism for Municipal Services, Traffic, Calamities and Public Grievances. ICCC helps the department engage with field support staff to address citizen grievances.
Integration and correlation of data from multiple source systems helps to identify the root cause of the issue, which helps in improving city operational activities viz., implementation of city-wide ITMS (Intelligent Traffic Management System), implementation of city-wide surveillance plan through (community camera policy), implementation of City-wide Integrated Solid Waste Management System and two-way connectivity with Indore through Indore 311 App to turn Indore into a safe and secured city.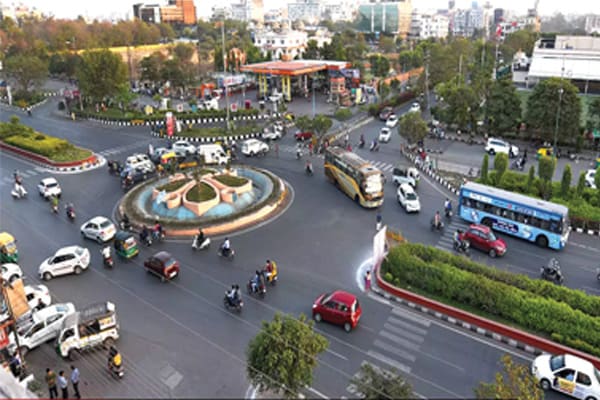 The availability of a single digital platform, namely Indore 311, is enabling citizens to lodge complaints, provide suggestions and develop awareness about different initiatives. The platform also enables citizens to get all their corporation-related work done easily. Introduction of clean energy projects, including 60 MW solar power plant, working towards improvement of air – quality through developing city forests, infrastructure development through smart roads, solid waste management, wastewater management, implementation of build healthy city policy in association with multiple welfare institutions have completely transformed the city of Indore.
Urban Mobility has been a focused area these days and some transformational work is being done in this regard. What is Indore preparation viz., urban mobility?
Development of city-wide mobility infrastructure with smart roads, underground subway, commuter, and smart mechanised parking which generate revenue for self-suitability of the projects. Introduction of Electric Buses and development of robust EV Charging Infrastructure; implementation of Metro Train project, improved traffic management throughout City, ITMS development of road safety infrastructure, automatic fare collection system with smart cards to help commuters and reduce leakages. All these programs and policies have upgraded Indore city mobility.
Indore's plan of treating and managing solid waste has been phenomenal and other states are also emulating the plan. How is Indore keeping up with the global standards in solid waste management?
We have undertaken key initiatives in this regard like developing city forest- "Ahilya vans", utilisation of manure generated from compost plant and Bio methanation plan, installation of Multiple Bio-Methanation / Bio-CNG Plant on PPP mode to effectively manage solid waste generated in the city. Also, at the present capacity – 600 TPD these plants are consuming wet waste. 100 per cent collection of segregated waste via Door-to-Door collection Facility.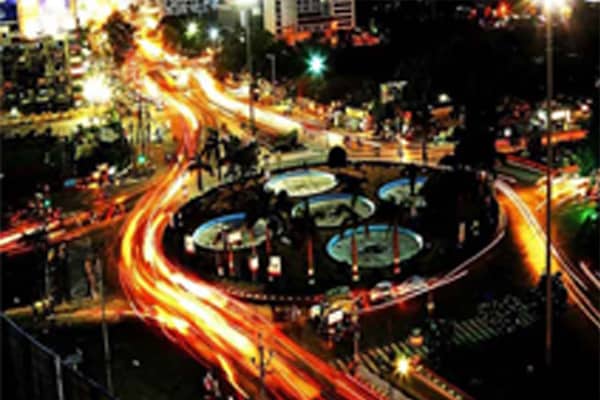 Implementation of Sludge Hygienisation plant, wherein dried sludge is treated with Cobalt 60 and converted into manure (NPK), 100 per cent implementation of source segregation of solid waste, installation of recycling plants for Dry Waste, all these are being done in regard to effectively managing the solid waste generated in the city.
Technology like artificial intelligence, machine learning, robotics and drones are playing phenomenal roles in transforming urban governance. In what ways can we further leverage emerging technologies to meet our developmental goals?
As far as leveraging technology is concerned, we are implementing a proper mix of technology with conventional methodology. We have also brought a Digital Addressing System. AI-based data analysis for improved implementation of multiple government schemes. Implementation, integration, and monitoring of different technological solutions through centralised command control center. In these ways, we are making use of technology in city governance.
"She-Kunj" project has been a great hit ever since its inception. Not only has it kept the women-centric design in governance, but it is also generating a tremendous amount of revenue. Please tell us more about it.
She-Kunj Project is catering to 50 per cent of the population of the city, i.e. women. Through this, we are providing clean and safe toilets for working women. Special toilets have been built for women at prominent marketplaces with all the facilities required for women.
Facilities like free-use toilets, installation of rooftop solar, revenue generation through advertisement and rental from shops are helping in generating revenue under the scheme.
Retrofitting and redevelopment of infrastructure have been conceptualised at the pan-city level in Indore smart city. Could you please give us a nuanced idea of this developmental move?
Pan-city development envisages the application of selected smart solutions to the existing city-wide infrastructure. Apart from application of smart solutions which involve using technology, information, and data to make infrastructure and services better such as Command & Control Centre, Solar Power, Smart Education, Integrated Solid Waste Management, Intelligent traffic Management system, Retrofitting and Redevelopment of infrastructures are also planned in the pan-city.
Transformation of 56 shops, Khajrana Ganesh Mandir Dwar/Gate, beautification of various streets helps in enhancing livability in the city.
Also Read | Technology transforming Indore
Heritage retrofitting of Gandhi Hall and redevelopment of the Gandhi Hall premises will transform the open area into parks, a library OAT centre.
Similarly, the redevelopment of Old Marathi School into a world-class "Kala Sankul" has enabled local artists to learn and display their talent and provided a platform for recognition.
Also, ISCDL is working towards redevelopment of land parcels in the heart of the city, i.e., MOG Lines through PPP model and it is targeted to provide world-class infrastructure and accrue more than 500 Crores. The accrued revenue shall be utilised further for infrastructural development in the city.