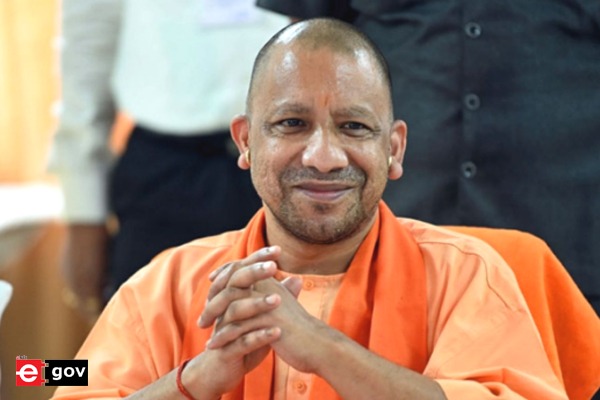 On World Environment Day, Chief Minister Yogi Adityanath stressed the importance of the Gram Panchayats towards ensuring a green, clean and a healthy environment and said that any goal will only be realised if the government's vision penetrates to the basic unit or roots of a government structure, that are the villages.
While addressing the 'Conference of Panchayats 2022' on Sunday to make local institutions capable of handling risks arising out of climate change and generate solutions, Yogi Adityanath said, "Our government in the span of last 5 years has worked in a planned and phased manner, keeping protection of our environment as one of our top priorities. However, it is very important that our Gram Panchayats work to ensure healthy environment and eliminate risks of climate change for our upcoming generations."
The Conference was held to assess how Gram Panchayats can be used to safeguard from climate change and its effects. On the occasion, the CM said that Uttar Pradesh has the most Gram Panchayats in the country. Schemes need to be developed and implemented at the smallest levels to bring about actual change.
Furthermore, he emphasised that the presence of a healthy, clean and green environment is the key to the well-being and development of every individual and overall progress of any state, nation or a country.
Yogi Adityanath also urged all the Gram Panchayats to conduct the exercise of planting at least 75 saplings each on the occasion of Van Mahotsava.
The CM went further said that to mark the 'Amrit Sarovars' are being excavated or rejuvenated in each of the 75 districts. This will not only regulate the groundwater level but also will give a boost to local tourism.
"The work of developing at least two Amrit Sarovars must be done in every Gram Panchayat in a time-bound manner. These sarovars should become a medium of pure water and extensive plantation should be done around it to encourage eco-tourism. These sarovars must become the medium for villages to attain 'self-reliance', he said.
He added that the Gram Panchayats must work in order to present themselves as model Gram Panchayats with presence of essential amenities and should be open defecation and diseases free.
Stating that his government is working towards empowerment and holistic development of Gram Panchayats to fulfill Mahatma Gandhi's vision of 'Gram Swaraj', the CM said that a network of optical fiber will be laid in every village to make the lives of rural dwellers easier and so that development reaches the far-flung areas.
The CM said that his government in the span of the last five years has done record plantation of over 100 crore trees and the state's capacity has today increased to plant over 35 crore trees annually.
Also Read | UP government signs an MoU with Centre to digitize citizen services

He also sought cooperation from over 58,000 Gram Panchayats to work in order to stop water and air pollution and curb climate change as well as develop nurseries in villages.
Stating that protection of the environment remains his government's priority, Yogi said, "There is a need to intensify the campaign of heritage tree and promote, save and conserve all trees above 100 years of age as well as encourage natural farming, horticulture practices on banks of water bodies and promote usage of cow-dung based manure and stop usage of chemical fertilizers to save our soil."