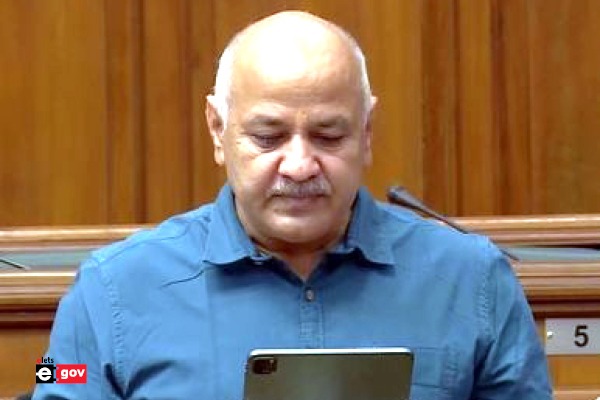 In a bid to strengthen e-governance in the national capital, the Deputy Chief Minister of Delhi Manish Sisodia, on 29th March, announced that the Delhi Legislative Assembly will be completely paperless from now. With this, the government provided iPads or tablets to all the 70 MLAs to enable them to work digitally.
According to the official statement, the Delhi Legislative Assembly has become paperless and only e-documents will be tabled in the House from now onwards. Be it questions or tabling any bills, the procedure has to be followed digitally.
Sisodia said, "Delhi Legislative Assembly will be completely paperless now. All documents and bills will be tabled in e-paper format. Lakhs of pages used during the proceedings of the Legislative Assembly will now be presented as soft copy."
The Deputy CM, who is also holding the Finance portfolio, presented the annual budget for Delhi digitally in a PDF format through a tablet.
The Minister called this a step towards making the Assembly smart and efficient. The move will not only pace-up proceedings and official processes but it will also save piles of paper used during the Assembly proceedings, he added.
Sisodia also highlighted that the Delhi Legislative Assembly has been provided with good WiFi connectivity, under the automation project. This will smoothen the proceedings and enable the members of the Assembly to attend the proceedings uninterrupted.