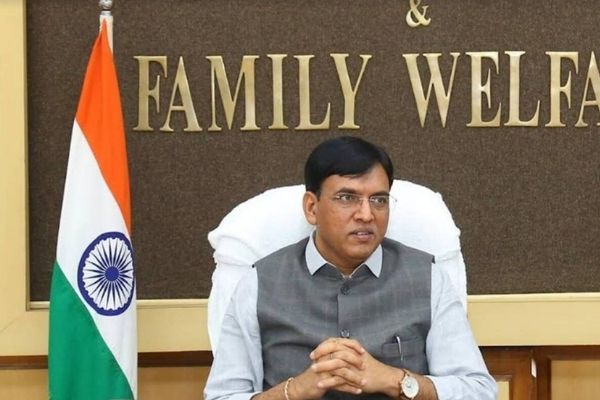 New Delhi
Union Minister for Health and Family Welfare, Dr. Mansukh Mandaviya inaugurated the new CGHS Website and Mobile App "MyCGHS" virtually on January 24, 2022. Talking about the website, Mandaviya said, "The user-friendly website will provide easy access to healthcare services to more than 40 Lakh beneficiaries".
The website has been made bilingual with provisions to make it multi-lingual in the future. It was created in compliance with the GIGW (Guidelines for Indian Government Websites), with user-friendly features for visually impaired persons like the audio play of the text and the option to increase the font size. There is a direct link to the E-Sanjeevani Teleconsultation facility through the CGHS website.
Commenting on the country's digital growth, Dr Mandaviya said, "It is an important and timely step powered by India's increasing digital penetration. The basket of services is enlarged with the revamped website. With the newly provided feature of teleconsultation, CGHS beneficiaries can seek expert advice directly through teleconsultation. With these improved facilities, CGHS aims to further increase its outreach to beneficiaries with ease of providing various facilities."
Also Read: India to come up with DNA-based COVID vaccine: Mansukh Mandaviya
The virtual launch of the website and app was done in the presence of Union Minister of State for Health and Family Welfare Dr. Bharati Pravin Pawar. Talking about the event she said, "This has come as a result of our understanding of the uses of digital media sources during the pandemic. This new website has been launched in line with the Digital Health Mission, so the beneficiaries can get the benefits at their convenience." She further added, "This platform would be useful to cater the health-related information to the associated 40 lakhs beneficiaries."
The meeting was attended virtually by Shri Rajesh Bhushan-Union Health Secretary; Shri Alok Saxena-AS & DG(CGHS); Dr. Nikhilesh Chandra -Director (CGHS); Dr. Neeta Verma-DG-NIC and other Ministry officials.