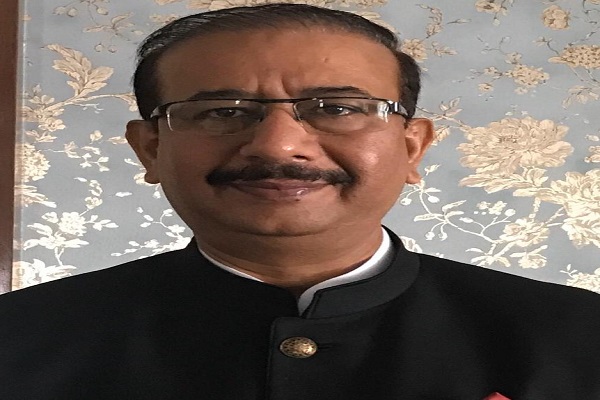 In an effort to highlight India's growth and development which has been significant in recent years, Elets Technomedia organised India Transformation Summit from July 10 to July 12. Arun Kumar Singh, Additional Chief Secretary, Department of Food, Public Distribution & Consumer Affairs, Government of Jharkhand addressed the summit on 'Innovations in Governance During COVID-19'.
Mr Singh commenced his address by briefing about the impact of COVID on Jharkhand and how the state is dealing with it. Mr Singh told the attendees that he has been allotted the essential commodities part for the entire state. He said, "We had set up a supply chain management task force and the challenge was to ensure uninterrupted supply and availability of essential commodities." Also, another part of the job was to take care of those people who do not have ration cards, he added.

Further, he said, "We have a good number of people coming here and working but do not have any cards. So, we opened up community kitchens or daal bhat kendras wherein we offered them free food." Also, to cater to the emergency needs we had dry ration ready. Moreover, every possible thing was done to ensure the smooth functioning of the supply chain while keeping social distancing in check, added Mr Singh.
Adding on community kitchens, he said, "We had around 6700 community kitchens working till June 27, however, now these have been reduced as a few activities are allowed to resume and people are also getting engaged in agricultural activities." Police also helped in setting up of daal bhat kendra and also in the distribution of food.
Speaking on coping up with the challenges, Mr Singh said, "For those who were not covered under the National Food Security Act, a state government-sponsored scheme was launched wherein as much as 10 kg of rice per family has been distributed. Further, the Centre came up with Aatma Nirbhar Bharat Abhiyan under which we again distributed ration to those uncovered in earlier schemes." Moreover, we had a disaster management relief fund under which food packets with other essentials were also distributed to those stranded and had no access to essential commodities, he added.
Talking on additional measures that were taken to keep the supply chains functioning seamlessly, he said, "We are regularly keeping a tab on the availability and requirement of the food grains, vegetables, fruits, and other essential commodities… Also, we had a vigilance committee set up at PDS levels. We placed those teachers who were not attending schools due to the lockdown."
In order to bring in a sense of food security among people and ensure that no one stays without food, Mr Singh highlighted, "Emergency ration funds were set up at panchayat level and ward level for cities. Under these, Rs 10,000 has been kept for fulfilling any food requirements in emergency cases."
Also Read: Groceries are being home delivered to 73,618 families: Arun Kumar Singh
Further pointing out initiatives taken, Mr Singh said, "We had discontinued the biometric system for authenticating ration cardholders to prevent contact to the most extent. However, now we are reconsidering the continuation of biometric as that is important for authentication." Adding on he said, under 'One Nation One Ration Card' launched y the Government of India biometric is required for authentication. However, there are certain issues with this system as the rate of subsidies vary from state to state, not everyone gets registered under the scheme, preference of diet like in Rajasthan it is wheat whereas in Bihar, Jharkhand rice is more preferred, availability of buffer stock for people from other states, etc.
While concluding his address, Mr Singh marked out a few innovations during the COVID era, saying, "Allocation was made online to prevent long queues and make a contactless system for the people. GPS enabled trucks were used for transporting essential supplies. These trucks were also installed with load meters. Further, for augmenting storage, we set up an online warehouse management system for active record keeping and monitoring of goods coming in and going out. Also, the storages had IT-enabled weighbridges. To improve distribution, e-PoS machines were used for NFSA cardholders through biometrics were suspended but the Aadhar number was inserted manually. Further, to transfer funds to beneficiaries direct benefit transfers (DBT) were used. Also, mobile app was used for transferring benefits for non-NFSA beneficiaries."