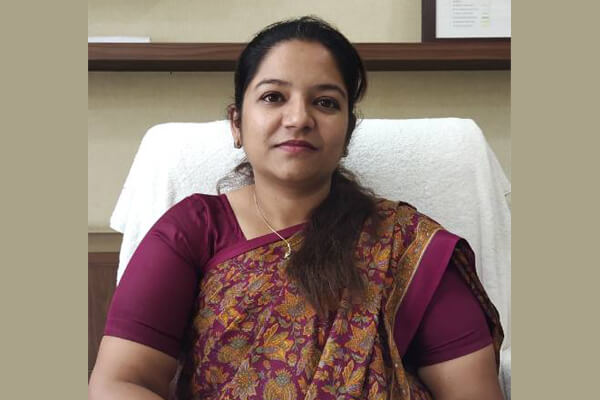 Elets Technomedia organised the three-day India Transformation Summit from July 10 to July 12. Dr Garima Mittal, Chief Executive Officer, Faridabad Smart City Limited, Government of Haryana addressed a session themed 'role of smart cities and urban development in transforming India'.
Dr Garima commenced her address with the note that integrated command and control centres (ICCCs) have been enabler during the COVID phase for the civic bodies. She said, "We were able to monitor the lockdown very well and ICCCs came handy in that."
Adding on COVID preparations and actions taken, Dr Garima said, "Right now we are working on bed management and for that, we have a dynamic dashboard where the info is generated and updated at the source. The nodal officers at COVID Care Centres and COVID Hospitals. So all the nodal officers upload the data in realtime and that helps us to manage the situation effectively." The dashboard is not only for the authorities but is also for the people so that they can know where the beds are available, where ventilators are available and accordingly can reach out to the hospital when in need, she added.
Further, she said, "Apart from this, Artificial Intelligence (AI) and Analytics have been utilised during the lockdown phase. Wherever there was a public gathering we get automatic alerts and this enabled us to effectively monitor the area."
Speaking on the impact of the COVID pandemic, Dr Garima said, "The changes are going to last for a long time." Highlighting changes in the lifestyle of people, she mentioned that the Government of India launched 'Cycle 4 Change Challenge'. In the times to come people will be opting for more private transport and cycles can be a good option, she added. "Hence, there is a need to include such factors and infrastructure preferences in our urban planning", added Dr Garima.
Also Read: Cities Evolving Resilience with Time: Dr Kajal
"Under the challenge, a pilot for three-months will be conducted and then 11 cities will be selected for taking up further projects. Such kind of a shift in paradigm is encouraging as well as will be more frequent in the times to come. Moreover, we have a bus project going on. The project will also be radically changed", told Dr Garima.
Further, talking on community engagement, she said, "Faridabad had a series of webinars with the community – RWAs, field staff, Asha Workers, etc. So, we were training them remotely for the changing times as the option of physical meetings was no more viable." However, the web-based training that we conducted was a convenient and effective method to sensitise the staff and train them. Technology has brought in easy solutions to such problems, she added.
Concluding her address she said, "Technology can tweak and add value to the traditional systems. So, we should look at technology as a tool where it can add value to the existing functioning."