Avisit to Myanmar's southernmost region will likely entail arrival at Dawei, Myeik or Kawthaung, where domestic airports are located. Despite being the capital of Tanintharyi, Dawei is quite a laidback, tropical seaside town. Dotted with pagodas and some interesting colonial buildings, it is easily accessible by all means of transportation. Myeik has been a bustling, strategically located port for five centuries and despite its role as the regional economic hub it has a characterful mix of meandering streets with heritage buildings and modern buildings. Kawthaung, at the very tip of the country, is one of the entry ports into Myanmar for visitors from Thailand.
Reaching Tanintharyi Region and the Myeik archipelago usually entails flying from Yangon into either Myeik or Kawthaung airports with domestic airlines. Some flights may not operate during the monsoon season.
You can also enter Myanmar from the Thai border in the south, travelling via Ranong. From here you will need to take a boat ride to cross the river to Kawthaung. Myeik and Kawthaung are the departure points for chartered boats to the islands. Flights to Dawei operate throughout the year.
Most visitors to Myanmar's southernmost region, Tanintharyi, go there to enjoy the spectacularly gorgeous and remote Myeik archipelago. The allure of the region, both on land and at sea, is enchanting. Scattered across the turquoise waters of the Andaman Sea are more than 800 glorious islands. Myanmar's decades-long isolation – with very few tourists visiting the country's southernmost region – has helped preserve the delicate environments and ecosystems, in particular the Myeik archipelago which remains virtually deserted. This makes for fabulously pristine, uninhabited islands thick with vegetation and wildlife; all waiting to be discovered.
TOP ATTRACTIONS
DAWEI
The seaside capital of Tanintharyi Region is a trading post of growing importance. Enjoy the colonial architecture and a host of pagodas especially Shwe Taung Zar Pagoda. Further afield are Shin Mokthi Pagoda and Shwe Tha Lyaung Daw Mu Reclining Buddha. Not far from Dawei is Maungmakan Beach, a popular place to watch the sun set with the locals. For a quieter experience with seemingly endless, empty stretches of brilliant white sand visit San Maria Bay, Teyzit (Tizit) Beach and Nabule Beach.
SALONE FESTIVAL
Visit in February and you may enjoy Salone Festival where ethnic tribes celebrate their seafaring, tribal existence. Here you can see spiritual dances and customs, diving and rowing competitions, folk singing and a traditional Salone feast.
LAMPI MARINE NATIONAL PARK
The conservation of both local traditions and the environment in Tanintharyi is of prime importance and Lampi Marine National Park offers various nature-loving opportunities such as observing sea turtles, bird-watching and canoeing in the mangroves or visit local villages to sample deliciously fresh seafood.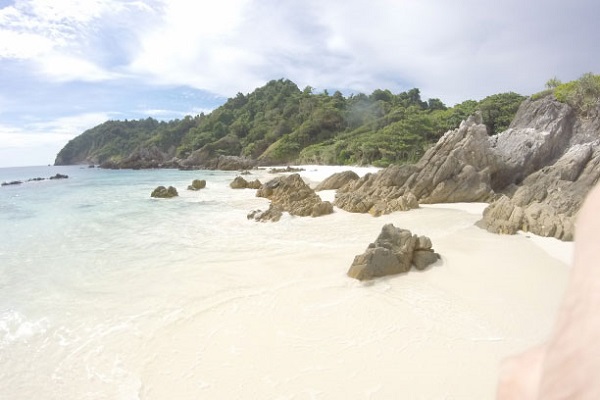 MYEIK
A harbour town humming with activity, Myeik has one of Southeast Asia's best kept collections of colonial era buildings. Visit Theindawgyi Pagoda which offers fabulous views across the town and harbor and Pataw Padet Kyun Island, just 500m across the water to see the reclining Buddha, hilltop pagoda and monastery. All a couple of hours by boat from Myeik town are the beautiful islands of Smart, Bailey, Kadan, Kala, Marcus and Natthamee Yae, making them suitable for day trips.
KAWTHAUNG
Formerly known as Victoria Point (after Queen Victoria) Kawthaung is Myanmar's southernmost town. Take in superb views of it from the summit of Ngar Thone Lone Hill. Under 10km from the centre are Shwepyi Thar Pagoda and Pa Lone Tone Tone Beach. Further afield, in an area of breathtaking scenery, Maliwan Waterfall and Maliwan Hot Springs can be found. Kawthaung is a good departure point for snorkelling and diving tours of the Myeik archipelago.
Also Read: Myanmar- The Golden Land
ISLAND LIFE
Most islands in Myeik archipelago are untouched. Myanmar's first marine national park was established here in 1995, and declared an ASEAN Heritage Park in 2003. The park protects a rich biodiversity, with over 1,000 recorded species; and also provides conservation of the evergreen and mangrove forests, beaches, dunes and coral reefs.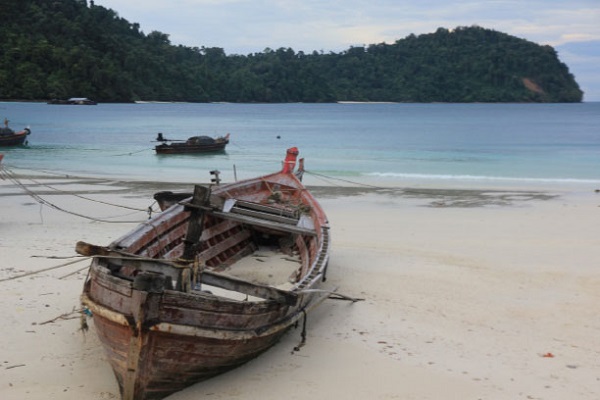 Among the 800+ islands that are worth visiting include Lampi Island, which is formed like a giant horseshoe, and is the largest and most famous island in the southern part of the archipelago. South of Lampi is Bo Cho Island with its mile-long sandbank and scenic views overlooking the village from the pagoda located on the hill. Cocks Comb Island, southwest of Kawthaung, has a stunning interior lagoon. It is also fondly referred to as "Emerald Heart Island" due to the shape of this lagoon and the fact that it changes colour with the sea.
Also Read: Travellers' guide to fascinating Myanmar
Follow and connect with us on Facebook, Twitter, LinkedIn, Elets video