As decades-long isolation ends, Myanmar remains one of the world's foremost unexplored natural and cultural wonders offering overwhelming magical experiences to globetrotters.
Given its thousands of shimmering pagodas, Myanmar is often called "the golden land". This moniker is not only limited to grand stupas covered in gold leaf by Buddhist devotees; it also refers to the rich experiences visitors enjoy, thanks to the generosity of spirit of the Myanmar people. Moreover, it points to the nation's wealth of cultural heritage, largely untapped, like a treasure trove waiting to be discovered. Such is Myanmar's beauty and exoticism, that Rudyard Kipling wrote in his 1898 "Letters from the East" (using its former designation), "This is Burma, and it will be quite unlike any land you know about".
Diversity, with over 130 different ethnic groups; and authenticity, engendered by passion and a period of seclusion; are defining characteristics of the preservation of Myanmar's unique heritage. The mostly Buddhist culture permeates numerous aspects of history and society but the country's location, at the crossroads of Southeast Asia, has brought many influences from neighbouring countries.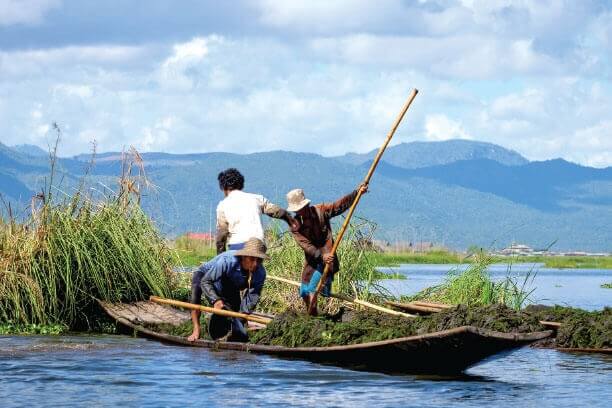 Furthermore, British colonial rule has left an indelible mark on the architecture of cities like Yangon. Now, in the new era of openness and accessibility, society is modernising and embracing change while also staying faithful to its past.
A visit to Myanmar is more than a trip; rather it is a journey of discovery which reveals a way of life and depth of society that has been lost in many other parts of the world. All of this is set against a landscape of mighty rivers, soaring mountains, fertile plains and turquoise seas. This is the journey you have been waiting for and now is your time. Explore ancient kingdoms and temples built millennia ago, visit bustling cities and laid-back hill stations, witness the simple customs of people residing on rivers and lakes; or simply relax on beautiful, pristine beaches. Myanmar is many destinations within one destination. Are you ready to be enchanted?
Follow and connect with us on Facebook, Twitter, LinkedIn, Elets video