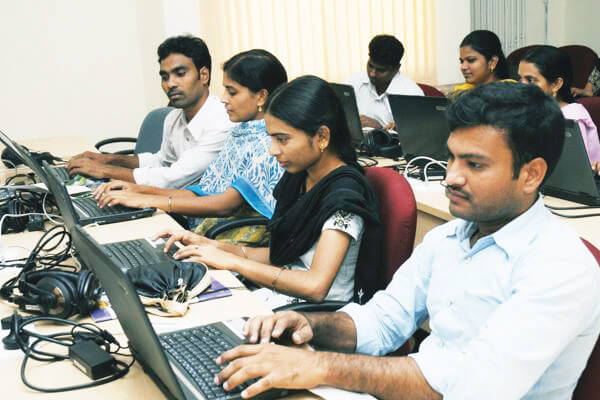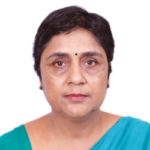 We are witnessing another Industrial revolution which necessitates constantly upgrade our skills to keep pace with technological changes. Our dream for becoming the future skill capital of the world depends on how fast we can adapt to this changing scenario, says Sunita Sanghi, Senior Advisor, Ministry of Skill Development and Entrepreneurship, Government of India in an interview with Sreetama Datta and Shivani Babbar of Elets News Network (ENN).
Why it was so important to focus on the development of youth and create awareness about various skilling activities
Youth of a state or nation is the reservoir of energy to be harnessed for the growth and development of the country. The demographic transition across globe where many economies are ageing has provided India a unique opportunity with its huge youth population to be able to provide workforce across globe. Therefore, education and skill development is the key to channelise their energy. As per a report by Boston Consulting Group (BCG), World Skills Russia and energy company Rosatom, the human capital development could accelerate the GDP growth in a given country by between 0.5 percent and two percent. With the largest youth population in the World, India has the opportunity to accelerate the economy by skilling youth as per market demands.
Skill development is an enabler of sustained livelihood opportunities. In India where more than 30 percent of students' dropout even before completing class 10th, Skill Development is the pathway for such students to get back to mainstream workforce. Therefore, creating awareness for skilling is very important for country like India.
We would like to know about the concerted efforts by Government to empower India's youth through variety of skill development initiatives in association with a number of organisations?
We have been working on multiple dimensions to create a layered skill ecosystem which is inclusive and dynamic at the same time. Supply and demand mismatch for skilled manpower has been an inherent problem in our economy. We have worked in a very concerted manner to foster deeper engagements with Industry and reduce this supply-demand gap. As many as 38 sector skill councils have been formed with primary objectives to identify the skill development needs in line with that of the Industry, determine skills or competency standards and qualifications, and conduct standardised assessment and certification. Till date more than 3,500 courses or Qualification packs have been developed which have been validated by more than 2,000 companies. All this is being done under the NSQF framework so that this standardised framework can be easily adopted.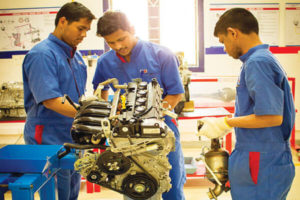 We are also facilitating a greater participation from the private sector to enhance and upgrade the Training Infrastructure in the country through Public-Private Partnership (PPP) mode. NSDC, a public private company under Ministry of Skill development and Entrepreneurship has been given the role to catalyse, fund and enable the creation of large, quality vocational training institutions network in the country. Similarly, we have steadily increased and upgraded the long term training ecosystem represented by Industrial Training Institutes in the country. We have also taken skill development to schools under Samagra Sikhsha Abhiyaan wherein we are working with MHRD. MSDE is also working in the Aspirational Districts to ensure availability of adequate skilling  opportunities. There is increased focus on involving districts in the skill development through creation of District Skill Committees and also development of district Skill Plans to address the challenges of local skill requirements. There are various central ministries which are implementing programs to address the specific sectoral and socio economic groups' skill requirements. Skill Development is a cross cutting subject involving various stakeholders. We at MSDE encourage convergent approach.
How does skilling India's youth, especially young women, play a key role in the overall growth of the country?
If you educate a man you educate an individual but if you educate a woman you educate a whole family. As a Ministry, we firmly believe that women play a very important role in nation building and no nation has succeeded in long run, if it did not provide equitable opportunities to women. To bring in more women under the realm of skill development, we are working on a multi-pronged approach. Under the Common Cost Norms special incentives have been provided for women candidates, special womenoriented projects are being implemented under PMKVY, Women Centric training centres in both short term and long-term skill development programs have been developed/are under development. We are also working with Germany for a programme on Economic Empowerment of Women Entrepreneurs and Start-ups by Women (WEE).
Our efforts have already started bearing fruits. More than 40 percent of the candidates trained under PMKVY are women and we know that this percentage is bound to increase. Our efforts are to improve employability of women so as to improve their participation in the labour market. The Jan Shikshan Sansthan programme implemented by the Ministry aims to help especially the women to take up economic activities by providing training at their door steps.
If India has to bring to life its dream of becoming the future skill capital of the world, what should be key focus?
The nature of job is changing dynamically than ever before. We are witnessing another Industrial revolution which necessitates constantly upgrade our skills to keep pace with technological changes. Our dream for becoming the future skill capital of the world depends on how fast we can adapt to this changing scenario. We need to focus on future skills such as Artificial Intelligence (AI), Internet of Things (IoT), Cloud Computing, programmes on cyberphysical systems. It needs a collaborative industry level response. We have already stepped up to the challenge with the FutureSkills Initiative – a truly industry driven learning ecosystem. IT/ITES Sector Skill Council continuously working with the Industry to bring in Industry 4.0 programs at a rapid pace. We have introduced in our ITI ecosystem new age courses and have tied up with IBM and CISCO to train our youth.
We are gearing up for this next wave of Industrial revolution and believe that we will realize the dream of becoming the skill capital of the world
Please share a brief insight about The Skill India Mission. How it has contributed to the country's skill development ecosystem?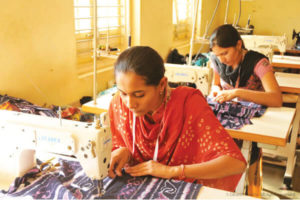 The Government of India launched National Skill Mission in 2015 and announced a policy with objective to create, correct, certify, connect and catalyse the efforts to ensure availability of adequately skilled manpower. The National Policy on Skill Development and Skill India Mission are facilitating government to formalise, standardise, converge and support the skill development efforts in the country.
Most of the Central Ministries and State Governments are implementing various skill development initiatives which are targeted towards various sections of the society, demography and geography. There needs to be unifying framework in terms of quality and regulation so that certification is valued universally. We have been able to achieve this through National Skill Qualification framework wherein we have been successful in bringing most the Government funded programs under this umbrella. Similarly, we are working on various initiatives for further unification of the system such as unified regulator through National Council National Council for (NCVET) and a National Database for Skill Development in India through Skill India Portal.
MSDE is also focussing on Apprenticeship training to help youth have experience to work on the shop floor and government of India shares the stipend which enterprises pay to the apprentice trainee. To improve participation of the MSMEs in the skill ecosystem a third party aggregator program has been initiated to help small enterprises use apprentices without any hassle. This has probably happened for the first time in skill development history of India and could not only happen because of the overarching framework provided by National Policy on Skill Development and Skill India Mission.
What is your message for the readers of eGov magazine?
I would like to extend my warm wishes to all the eGov magazine readers, especially the youths and would like to take this opportunity to tell them that multiple skilling avenues have been made available for them by Government of India through Ministry of Skill Development and Entrepreneurship. These skilling initiatives would help the youth enhance their employability and access employment opportunities.
We are committed to facilitate anyone who so wishes to acquire skill development of his/her choice. Please visit MSDE, PMKVY, NSDC and DGT websites for any information pertaining to our skilling initiatives. Helpline numbers are available in case of any further information.