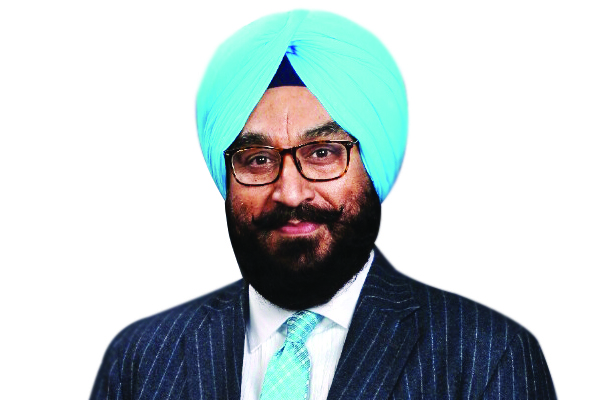 Amritsar is a heritage city. Our focus is to introduce modern urban planning initiatives along with maintaining the city's heritage, says Harbir Singh, Commissioner, Municipal Corporation Amritsar, in an exclusive interview with Elets News Network (ENN). Singh also shares the current focus and future vision of the Municipal Corporation of Amritsar. 
What is your main focus as the Commissioner of Municipal Corporation of Amritsar?
Our main focus is on improving the sanitation and financial conditions of the Amritsar population. By financial conditions, I mean increasing their income and decrease their expenses.
What is Municipal Corporation of Amritsar planning for the city's overall urban development other than smart city development?
Other than Smart City projects, Atal Mission for Rejuvenation and Urban Transformation (AMRUT) and National Heritage City Development and Augmentation Yojana (HRIDAY) projects are being done. Amritsar is one of the oldest towns in India. In a lot of inner city areas, old infrastructure like water supply and sewerage has to be rejuvenated. Work has already been initiated in this regard.
Also, new colonies are coming up, which are rapidly urbanising. Work is ongoing to integrate them with the city, keeping our limited resources in mind.
As Amritsar is a heritage city, how are you maintaining the basic infrastructure and looking at the agenda as the Commissioner?
We have a walled city area and a Heritage Street. A dedicated company, along with our corporation employees, looks after the cleanliness of the town, especially in the Heritage Street. Other areas have been divided into wards with corresponding ward inspectors. We are also working on improving our systems by incorporating the latest technologies.
Could you please throw some light on projects like garbage management, sewerage management and water supply?
In garbage management, we have hired Essel Infraprojects, a Pune based company, although I am not very happy with their performance, we are still trying to get things done. For the main arteries, we have a company which is doing sweeping and collection of the garbage but in other areas, our employees are doing it.
We are also going for waste segregation at source in all the wards. We have completed four to five wards and partially completed seven to eight wards.
What are the initiatives that have been taken for such projects?
There are activities going on for involving people and spreading awareness about garbage collection, segregation and disposal. We have counsellors going from home to home with a mission to convince people to follow waste segregation at source. Segregation dry and wet wastes will help us making the town cleaner. Our next step will be to clear legacy garbage which is lying in dumps.
What are the major challenges that you face in such projects while planning and executing?
Major problem is the old town. Amritsar has got a very modern area as well as an old area. The city features broad modern roads as well as small narrow streets surrounded by old dilapidated buildings where even sunlight doesn't come. Then there are emerging colonies and industrial areas. With limited funds, we have to correlate our expenses with the demands of the people.
What is your vision as the Commissioner of Municipal Corporation of Amritsar and how you see Amritsar in the coming years?
I think Amritsar is a very nice city. We have initiated a project to have a river-based water supply system in Amritsar to do away with the tube-wells. Since the groundwater table is already getting depleted, we can just do away with it. We are in a very advanced stage regarding this project; we have already finalised the location of the Water Treatment Plant (WTP). It is a big project which will be a gamechanger for Amritsar.