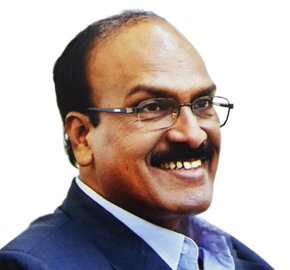 Starting from June 2019, a massive campaign will be launched to increase class attendance in schools, as in each class quality of education depends on the knowledge from the previous class. This will be a non-financial intervention that would be taken up by involving parents, NGOs, media, self-help groups (SHGs), says Dr B Janardhan Reddy, Secretary, School and Higher Education Department, Government of Telangana, in an interview with Sudheer Goutham B of Elets News Network (ENN).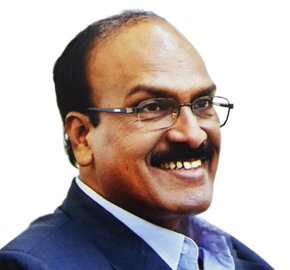 What are your plans to improve quality of education in the state?
I fully concur with Indian economist Amartya Sen's observation that physical absence of students in government schools is rampant due to poverty, ill-health and festivals among other reasons. Physical absenteeism leads to mental absenteeism which results in poor quality of education. As per a study by an annual certification agency, ACER, in the government schools of India, a Class 10 student has knowledge equivalent to a student of 5th standard and a Class 5 student has the knowledge standards of a Class 1 student. Even an international agency's (PROBE) study in Tamil Nadu and Himachal Pradesh as also in other countries, the same results were found to be true. In their ranking on quality of education, India stood 71st.
The point I want to make is that we are spending so much in education, for instance, Telangana government spends Rs 12,000 crore directly and Rs 2,403.76 crore in the form of scholarships and other ways. The state government spends around Rs 50,359 per student in government school per annum and Rs 1,00,000 per student in residential schools. Telangana state has the highest number of residential schools as it is committed to provide quality education to the students from the poor financial backgrounds. But how do we get the value for the money spent and improve the quality of education is our major focus.
Starting from June 2019, we will launch a massive campaign in the state to increase class attendance in schools, as in each class quality of education depends on the knowledge from the previous class. This will be a nonfinancial intervention that we would take up by involving parents, NGOs, media, self-help groups (SHGs) headed by government agencies involved in elimination of poverty in urban and rural areas. We had detailed discussion on this with these agencies of SHGs. Over one lakh SHGs would be involved in this programme to sensitise the poor on consequences of not attending the school classes.
What are the initiatives you would take up for school infrastructures, education access in the remote areas and girl child education in the states?
The Central and state governments' efforts in the last few decades to increase number of schools and class rooms, toilets, computer and science labs, sports facilities among other infrastructure have resulted in adequate number of schools and access to education even in small hamlets. Even the girl and boy student ratio is in good numbers at enrollment stage and also at various stages of school education. Unlike earlier, the girl student ratio in the schools has improved.
What are the reforms you are planning to bring in the education systems right from the foundations?
Since we have increased the expenditure in education; the main focus is to bring about the improvement in quality of education. We intend to make students feel that they are part of the system. The intelligence quotient varies from one student to the other; some may be good at academics, some in sports, music and other extracurricular activities but average in academics. Hence, the group committees of students I am forming would be for five different purposes with defined roles and responsibilities. One committee would be on attendance monitoring, second on academic monitoring, third on science and technology, fourth on health & hygiene and fifth on sports and culture. After a period of one to two months, the students of one committee will be transferred to another committee. This initiative will ensure that at a given stage each student will be part of one committee. This way the student would feel a part of the system. For instance, the student in attendance committee would visit the houses of absentee students and counsel them and their parent.
In this process, the student becomes a teacher and will develop a sense of responsibility and bring the change in him or herself. A student of Attendance Committee would see that he is not an absentee. Similarly, the student of Health & Hygiene Committee would maintain hygiene conditions. Not following the norms and conditions, he or she would be questioned by their conscience or by others. This will improve their participation and performance irrespective of their intelligence quotient. Many students feel inferior given their illiterate parental background, less IQ, not able to understand what is being taught in the class, and hence they avoid the classes at the slightest available opportunity. The above mentioned reforms would bring in significant improvement.
What are your plans in place for educators to bring reforms in the education system and improve education quality?
Usually the teachers in government schools are the most qualified and meritorious as they are brought into the government system after intense efforts and thorough examination methods. For instance, recently the Telangana State Public Service Commission has recruited over 7,000 members out of 2,77,374 applicants who were merits in their graduates and post-graduate studies and also could secure top ranks in certain national and state level tests. Basically, there is no mystery about the potential of teachers in government schools. However, the general impression is that they do not contribute as much as they are supposed to once they enter into the government system.
Their potential to contribute to the education system is hidden. I plan to bring in certain exercise in the work system that would encourage them to love their work or jobs and deliver the best. These exercise and methods I introduced in GHMC and previous departments that I headed and yielded best results. It mainly involves the reminder stickers at their workstations to love their jobs and introspection to improve the education system. Monitoring and biometric systems on working hours of educators would not help much in bringing the change.
Most of your initiatives are about bringing the reforms at the primary and school level education. What are your plans for Higher Education?
In our analysis, it is found that the quality of education at the research, post graduate, graduate, intermediate and school level education has an organic link with the foundation of its previous level of education. Recently, I happened to interact with the directors, and teaching staff at Indian Institute of Chemical Technology (IICT). They had to tell that the knowledge foundation of the student streams, (required to excel in the research education) coming from universities to the research institutes are not up to the mark.
When I had review meetings and interacted with vice chancellors and teaching staff of universities on the matter, they had to say the same thing for the education foundation at intermediate education level, and intermediate education staff had to say similar things about the school level education standards. Eventually it is boiling down to the basic foundation of education at school level. However, since the school education, higher education and research level studies come under my limits; we will be taking up holistic approach for the solution as the problems are different levels of education. We are planning to increase the biometric solutions at various levels, besides digital libraries and classes among other online solutions for the students who miss out classes.
In your stint as the GHMC Commissioner, you also tried to involve the students of school and other educational institutions in Hyderabad for the Swachh Bharat Mission. Now, with all the educational institutions from the primary to research level education under you, how do you see the opportunity for cleanliness campaigns?
Since you mentioned about waste management, a lot can be done with regards to sanitation. There are over 38,000 government and private schools in Telangana. Furthermore, over 11 universities and several intermediate and degree colleges with over 10 lakh students studying in them are functioning in the state. Now, we can universalise the cleanliness campaign. Earlier, I was struggling to involve the students in the mission of cleanliness.
It is my duty and obligation to indoctrinate the principals of 'Swacchata' in the students and make them 'Swachh Doots' (cleanliness campaigners). Across the government schools and educational institutions, I am forming exclusive committees of students in each class on five different subjects. One of the committees will be on health & hygiene, which will have a group of five students. For instance, 30 students in each class will be part of different committees and one of the committees would be on Swachata to be called as health committee.
These committees will ensure cleanliness in class rooms, school, their individual houses and also at least 10 houses in their neighbourhood. After two to three months of training, the members of one committee will be transferred to another committee. So, by end of the year, all the students will become Swachh Dhoots. As an education secretary, I can take up the cleanliness campaign not just in Greater Hyderabad but also across the state. I tried this earlier as the GHMC Commissioner and was partly successful in my efforts.
What is the integral link you see between 'Swachhata' and quality of education?
In one of the researches on Indian education, it was found that on any given day, 33 percent of students and 20 percent of teachers in government schools are found absent. Out of 365 days in a year, 220 are working days. And in those working days, about 50 percent of the time students and teachers do not come across eye-toeye. Even in those teacher-student contact days there would be festivals and elections among other distractions.
It has been estimated that out of 365 days in a year only for about 50-55 days students and teachers are together in the class rooms. There are varied reasons for absenteeism. One of the main reasons is ill-health of either students or the teacher. About 50 countries across the globe have eradicated most of the diseases which we continue to encounter and suffer from like pneumonia, dysentery, tuberculosis, typhoid among other communicable diseases, which are caused due to unhygienic practices and passed on through contaminated water, air or touch.
Through sensitisation drives on health and cleanliness, the downsides can be dealt with effectively resulting in improved class room attendance, education and of course decreased financial distress caused to the families of students and teachers due to health ailments.
Waste Management and cleanliness has been the subject of your passion. Several of your initiatives as the Commissioner of Greater Hyderabad Municipal Corporation (GHMC) and Commissioner & Director of Municipal Administration (CDMA) in this regard have been exemplary and been recognised and adapted nationally. How do you see the subject education?
Also Read: Elets Webinar| Telangana's agriculture sector all set to serve amidst COVID-19 crisis
Education has always been a subject of my passion ever since the beginning of my career in 1990 and it is still close to my heart today when I have become the Education Secretary for the state. It was purely out of my passion that so far I have visited over 2,000 schools in Telangana, Andhra Pradesh and also in other states in India and abroad. As our former president and scientist Dr. APJ Abdul Kalam had said: 'If you have time, money and other resources invest them in education of children as it will help them shape their lives, become self-sufficient and support their family, friends and the country.' I believe and live by that philosophy.