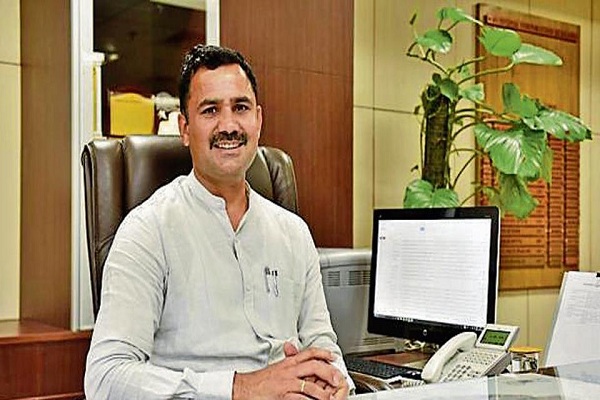 Focusing on strengthening Gurugram's civic infrastructure by providing more multi-level parkings, better quality roads, better sewage system and better drainage system, the Municipal Corporation of Gurugram is trying to rope in ward committees, NGOs, RWAs and members of the civil society to create win-win infrastructure and services for the residents, says Yashpal Yadav, Commissioner, Municipal Corporation of Gurugram, in an interview with Ritika Srivastava of Elets News Network (ENN).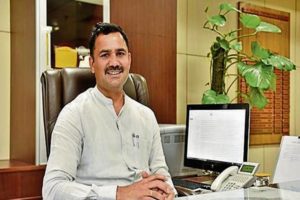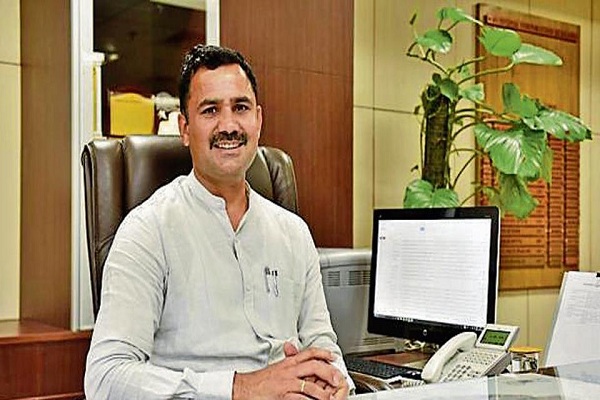 Could you throw some light on some of the important projects undertaken by the Municipal Corporation of Gurugram?
As per the mandate given to the Municipal Corporation of Gurugram, we are expected to take care of the city's basic infrastructure need and provide various civic services to the city residents. In the last one year, we tried to map the whole city and its requirements for road construction and basic services like water supply, drains, sewage line, electricity and specifically street lights. We have laid a lot of new roads and we can claim that all the available land under the corporation which is meant for road laying has been utilised. We will be developing the remaining roads by the next year and providing better connectivity to the people of Gurugram. We have chalked out a plan, under which, we will be cleaning storm water drains. We are hiring agencies to do this job for the next two years.
All the streetlights in the city have been converted to LED lights. EESL, which is a Government of India company, has undertaken the infrastructure development related work for streetlights, which will be connected to the smart grid.
As vehicle parking in the city is a major concern, we are creating three multilevel parkings, especially in congested areas. We are also creating community spaces like banquet halls and sports facilities along with some commercial spaces within that. We have also installed a large number of water ATMs in the city and plans are underway to install 43 more by end of this year.
In all the four zones of the city we have started creating office spaces. Since in the past 10 years we have not been able to build a fully centralised office of the corporation, we are in the process of building it along with an office for Gurugram Metropolitan Development Authority.
Committed to provide better environment to the city, we have started a number of initiatives like creating 40 micro STPs in various parts of the city to treat sewage water at local level which will then be used to irrigate green belts and parks of the city. This will result into saving of portable water which we are presently using to irrigate these areas. It will also enhance the green cover of the city and moisture content in the air to help reduce air pollution. We are also sprinkling water through vehicles on these green belts and parks to keep a check on air pollution.
Could you elaborate on the initiatives taken by you for creating parking spaces in the city?
Three multi-level parking facilities are being developed in the city. While one project done by Haryana Shahari Vikas Pradhikaran (HSVP) has already been completed in Sector 29, another project is being done by Gurugram Metropolitan Development Authority (GMDA). The corporation is also encouraging people to take permission and start parking facilities in some places. Some people have shown interest in developing parkings in two-three areas and have sought our permission which has been extended to them. The municipal corporation is also trying to identify places across the city which can be used as parking spaces. We are hopeful that by end of this year we will be able to provide more parking spaces to the commuters.
What steps have been taken by the corporation to manage waste generated in the city?
We have started the waste management initiative to provide better environment to the city residents by treating the waste in a better way. We have started door-to-door collection of waste and our plan is to compost at least 50 percent of the municipal waste collected in a particular ward. The city is divided into 35 wards, and in each ward, we will be segregating the dry and wet waste before sending it for recycling. This will be done in a de-centralised manner and it would reduce pressure on the landfill sites where we are presently dumping the waste.
The city is also facing environmental issues due to people throwing away the waste generated from construction and demolition sites. Therefore, recently we have taken an initiative, wherein the person generating waste has to inform us and we would provide services to collect and dump the waste at our officially designated sites. Our construction and demolition waste plant is nearing completion and we expect it to be operational by end of April. Once it begins its operations, we will be using CMD waste for future construction work and it will be reused.
Another initiative taken by us focuses on the households and residential societies which lack the facility of covered sewage line. In these areas, unauthorised tankers are throwing away waste in open spaces. Therefore, now we are collecting the sewage from septic tanks and our authorised agencies are taking it to Sewer Treatment Plants (STPs).
We have also started penalising the people for using plastic by ignoring the ban. We have constituted four squads to issue challans to erring residents and create awareness about the issue. In December last year, we laid a 100-meter road by using the plastic waste on an experimental basis. We have also entered into an agreement with KK Plastic to manage the plastic waste. The firm now purchases plastic waste from rug pickers or residents at Rs 6 per kg; segregates it and shreds it; and then it is used for road construction. From April onwards, we will use plastic to make roads.
To manage hazardous waste, corporation agencies have tied up with all the hospitals in the city. We have started collecting the hazardous waste which is sent for treatment to a vendor in Sector 37.
This year we will be adding more partners like the ward committees, which have 13 members each, the RWA's, NGOs, individual volunteers and some other partners under the Extended Producer Responsibility (EPR) strategy. If anybody is creating any plastic waste or any other waste it is now their responsibility to contribute towards its treatment, recycling and reuse.
We have started this initiative recently and we are trying to rope in as many partners as possible from every ward so that they can discharge their duty as per the law and become our partners in treatment of all kinds of wastes and they have agreed to it.
EPRs will help us create infrastructure to recycle any kind of waste. Our endeavour is to go for the circular economy and we would try to reuse everything that we are disposing off. Through this strategy, we would be able to use lesser natural resources and tackle the issue of waste management effectively.
Which new projects the corporation is planning for ensuring urban growth of the city?
Big city infrastructure is presently being developed by the GMDA, and the municipal corporation does all sorts of civil works within the areas under its jurisdiction. This year our focus is on strengthening our civic infrastructure by providing more multi-level parkings, better quality roads, better sewage system and better drainage system across the city. To achieve our goals this year, we have empanelled agencies for providing and maintaining rain water harvesting systems in the city. These agencies will not only maintain and operate the earlier installed capacity, but they have also been given the mandate to go to each and every household having more than 100 sq.ft rooftop area and help develop individual rain water harvesting system to save rain water. It will also save people from facing the problem of water logging during rainy season and save the roads from damage due to heavy rainfall.
Another big project we have undertaken is the installation of decentralised sewage treatment plants (STP) around the city to treat sewage and also to avoid overflow.
Since we have developed the basic infrastructure for the city, our main focus now is to enhance its quality to provide a world-class infrastructure to the citizens.
Which ICT initiatives the corporation has taken to provide quality services to Gurugram citizens?
Last year we made a lot of our services available online. Property tax payment has been completely made online, which also allows you to register complaints. It has become totally paperless. Another major step was making the whole corporation go paper less from March 31 this year. We are using e-office and we have stopped any physical paper movement. This is what we have achieved in the last one-and-a-half year. This will make life easier for officers who can now work from anywhere.
We also have adopted an e-system which allows us to do our internal meetings. On that platform, we do not need to circulate any agenda or file in physical form. We can update the proceedings online. This way it is helping us to upgrade the information faster and also keep the trail of meetings we conduct. Our main focus is to end the physical interface with the public so that they don't have to come to our office to avail every service. Moving our services online is a win-win for both the corporation as well as the citizens, as they will be able to access the services from anywhere anytime. It will also increase our efficiency by allowing us to concentrate more on work.
What steps have been taken by the corporation to provide a smart, safe and sustainable transport system to daily commuters?
The GMDA had started its bus services, which is being expanded every passing month. It is doing well, and surely by next year it will stabilise and will provide very efficient and uninterrupted services to the citizens of Gurugram. This service will have a long term impact on the city and its people by providing them a better commuting option and solving the problem of traffic jams and air pollution, etc. With this initiative and introduction of the next phase of the Metro rail, we will be able to provide better transport facility in the city. Though Municipal Corporation of Gurugram is not associated with these projects, we are actively supporting them.
What are your plans for this year?
My target is to collaborate with various civic society partners to start work on our plans. Without the proper support of the civic society lot of projects cannot be done in a perfect manner. So, as a policy paradigm, we have constituted ward committees, we have recognised RWAs and we have collaborated with NGOs and individual volunteers, who are helping the corporation in its various activities. We are trying to rope in the manpower deployed in schools, offices, colleges and other big institutions to help us in solid-liquid waste management and also to reach out to people in their neighbourhoods to educate them.