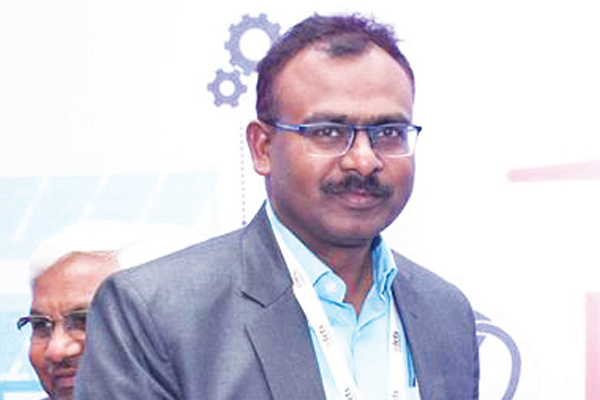 A number of ICT-enabled projects, aimed at bolstering the image of the Kanpur city as a truly world-class city, are currently being executed by Kanpur Smart City Limited, says Santosh Kumar Sharma, Commissioner, Kanpur Nagar Nigam and Chief Executive Officer, Kanpur Smart City Limited, in conversation with Arpit Gupta of Elets News Network (ENN).
Tell us about the ICT-enabled citizen-centric projects currently being undertaken by Kanpur Smart City Limited.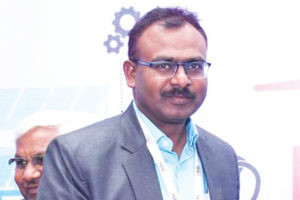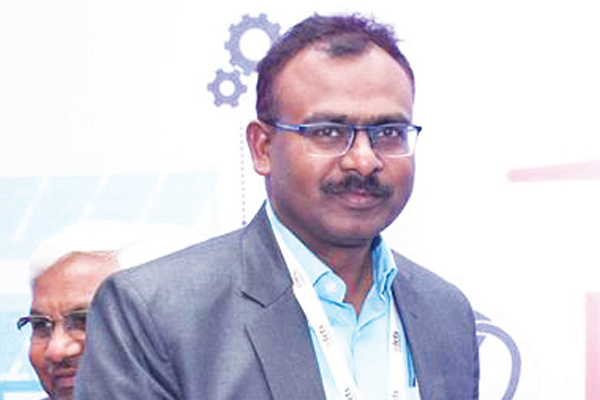 A number of ICT-enabled projects are currently being undertaken by Kanpur Smart City Limited. As part of our Rain Water Harvesting (RWH) project, which is to be clubbed with Waste Water Recycling (WWR) project, government buildings in Area Based Development (ABD) have been identified by us.
Under our plans for underground wiring and strengthening of transformers, Kanpur Electricity Supply Company (KESCO) is preparing a Detailed Project Report (DPR). Such projects are to be funded through the Integrated Power Development Scheme (IPDS). In a bid to strengthen our water supply network, Jal Nigam is to prepare a revised DPR.
Further, working towards building energy efficient solar rooftop, government buildings in the ABD area have been identified by us. Also, plans are in the offing to construct energy efficient intelligent solar LED street lights that will provide better visibility and safety in the streets. This particular assignment is to be executed by KMC.
Our LPG/ PNG smart metering project will connect the household in the ABD area with the PNG lines. PNG lines will ensure no leakage and better monitoring of usage. It will also ensure non-stop supply of gas supply. At present, surveying is in progress in the ABD area.
Under our plans to establish Open Gyms (OGs) that will be operated manually and help visitors remain fit, six OGs have so far been proposed. Under the unique initiative, equipment proposed to be installed are: air walker, exercise bikes, leg press, chest press, hip twister, sky walker, day (MLD) capaicity is to be constructed at a cost of 213 crore at Panka. The executing agency for this is Jal Nigam. Pertaining this, an STP Tender was awarded to Shapoorji Pallonji. CETP of 20 MLD will be constructed at Jajmau at a cost of Rs 419 crore. Noteworthy is, CETP Tender was opened on 20-11-2018. Under `Namami Gange' (Integrated Ganga Conservation Mission) for Ganga Riverfront Development, Engineers India Limited (EIL) has completed Work in nine out of 10 Ghats. Ganga Barrage Ghat work is under progress too. Our project under Sanitation-Community Toilets programme has also been completed now.
Under our ICT-based Solid Waste Collection-Transfer Station project, development works at Bhairav ghat and Phoolbagh site have been completed. In Janta Nagar, Chunniganj and Panki Sites, 50 percent construction work has been completed and the remaining work is in progress. In Krishna Nagar, 15 percent construction work has been completed. Sutarkhana and Kidwai Nagar sites have to be changed. The proposed features of this include: Proposal for eight transfer stations – in six zones of Kanpur Nagar Nigam (KNN), zero spillage on the ground, transported by covered container vehicles to waste to energy processing plant, integrated rooftop solar panels for harnessing energy for local use and a smart advertising signage for revenue generation.
Which are the major Public- Private Partnerships (PPP) projects currently being executed?
The major noteworthy project being implemented under PPP model is the Skill Development Business and Economic Centre. For this, an Expression of Interest (EoI) has already been floated. The major economic hotspot will be located at the strategic location of Mall Road – at an area of 3.87 acres. Some of the clubbed projects, include: Skill Development and Business Centre at Chunniganj, Commercial and Business Centre and Economic Development Cell, knowledge- sharing centre, economic cell art gallery, entrepreneurial centre, incubation centre, exhibition hall and business and convention centre.
Under our PPP project aimed at constructing public toilets and bins, tenders have been floated for three sites namely — Raina Market, Vegetable Market, Parade and Chunniganj Tiraha. Under this, Smart Toilets (STs) with modern amenities and commercial spaces like ATMs, Water ATMs, vending machines etc, are being established. It is noteworthy that with an estimated cost of Rs 22 lakhs/unit, installation of 25 public toilets (250 seats) in the ABD area is to be executed under PPP mode. There is a provision of additional Floor Area Ratio (FAR) for commercial use with a profitability index of 4.5 years, giving a yield of 11.2 percent on Capital Invested (CI). EESL is executing the development work of intelligent LED street lights. As part of our plans for building smart travel stations, digitally-enabled travel stations are being prepared. Concerning this, a DPR is under preparation.
How Kanpur Smart City Limited is working for popularising e-learning among city's students?
As part of our 'e-pathshala' endeavour, six schools have been selected in the ABD area of the city. Regarding this, a tender has been floated too and a Pre-Bid Meeting was held on Nov 15. The initiative under which, project selection is based on Quality and Cost Based Selection (QCBS), is aimed at improving teachers' face- to-face interaction with students and ensuring that their maximum interaction with students is through digital platforms. Similarly, there are many more plans that will be executed in the coming times.