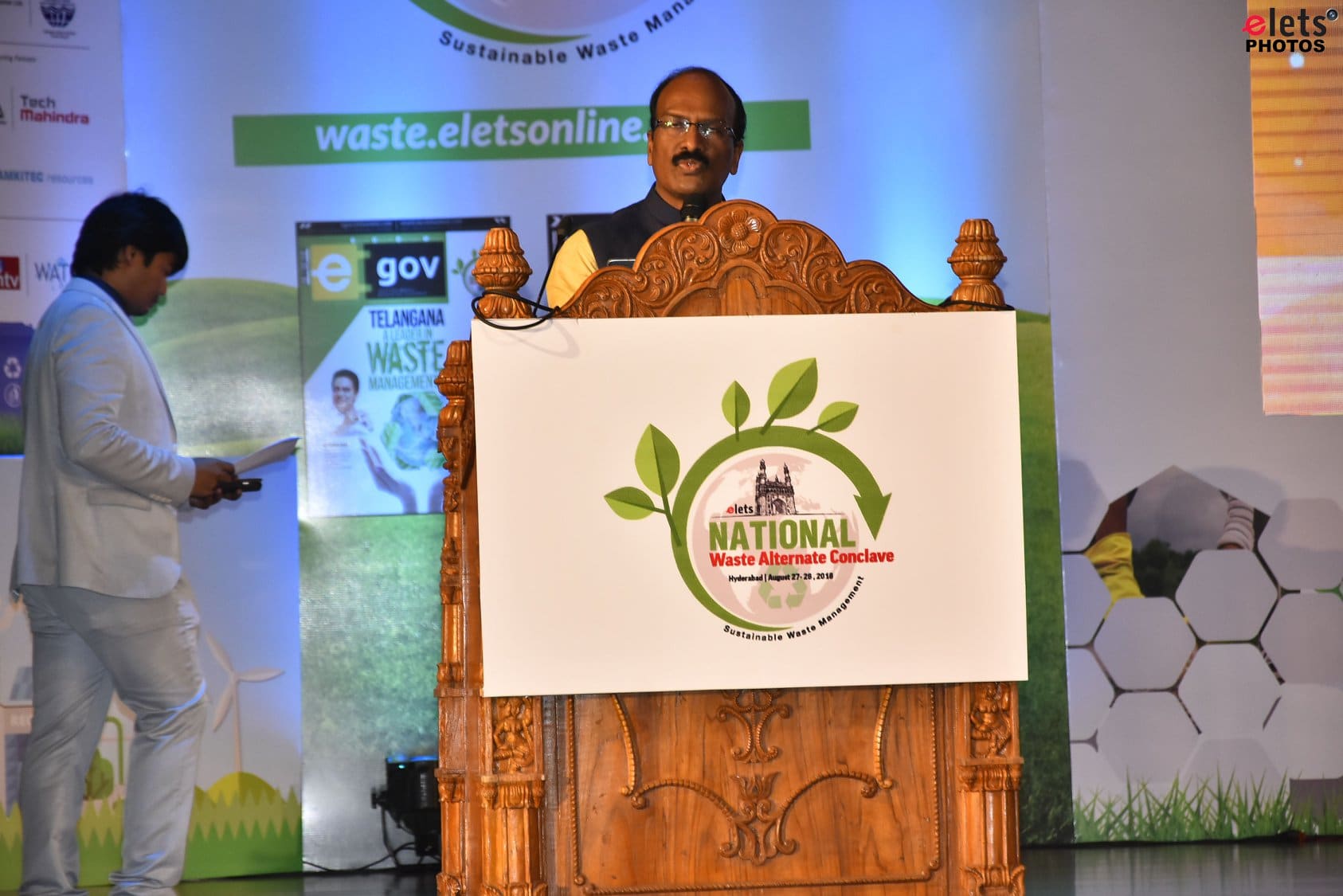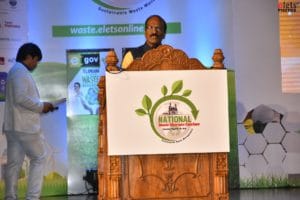 As the saying goes that passion fuels innovation, the passion of Dr B Janardhan Reddy, Commissioner, Greater Hyderabad Municipal Corporation, for waste management and cleanliness has proven beneficial to the society which started much before he held his current official responsibilities. Several innovative and unique initiatives introduced by him are now being recognised by the Government of India's Swacch Bharat Mission as best practices, which are being emulated in various states, finds Sudheer Goutham of Elets News Network (ENN) in an interaction with the commissioner.
You have coined the term 'Swachh Namaskar' and introduced this cultural practice besides promoting the slogan, 'Unite the family and divide the waste'. How did you come up with these ideas?
When we constantly think and work towards making something happen, ideas come and innovation takes place. Yes, these best practices have been introduced and invented by us and are being emulated in various states and municipal corporations to promote the spirit of Swachh Bharat. This initiative was also acknowledged and mentioned by the Union Minister of Urban Development Shri Hardeep Singh Puri in a national conclave recently held in Indore.
GHMC has taken up several campaigns and educative initiatives for people to curb the plastic use. What concrete steps in terms of imposing a ban of single-use-plastic have been taken?
GHMC has already sent proposal to the government on banning the single-use-plastic. In this connection, we are working on three point agenda – IEC (Information, Education and Communication, complete policy frame work and producing plastic alternates/substitutes by empowering women groups. The United Nations executive director on June 1, 2018 announced that GHMC is heading towards imposing a complete ban of single-use-plastic by 2022. Further, it has been estimated that in Hyderabad there are over 20 lakh families, who use five plastic covers (single-use) each to carry articles, vegetables, fruits, nonvegetarian products and other routine groceries. In order to beat this trend, we are encouraging and educating citizens to use plastic substitutes like jute and cloth bags, steel tiffin boxes, etc. We are encouraging Self-Help Groups (SHGs), entrepreneurs and plastic manufacturers to produce alternates for single-use plastics in adequate quantities.
Now that Hyderabad has attained 'Open Defecation Free Status' and bagged the National Award as India's best State Capital/ Union Territory in Solid Waste Management in Swachh Survekshan 2018, what is GHMC's further vision in solid waste management and cleanliness?
Our aim is to increase citizens' participation and ensure 100 percent segregation of waste at source and decentralised composting units. Talking about decentralisation, can you throw some light on decentralisation of GHMC as an organisation? The state government is decentralising organisations for better efficiency. GHMC has been been re-oganised into six zones and 30 circles. Further, the government's proposal to set up 10 zones and 50 circles is under process. This will bring in more efficiency in managing Hyderabad.
Also Read: 'Our Main Focus Is To Improve Quality of Education'
Can you tell us about the green campaign – Telangana Ku Haritha Haram initiative?
Telangana Ku Haritha Haram (TKHH) is a flagship programme of the Government of Telangana with the objective of raising the forest cover of Telangana to 33 percent of its topography. In urban areas it is being taken up as an initiative to enhance green cover. This project is more crucial for urban areas, as it encourages development of lung spaces which in turn improves livability of a place. On a single day on July 11, 2016, a record plantation of 29.19 saplings was done. The programme was a huge success as it registered participation of about 40,000 NGOs, volunteers, RWAs and involvement of 104 organisations, with planting of 193 types of plants in 4,173 locations.
In 2017-18, GHMC could plant around 76.91 lakh saplings across the city in municipal open plots, government institutions, parks and various roads as avenue plantations. Similarly, GHMC plans to achieve around 45 lakh plantations in 2018-2019. As on date, 32 nurseries are being maintained at various locations for the benefit of residents. Every effort is being made to involve all the stakeholders like school students, senior citizens, RWAs, NGOs, government institutions, corporate and public representatives, among others, with an objective to plant maximum saplings in every available space.