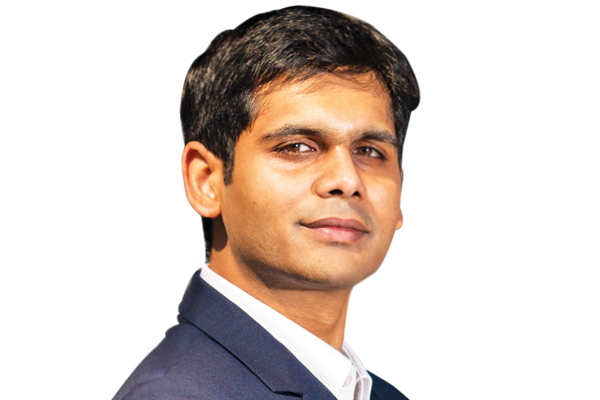 It is imperative to use stainless steel bridges and foot overbridges which have a much longer life and are noncorroding. This can also avoid huge destructions and economic loss, writes Abhyuday Jindal, Managing Director, Jindal Stainless Limited for Elets News Network (ENN).
Coastal areas are one of the harshest environments with high levels of airborne salts and high- speed winds which carry them to the interiors. India is bestowed with a huge coastline of approximately 7,500 km covering almost 13 States. This coastline is both a boon and a bane. While cities have thrived along this long coastline and are also the lifeline in these cities, they also have thrown up the huge problem related to rust. Rusting, as it is commonly known, is the by-product of a chemical process called corrosion. A red or orange coating forms on the surface of iron-based metals when they are exposed to air and moisture.
The process is further accelerated in the coastal regions when the moisture is loaded with heavy salts. As corrosion continues, it causes irreparable damage to the surface particularly large structures that are steel intensive. Corrosion has now been recognised as a universal problem causing losses to the tune of billions of dollars every year. The results of the studies have brought to the fore one astonishing fact — annually corrosion costs for a nation ranges from approximately 1 to 5 percent of the Gross National Product (GNP). India loses more than $40 billion a year — about 4 per cent of the size of the total economy — due to corrosion in infrastructure and other industries. This is especially worrying as many of our industrial hubs are located along the coast for proximity to the ports, exposing a very large percentage of Indian industries to the damaging effect of corrosion.
The outcome of many studies clearly shows that stainless steel is the preferred choice as it defies corrosion and abrasion of any nature. Various studies in India have shown that among the user industries, corrosion is maximum in the petrochemical industry followed by Oil and Gas, Energy, Shipping, Railways, Ports, etc. Not only are these industries situated in the coastal areas, it is also the hub for the industrial activity like exports and imports. The infrastructure which supports this activity is old and corrosion has already set in.
The recent Elphinstone Road bridge collapse in Mumbai resulted due to such unsafe structures. This is also because historically steel was used for making bridges. The use of stainless steel is a true innovation in this field. It is therefore imperative to use stainless steel bridges and foot over bridges which have a much longer life and are non-corroding. This can also avoid huge destructions and economic loss. ISSDA has estimated that more than 50 per cent of the 1.2 lakh railway bridges in the country are over 100 years old and need immediate attention to avoid another mishap. The use of stainless steel is the only solution to such problems. The longer life cycle of stainless steel makes it more attractive. Overall costing for the life cycle of stainless steel is significantly lower. Stainless steel is known for its inherent quality of strength, resistance against fractures, weldability and a very good corrosion resistance.
Since they are largely used by pedestrians, cyclists etc, it is made lightweight and can be fabricated to any design lending a signature to the city. Worldwide, the use of stainless steel in creating skywalks and pedestrian bridges are well documented like the bridge over the Sickla Canal in the south of Stockholm or the Helix bridge in Singapore which is totally made of stainless steel. There are several other such bridges in different countries and India cannot be left out of this especially since we have decided to create world-class Smart Cities which should become iconic lifelong. Along with the Smart cities, the Government of India also plans to build 25,000 km of roads as part of the Centre's ambitious Bharatmala project along India's borders, coastal areas, ports, religious and tourist places as well as over 100 district headquarters. It is expected to cover 44 economic corridors huge international exposure and we cannot afford to have any disruption of economic activity in this belt owing to a bridge collapse or a similar accident. It is critical to use products and find the solution with a longer life, better aesthetics and stainless steel definitely scores better than any other metal.
India has a long coastline which is straight and regular and does not offer sites for too many good harbours. This inherent infrastructure bottleneck is likely to be removed through the Sagarmala which is a port-led infrastructure development project which entails setting up of new mega ports, modernisation of India's existing ports and development of 14 Coastal Employment Zones (CEZs).
This would also include the enhancement of port connectivity via road, rail, multi-modal logistics parks, pipelines and waterways, etc. It is expected to result in boosting merchandise exports by $110 billion. This means huge concrete structures which will have to come up at the ports. The use of stainless steel reinforcement will prevent premature failure of the concrete structure in bridges, roads, or any other structure which will be exposed to the sea water. Predicting the possible increase in the usage of this product, the Government of India has also established a national standard for the same.
The use of stainless steel rebars will lead to durable bridges, roads, and buildings. The uses of stainless steel in construction and building are endless and innovations continue across the globe. However, in the Indian context, we need a corrosion management policy in order to leverage the substantial savings in corrosion-related costs through the use of stainless steel and other products. This can be achieved by creating awareness about corrosion, updating policy regulations, standards, and management practices and introducing stainless steel for best design practices in construction and mega infrastructure development projects with the mandatory use of stainless steel, especially in the coastal development projects.