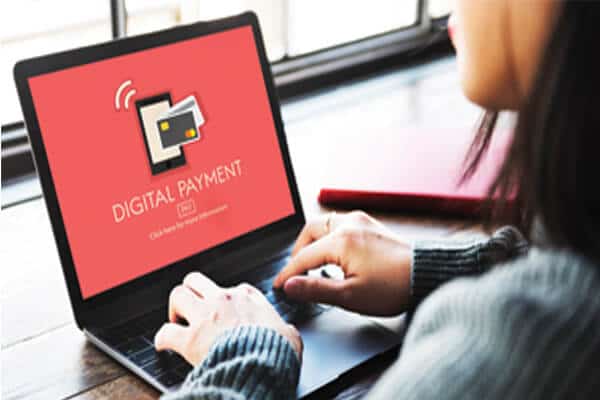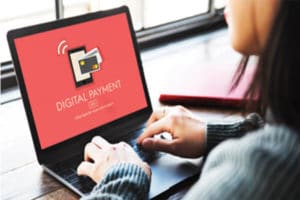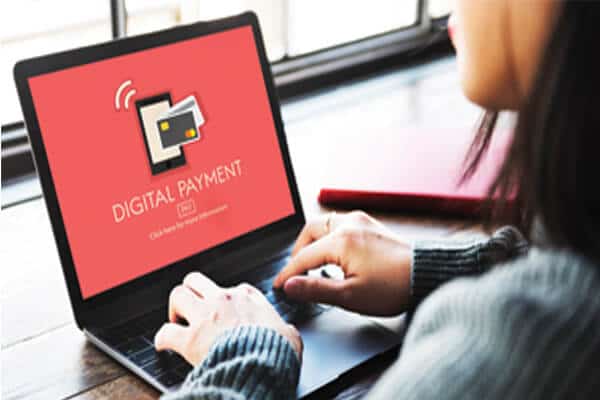 Making the City Beautiful future-ready for its citizens, Chandigarh Administration is making proactive efforts to make more and more services available online. It is the result of the Administration's concerted efforts to realise the goals underpinning Government of India's ambitious Digital India initiative that today Chandigarh is lokked upon as one of the most e-ready cities of India. Besides the Union Territory, the neighbouring States of Punjab and Haryana too are inching closer towards the dream of making India a cashless economy, says Priya Yadav of Elets News Network (ENN).
For a city of the future, that Chandigarh is hailed globally, going digital is a necessity. That the administration here is eyeing and vying for being the first city in the country to be "completely cashless" is a sign that citizens here are far more receptive of the concept than those in many other cities in India. The beauty of City Beautiful will no longer remain confined to its physical beauty but is slowly seeping into the very fibre of the society that is sure to make the city even more livable than it is now.
So, it is little wonder that Chandigarh tops the country in digital payments transactions on per capita basis. Chandigarh', which scores 18.5 transactions per person, is way ahead of all States and union territories. Andhra Pradesh is at second position with 7.9 transactions on per capita basis, while Maharashtra is at fourth position with a score of 3.7 and Haryana at number three with 5.5 score. This indicates how e-ready people in the city are and how proactive is the Chandigarh Administration in making services available online. The city is excelling in the Government of India's mission to develop India into a cashless economy. In 2017-18 Union Budget, the Government had announced a target of 2,500 crore digital transactions and for this DIGIDHAN Mission was set up.
In Electronic Transaction Aggregation and Analysis Layer (eTaal), Chandigarh is among top two Union Territories in August 2018 so far as e-Transaction Count is concerned. Not just that, City Beautiful ranks at the sixth position among all the States and union territories in terms of number of e-transactions per 1,000 people. From January 1 to August 26, 2018, e-transactions per 1,000 people were 2,912.52 with 30.6 lakh e-transactions done during this time for 48 e-services being offered. Andhra Pradesh tops with 2,7191.9 e-transactions per 1,000 people with a whooping 190 e- services being offered, way ahead of all the States followed closely by Telangana with 18,894 e-transactions per 1,000 people.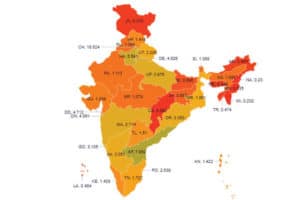 A deeper analysis of the e-transactions in Chandigarh during January 2018 to August 2018 shows that the maximum number of transactions, 13.4 lakh, have been for utility bill payments including water, electricity, telephone, etc. The second highest, 12.24 lakhs are for availing social benefits including repetitive government disbursements to citizens like social sector pensions, MGNREGA payment, Direct Benefit Transfer (DBT), scholarships, etc. A substantial part, 4.4 lakhs, is for statutory and non- Source: digipay.gov.in
THE FLIP SIDE On the flip side, even as Government is striving hard to make people go digital in payments, the instances of online cheating are rising. In Chandigarh, every day four cases of online fraud are reported to the Cyber Cell of Chandigarh Police. Hundreds of complaints pertain to misuse of credit and debit card by asking PIN details. Interestingly, the Cyber Cell had announced that if anyone reported online fraud within 24 hours the victim's stolen money will be refunded by the Cyber Cell. Last year, the Cell refunded money to the tune of Rs 1.2 crores. statutory services like payment of taxes, certificates, DBT, etc.
Government of India's Ministry of IT and Electronics is keeping tabs on all the States and how effectively they are implementing the Digital India mandate, an ambitious plan of the Government. Digital India – a campaign launched by the Government of India to ensure that citizens have government services available electronically – works towards improving online infrastructure, increasing internet connectivity and make the country digitally empowered in the field of technology.
While the Union Government's initiative envisages connecting rural areas with high speed internet networks, the plan is to develop stable and secure digital infrastructure, impart digital literacy to the entire population and also deliver all government services digitally. In order to achieve these targets all the States and Union Territories are being mapped and followed extensively.
"We want to develop Chandigarh into a global IT hub. If anybody thinks about IT in India, one should think of Chandigarh. So far, we have already an IT park in Chandigarh and we are into the process of developing it further. In order to build a very enabling ecosystem for IT industry to flourish in the city, we are actively tying up with various academic institutions, private institutions and e-government partners. We are working towards easing interactions and reducing human interface for the citizens of Chandigarh," says Arjun Sharma, Director, IT, Chandigarh. It is not just that mode of payment is getting digital, more and more services are being added by the Chandigarh Administration.
This May, a decision was taken to make admissions for Class XI online. The Education Department of the UT is going to conduct online admissions for Class XI from the academic session of 2018-19. It will benefit thousands of students seeking admission to government schools here. There are 14,000 seats in four streams of Class XI. Chandigarh Administration in May also started an online admission system for all 11 colleges in the city. From buying prospectus to final allocation of seats in the colleges, the entire process has been digitised. With this, the Chandigarh Administration has done away completely with offline submission of admission forms.
In December last year, Chandigarh Administration had launched Smart City Card. It is a personalised card with the photograph and other details of the user which has been launched by the UT administration in collaboration with the Bank of India. It can be used to make payments for various government and commercial utilities besides as a valid identity proof. The card can be used to make various payments like power, water bills, taxes and challans, retail merchants, e-mandi, rent collection, liquor shops, CTU bus tickets and fuel stations.

In the neighbouring State of Punjab, people's lives are also being made smoother with new digital initiatives being taken by the government and PSUs. Recently, Bharat BillPay, the one stop bill payment ecosystem launched by National Payments Corporation of India (NPCI) has on-boarded Punjab State Power Corporation Limited (PSPCL) through Paytm Payments Bank to empower 90 lakh consumers for easy bill payment. Currently, Bharat BillPay has enabled 125 billers out of which 95 billers are living across India. Punjab's Power Minister Gurpreet Singh Kangar said, "We are happy to note that consumers of Punjab State would be benefited with ease of bill payment service via Bharat BillPay. This gives power and control to the consumer to pay bills of PSPCL or any bill across India via their preferred app/website enabled on Bharat BillPay at one location. This will also facilitate the digital India initiative as consumers will have access to all digital channels to make their payments"
According to Baldev Singh Sran, Chairman-cum-Managing Director, PSPCL, Punjab consumers are allowed to make payment of electricity bills by using Internet Banking, various credit cards, debit cards, Rupay Card, cash cards/mobile wallets through payment gateways of Billdesk, PayU and direct integration via Paytm and BBPS (NPCI, GOI). Facility of RTGS/NEFT payments through SBI is also made available to PSPCL consumers. "To promote digital payments, PSPCL consumers are getting incentives from Paytm and other mobile apps available on BBPS like PhonePe, etc in the shape of cash back on electricity bill payments and other sales promotion offers as made available by these Apps from time to time. These apps are providing free of charges service of bill payments to PSPCL consumers," he added.