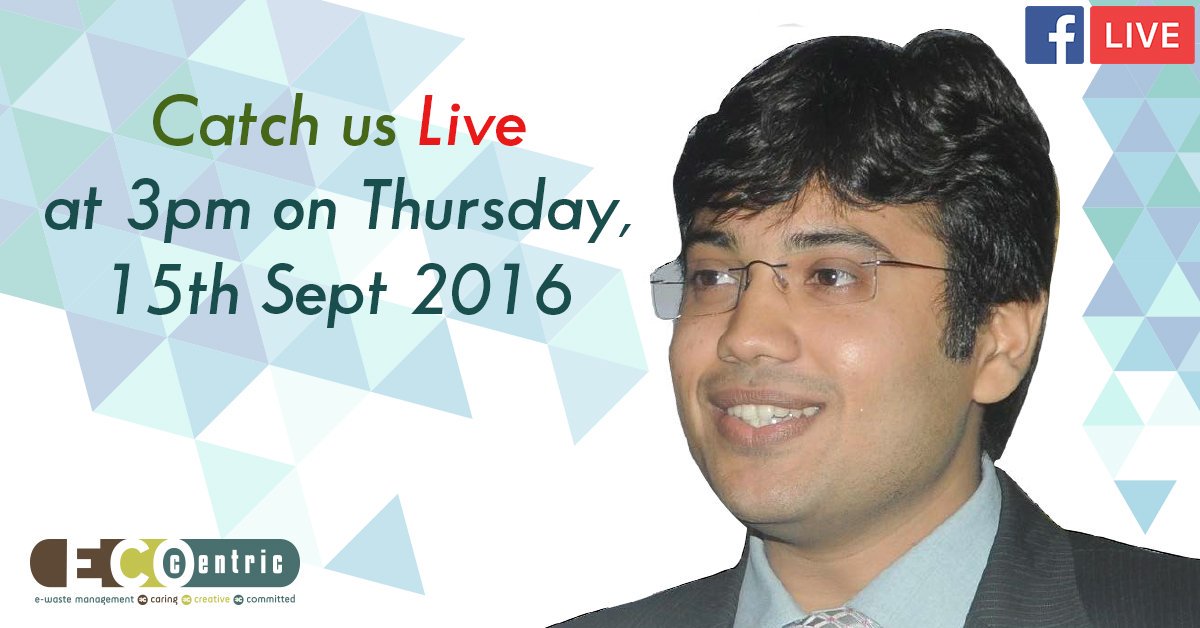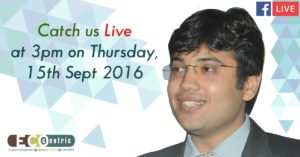 India needs hi-tech process to recycle the electronic waste in an eco-friendly manner. Mumbai based EcoCentric is one such company which is redefining the electronic waste recycling, says Karan Thakkar, Founder of EcoCentric Management Private Limited in conversation with Harshal Desai of Elets News Network (ENN). Excerpts:
What was the idea behind establishing EcoCentric?
I was working with KPMG company after completing my graduation. My role over there was to advise companies on risk and strategy. I was fortunate enough to take part in board meetings of big corporates and help them formulate and execute plans. Since I was working with metals and mining division of the company, I got opportunities to visit some of the biggest mines across the world. While working with these companies, I understood that the mining operations harm the environment in a big way. I also understood that we need a mechanism to replenish the entire system. Otherwise, we would face dire consequences. It was wonderful working with KPMG, but since I wanted to start my own establishment, I quit the job and started my own venture in the year 2011. The number of electronic products that we use on day-to-day basis is increasing every day. Electronics is also one of the area which consumes significant amount of metals and other resources. I thought that if I started my own organisation, I would be able to do justice to the environment. I wanted to start a business that had a positive impact on environment.
What is the relevance of such a business model in India?
India has a good recycling model. You will find number of scrap dealers who collect the electronic waste. However, their processing method is an issue. Electronics is nothing but a composition of precious metal, heavy metal, plastic and glass. Now scrap dealers would extract useful metals, repair few products and dump the material which can't be used further. It causes harm to the environment. We actually need technologies to process the electronic waste in eco-friendly manner. We started a 1,200 metric tonne plant at Khopoli, Maharashtra in 2012. The plant has a capacity to process 2,500 metric tonnes of waste. We are now in the process of setting up a 10,000 metric tonnes plant at the same location.
What is the process of recycling the electronic waste?
We are a pan India company. We collect electronic waste from large corporations, bring the waste to the plant and recycle it in an eco-friendly manner. We have also executed several campaigns and drives to collect the waste. In January 2011, e-wa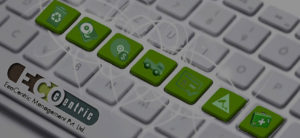 ste codes were introduced by the Indian government. These codes have made the entire activity of sustainable recycling mandatory. Now all the big corporations are bound to give their e-waste to a registered agency for recycling and processing. We are not only registered, but also got awarded for our business by the central government. Another interesting element is that we also destruct data from the waste which ensures data privacy to our customers. We have started #IAMEcoCentric Campaign in collaboration with Café Coffee Day (CCD).
E-waste bins are installed at 10 CCD outlets across the city. Individuals can get rid of their e-waste by dropping it in the bin. Further, we also conduct lectures and campaigns to spread the awareness. We at EcoCentric want to empanel every citizen who is sensitive and responsible towards ecological enhancement. With this association with Cafe Coffee Day, we wish to trigger the youth's participation in the environmental cause. We are here to bring the 'Waste Revolution' in the country.
Is the technology used in your plant capable of removing hazardous substances?
Yes. Our technology is capable of removing the hazardous substances and process the waste. We believe this is the most important element of our business. We are glad to say that we can process 99% of the e-waste. We have also tied up with a Japanese group for technology transfer.
What are the challenges hampering the process of e-waste management in India?

Awareness is the biggest issue. People do not actually understand that when they throw or discard any electronic item, how dangerous it can be for the environment. Infrastructure is another issue. We need good infrastructure to cater to the requirement of waste management. We need to segregate the waste efficiently. We need strong legislation and monitoring to curb pollution caused due to electronic products. There are few countries where governments are forcing manufacturers to use sustainable products in electronic products. Few laptop manufactures have indeed already started bamboo and other natural products in their equipment.
What are your plans for the future?
Waste Management is still at a nascent stage and there is much more to be done. We started our operations at a right time. Out of the two million tonnes e-waste generated in India, only 5% is recycled formally. We are already dealing with big corporates. We are now spreading our reach across India. We plan to spread our business across top 10 cities in the country. We have closed first round of funding two months back and we have some great partners on board. We are planning to boost our presence in different cities so that we can process individual electronic waste as well. We will be using the raised amount majorly to increase capacity and expand our reach pan-India.