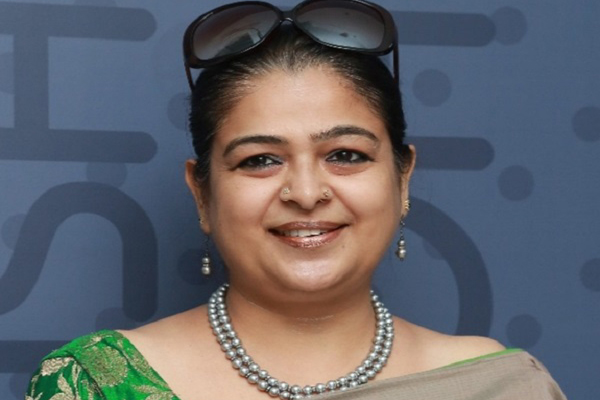 Rajasthan State Industrial Development and Investment Corporation Ltd is playing a crucial role in promoting Rajasthan as an investment destination. Armed with a policy framework for facilitating and funding start-ups, the corporation plans to emerge as an active player in fostering incubators and start-up culture across the state, says Mugdha Sinha, Managing Director, RIICO, in an interview with Kartik Sharma and Harshal Y Desai of Elets News Network (ENN).
Would you please enlighten us on Rajasthan State Industrial Development and Investment Corporation Ltd's operations in the state?
RIICO works as a catalyst to facilitate industrial development in Rajasthan. We plan and develop industrial areas with allied infrastruc ture; provide land to industries and investors through acquisition or allotment for setting up units; and serve as one-stop shop for their infrastructure and financial needs. Services provided by RIICO to investors and entrepreneurs include site selection, acquisition and allotment of land, and financial assistance to MSMEs and large scale projects. We also promote Rajasthan as an investment destination and are instrumental in the state's growth story. RIICO has so far developed 338 Industrial areas by acquiring around 82,000 acres of land. We have a land bank of over 8,600 hectares and we are continuously encouraging industry/investment in the state. We also promote start-ups.
RIICO has planned development of 10,000 hectares of land for investors. How will this move benefit investors?
Please elaborate. Acquisition of private land is a major challenge after the promulgation of Land Acquisition Act in 2013. RIICO is constantly scouting for vacant, unencumbered and unused large chunks of government land that can be gainfully utilised for industrialisation. We are currently working on enhancing our existing land bank of approximately 8,600 hectares. Investors from across India and abroad need ready land available at competitive rates. Land being a scarce resource, RIICO provides ready-made solutions and has a streamlined procedure for procurement and allotment of land for industries.
We are keen to know about your initiative to promote start-ups in Rajasthan. Please elaborate.
Rajasthan is among the few states that has pioneered a policy framework for facilitating and funding start-ups. Our start-up policy was launched in 2015 with the objective of fostering incubators and start-ups across Rajasthan. RIICO has also have set up an incubator centre called 'Start-Up Oasis' for mentoring start-ups in Rajasthan in collaboration with Centre for Innovation Incubation and Entrepreneurship (CIIE), which is an off-shoot of IIM Ahmedabad. The Start-Up Oasis comprises faculty, alumni and students of IIMA; mentors and service providers from the industry spanning a variety of functional areas, sectoral domains and geographies. It provides co-working space to potential startups; mentors them in crystallising ideas and in getting angel funding. Regular interface of start-up entrepreneurs is held with mentors and angel investors across Rajasthan through start-up conferences. We are committed to help disruptive innovations and aspiring entrepreneurs succeed commercially.
Also Read: Greetings from Thailand for 'Davos of the East'
What are your start-up policy goals?
There are five key targets, to be achieved over the period of five years, which we would like to highlight. We aim to establish 50 Incubators or Incubator-like organisations in the state. So far, CIIE has executed MoUs with seven government engineering colleges in Ajmer,
We aim to establish 50 Incubators or Incubator-like organisations in the state. So far, CIIE has executed MoUs with seven government engineering colleges in Ajmer, Bharatpur, Jaipur, Udaipur, Jodhpur, Bikaner and Jhalawar to help set-up and operate incubation centres. These centres are expected to get operationalised by March, 2017. Jaipur has three incubation centres and co-working spaces that operate in the private sector – Phi Space, Think Space and Wired Hub – while Udaipur has one co-working space by the name, Magic Space.
Similarly, the government is also planning to support and incubate 500 innovative startups. We have already incubated 95 start-ups by Startup Oasis. Rajasthan Angel Investors Network (RAIN) has funded seven start-ups till date.
Over the next five years, 100,000 sq ft of incubation space is to be developed and facilitated. Startup Oasis Incubation Centre has a total of 20,000 sq ft available for incubation activities. Around 15,000 sq ft of space is available with the seven government engineering colleges where incubation centres are being set-up in collaboration with CIIE initiatives. Around 8,000 sq ft of incubation space is made available by incubation centres and co-working spaces in the private sectors in Rajasthan.
We aim to establish 50 Incubators or Incubator-like organisations. So far, CIIE has executed MoUs with seven government engineering colleges in Ajmer, Bharatpur, Jaipur, Udaipur, Jodhpur, Bikaner and Jhalawar
Mobilising angel and venture capital of Rs 500 crore for start-ups; organising one major startup fest at Jaipur and two mini startup fests at locations other than Jaipur; and developing an innovation and problem solving culture across the state are some of the future plans which we would like to accomplish in the next five years.
Rajasthan is trying to make a mark in the bio-tech sector. Would you brief us on how the government is facilitating industrial exploitation of the sector?
The nodal agency for propagating biotechnology in Rajasthan is the Department of Science and Technology. However, RIICO has also developed a small industrial zone dedicated to bio-technology units in Sitapura, Jaipur and we have about 10 bio-technology firms in RIICO industrial areas. We intend to continue to promote this sector.
What are your plans to promote renewal energy in Rajasthan? How do you evaluate the overall scope for development of renewable energy in the state? 
Promotion of renewal energy may not directly fall under the ambit of RIICO as the nodal agency for this sector is the Rajasthan Renewable Energy Corporation under the Department of Energy. However, we welcome industries that invest in solar projects or want to set up solar power plants. We ourselves are going solar by way of installing roof top solar systems across all our unit offices and eventually we aim at taking this to the industrial areas to promote eco-friendly industrial areas.
What are the major challenges RIICO faces while implementing its plans? How difficult the issue of land acquisition is?
Our first main challenge in industrialisation of Rajasthan is shortage of water resources. Most blocks in Rajasthan fall under dark zone with depleted ground water levels where water intensive units are generally not encouraged. Rajasthan as a land-locked state has a limitation with regard to access to sea-ports, which we hope to overcome through the dedicated freight corridors passing through the state and likely to be functional in next two-three years and by way of promoting logistics hubs.
Of late, acquisition of private land has been a challenge. There is a need to promote environment- friendly industrial areas and pursue industrial development that is in consonance with environmental issues.
What are your major plans? Which are the other sectors, you are planning to strengthen further?
We are committed to providing conducive eco-space for environment friendly industrial development focused on skilling our human resource and providing affordable housing to them. With land getting scarce across India, Rajasthan as the largest state of India is in a unique position to fill the gap, since we already have a robust land bank.
We plan to strengthen focus on sectors like ESDM (Electronics System Design & Manufacturing) primarily because they do not need water and are major employment generators. Also, we plan to continue to focus heavily on the Auto sector which requires less water and has a major multiplier effect on the economy of the state; it brings an entire eco-system of ancillary units with it and has huge employment potential. Rajasthan has abundant resources for the Ceramic sector and this sector shall continue to be a thrust area; apart from stones, textiles, apparels and handicraft including in the MSME & Agro sectors. Providing sector wise impetus to the industry of Rajasthan are challenges that require both incremental and revolutionary leap forward.
Also Read:  Rajasthan Govt Making Small Enterprises Yield Bigger Results
Would you like to share any other initiatives with us? 
RIICO has several finance schemes for industries, including term loans for procurement of land, project term loans, working capital financing, equipment financing, loan schemes for young and first generation entrepreneurs besides several sector specific schemes for electronics, hotels, hospitals, etc.
We are also focusing on horizontal and vertical cluster development to improve economies of the sector. We have created a ceramic cluster at Ghiloth, another one is coming up in Sathana, Ajmer and Bhilwara. We also have several electronic clusters and also an auto cluster besides country specific cluster dedicated to investment from Japanese companies.