Participating at the Vibrant Gujarat Global Summit 2019 as a Partner Country for the first time, Thailand is looking forward to further explore the existing natural synergy between the two countries to realise the potential opportunities arising from India's economic rise. H.E. Chutintorn Gongsakdi, Ambassador of Thailand to India, expressses his thoughts on the current business and investment climate in India with special emphasis on contributions made by Gujarat.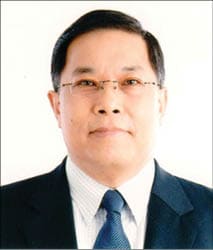 As representative of the Royal Thai Government, I eagerly look forward to being a part of the success of the 9th Vibrant Gujarat Global Summit 2019. Indeed, the initiative of Prime Minister Shri Narendra Modi to initiate the Vibrant Gujarat Global Summit is farsighted and its continued success has turned Gujarat into the "Davos of the East".
All of us in Team Thailand are overjoyed that after persistent efforts, including those of our predecessors and Indian counterparts, Thailand is participating at the Vibrant Gujarat Global Summit 2019 as a Partner Country for the first time. Her Excellency Miss Chutima Bunyapraphasara, Deputy Minister of Commerce of Thailand, also known as "Miss India" for her advocacy of closer economic relations between our two countries, is most appropriately leading the Thai delegation. Indeed, this marks a milestone in the economic relations between us.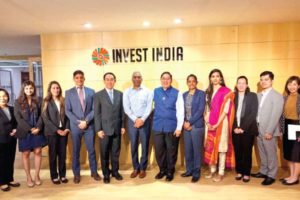 Gujarat and India on one hand, and Thailand and the ASEAN Community on the other hand, both recognize well each other's potential and the shared stake in each other's immediate, mid-term & long-term futures. As Ambassador, I have the distinct pleasure of seeing our economic relations grow-with Thailand currently having 29 businesses registered in India, 3 of which are successfully investing in Gujarat. Vee Rubber India Pvt. Ltd. and Srithai Superware Manufacturing Pvt. Ltd. started their businesses in Gujarat in 2015, while Tong Garden Food Marketing (I) Pvt. Ltd. expanded from Maharashtra to Gujarat only last year.
Also Read: Welcome to Dholera — Future is here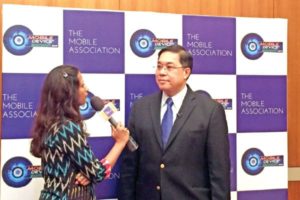 From the Indian side, Indorama, Aditya Birla, Tata, Ranbaxy, Dabur, Lupin and NIIT are among the major Indian companies already doing business in Thailand, reflecting diverse sectors of interest. Though growth in bilateral investment values is satisfactory, there is much more potential to come from India's economic rise, the ASEAN Economic Community's further consolidation, and the closer integration of India and the ASEAN Community. In this context, I need to mention the Eastern Economic Corridor initiative (www.eeco.or.th) in Thailand.
I must single out the unmatched progress of India in Ease of Doing Business. This is a key turning point that makes India that much friendlier for foreign investors. In this context, the State of Gujarat has also become one of the foremost investment destinations in India. The excellent advocacy and support provided by iNDEXTb has played a key role in support of the investment relationship between Gujarat and Thailand.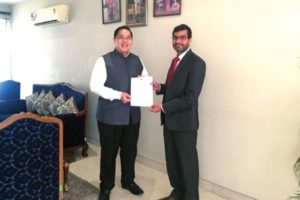 In concluding, may I congratulate the Government of Gujarat on organizing the Vibrant Gujarat Global Summit. The Royal Thai Government stands ready to support all Thai businesses, ranging from multinationals to MSMEs, to make the right decision to come to India, and to support all Thai businesses in India towards their successful business ventures. The Royal Thai Embassy in New Delhi has always stressed to all Thai stakeholders the nature and reality of the "New India", that is, political stability, continuity of reforms and economic growth, as well as the rise in standards of living and purchasing power in India. My staff and I will continue to work to ensure growth of Thai Investment in Gujarat and India year-on-year. Of course, we warmly welcome Indian investors to Thailand and the ASEAN Community.
Indeed, a prosperous and inclusive future is within all our reaches. Thank you and it has been a real privilege to serve in India. Jai Hind. Jai Bharat.
Follow and connect with us on Facebook, Twitter, LinkedIn, Elets video