Coal plays a dominant role in India to meet the energy demand. Whereas globally coal meets around 30% of total primary energy needs, in India it has a share of over 55% and accounts for around 70% of the country's total electricity generation, says BR Reddy, Chief Managing Director, South Eastern Coal Limited, in an interview with Shivani Tyagi of Elets News Network (ENN). Excerpts:
Please give us an overview of South Eastern Coalfields Limited (SECL).
SECL, a Mini Ratna Public Sector Undertaking (PSU), is one of the eight subsidiaries of the State-owned holding company Coal India Limited (CIL). SECL is the largest coal producing company of India, which has produced 137.93 million tonnes of coal in 2015-16, accounting of over 25.60% of total coal production of India.
SECL is operating 86 mines (63 underground, 22 Open Cast and 1 mixed) which are spread over two States of Chhattisgarh and Madhya Pradesh (MP), with 52 mines situated in Chhattisgarh and 34 mines in Madhya Pradesh. The company also operates a coal carbonisation plant, namely Dankuni Coal Complex (DCC), at Dankuni in West Bengal on lease basis from CIL. There are also two subsidiary companies of SECL, namely Chhattisgarh East Railway Limited (CERL) and Chhattisgarh East-West Railway Limited (CEWRL) with 64% equity shareholding of SECL, 26% of IRCON and 10% of Chhattisgarh State Industrial Development Corporation Limited (CSIDCL).
Like earlier years, SECL has delivered an excellent all round sustained performance during the financial year (FY) 2015-16.
With coal production of 137.93 million tonnes, the company has registered a growth of 7.52% over the last year. Similarly, it has recorded a highest ever coal dispatch of 138.73 million tones, registering a growth of around 12.60% over previous year.
SECL also achieved a record Over Burden (OB) removal of 175.37 million cubic meter, registering a growth of 10.80% over last year. Overall Output per Manshift (OMS) of the company has also registered a growth of around 7.6% over the last year.
SECL has achieved highest ever Gross Sale Value of `24,900.03 crore in 2015-16. Our company is earning profit since its inception and the Profit Before Tax (PBT) of SECL in 2015-16 was `5,173.46 crore.
In the current FY 2016-17, SECL has been given the target of 149.67 million tonnes of coal production and coal offtake and 220 Million Cubic Meters (MCuM) of OB removal. At the end of the third quarter of this financial year, coal production, offtake and OB removal of SECL are 97.52 million tonnes, 99.19 million tonnes and 129.77 Million Cubic Meters (MCuM)respectively and have registered a growth of 1.4% in coal production and 3.36% in OB removal.
How technology is being leveraged in your organisation to bring about transparency and accountability?
In SECL, wide usage of IT initiatives are being adopted to bring transparency and accountability in the company.
As per the directive of CIL and Ministry of Coal (MOC), SECL is in the process of spreading the access to coal-net system from headquarters (HQ) to all the areas so that, all day-to-day work could be effectively accomplished in online mode through computers.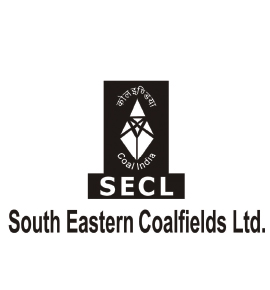 Coal India Ltd. has also constituted a task force to explore and suggest ways and means to adopt a latest state of the art Enterprise Resource Planning (ERP) system for the entire organisation covering activities from production to dispatch, recruitment to induction, training, deployment and performance monitoring of human resource.
The new ERP system, when implemented, will ensure efficient and effective utilisation of man, machine, money, material and information/statistics, in days to come.
SECL has procured and provided ample number of Aadhaar- based biometric attendance system at Headquarters (HQ) and other areas. This will help to improve the availability of employees at their respective place of duty.
GPS (Global Positioning System) based vehicle tracking system have been installed in all coal transport vehicles running in mines and sidings.
GPS-based Vehicle Tracking system (VTS) continuously tracks the movement of coal transport vehicle and also reflects its position on the geographical map. In the event of any deviation from geo-fenced route the deviation is recorded by the system. Initially it is reported to monitoring desk/control room, which after observing the deviation, splits the message and in no time the ground team assigned with the responsibility to physically monitor the movement reaches at site for necessary action in the matter.
CCTV cameras and Radio-Frequency Identification (RFID) boom barriers at all entry and exit points of mines have been installed to deter any attempt of unauthorised access of vehicles in the mines.
SECL has already carried out digitisation of land records in respect of land acquired for mining. Similarly other office records are also being digitised and hosted in a central server to ensure correctness, longevity and ease of access to such vital data in future. In consultation with National Informatics Centre (NIC) and with the guidance of Central Mine Planning and Design Institute Limited (CMPDIL), all office records and day-to-day functioning is being transformed into e-office platform shortly.
How SECL as a PSU is helping in driving country's economic growth?
Coal plays a dominant role in meeting the energy demand in India. Globally coal meets around 30% of total primary energy needs in India, it has a share of over 55% and accounts for around 70% of the India's total electricity generation. Performance of the coal sector is of utmost importance to the country's economy. It plays a critical role in the value chains of all major industrial segments, namely electricity, steel, cement, etc. The major challenge is demand satisfaction of power sector of the country, which is predominantly Coalfired/ Thermal Power and depends on coal.
SECL has already carried out digitisation of land records in respect of land acquired for mining.
SECL being the largest coal producing company of India which accounts for over 21% of total coal production of the country, is playing a vital role in driving country's economic growth.
SECL along with other subsidiaries of the state owned CIL is gearing up to meet the challenge of making India a thermal coal import free nation by producing 1 billion tonnes of coal per annum by 2020. In line with the mission 1 billion tonne coal production, SECL has planned a roadmap to produce 239.6 million tonnes coal by 2020.
Achievement of such a coal production target will help in realising the key government policy initiatives including 'Make in India' campaign to promote manufacturing and the '24×7 Power for All' drive for round the clock electricity supply, which would in turn give further thrust to India's economic growth.
What is your vision for SECL?
SECL has to produce 239.60 million tonnes of coal in 2019-20, as per mission-1 billion tonne plan of CIL. To evacuate this quantity of coal, target dispatch through rail mode has to be increased from 55.48 million tonnes in 16-17 to 140.59 million tonnes in 2019-20.
This quantum jump in coal production/ dispatch will mainly arise from Raigarh and Korba Coalfields through commissioning of new projects and implementation of expansion projects.
Accordingly, evacuation of coal from the mines of these coalfields and environment friendly transportation to consumption units will become a major challenge.
Accordingly, two rail corridors namely East Corridors in Raigarh coalfields and East-West corridors in Korba coalfields are under implementation through joint venture projects viz. Chhattisgarh East Railway Limited (CERL) and Chhattisgarh East-West Railways limited (CEWRL), involving JV Partners IRCON International Limited and Chhattisgarh State Industrial Development Corporation (CSIDC) representing government of Chhattisgarh.
Our priority is also to sweep away arcane rules, simplify procedures and adopt policies which facilitate ease of doing business with SECL. We are committed to adopt environment friendly mining technologies and strict observance of environment management plan in the mines so that we can protect our precious environment and achieve sustainable development.
SECL through increasing coal production and achieving performance excellence in all front want to become a driving force to Indian Economy in meeting the burgeoning energy demand of the country and cater service to the nation & its people amplifying prosperity, development and growth for all.
Follow and connect with us on Facebook, Twitter, LinkedIn, Elets video