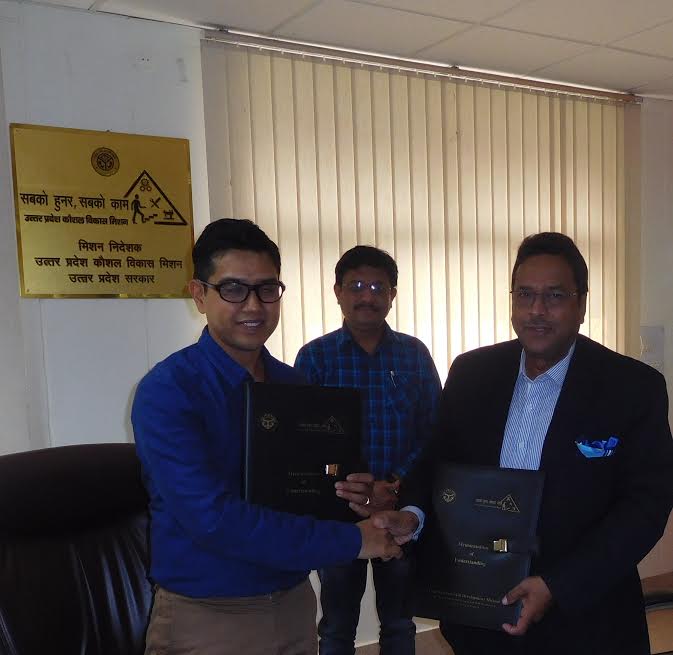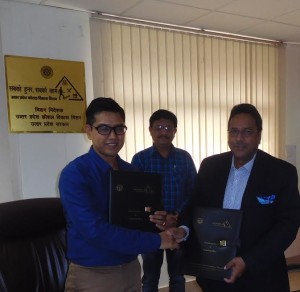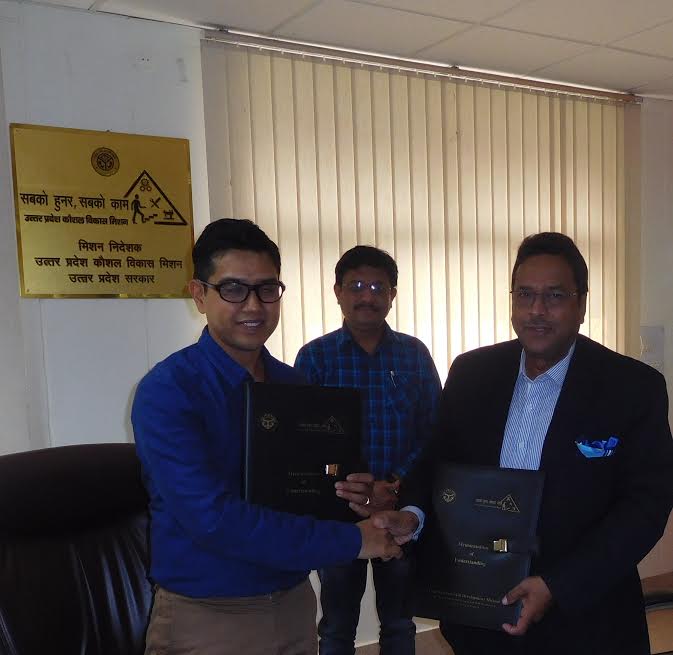 The Uttar Pradesh Skill Development Mission (UPSDM) and Apparel Training and Design Centre (ATDC) has signed a memorandum of understanding (MoU) to meet the requirement of skilled youth in IT and fashion related sectors.
The MoU was signed between Rajesh Kumar, IAS, Mission Director, UPSDM and Darlie Koshy, DG and CEO, ATDC, in Lucknow.
It aims to close the accelerating gap between skilled manpower requirements and availability in the apparel industry.
To enhance the growth of the skill sector, UPSDM is offering 24 courses through which 8,000 unemployed youth will attain skill based employment.
"UPSDM today signed a MoU with ATDC under which the institution will provide youth training in apparel design and 80 per cent of the young people in it will be provided employment.
To provide skill training and employment opportunities to the youth, 17 Flexi MoU's have been signed," Kumar said.
ATDC also plans to upgrade its Lucknow centre to an 'ATDC Hub', which can train around 600 candidates per annum in short-term as well as long-term skill development courses in near future.
UPSDM is an integrated mission which combines the efforts of various state departments in achieving skill development targets for the state.
ATDC has emerged as India's largest vocational training network for the apparel sector with over 200 ATDCs including 65 ATDC vocational institutes and over 135 ATDC-SMART Centres and Skill Camps present in major apparel clusters spread across 23 states including two centres in Northeast.