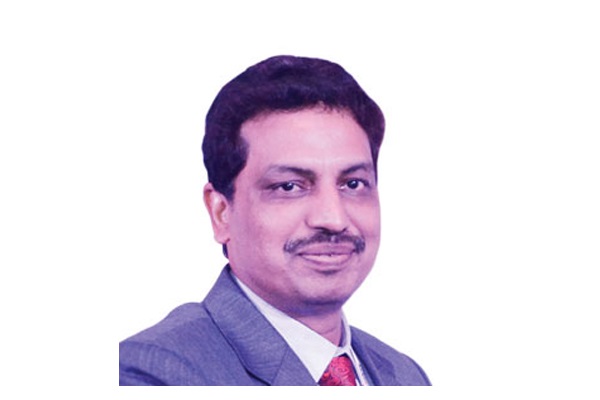 Ajoy Kumar Singh, Secretary, Department of Higher, Technical Education & Skill Development shares state government's plans to improve the technical and higher education scenario of Jharkhand. In conversation with Harshal Yashwant Desai & Gautam Debroy of Elets News Networks (ENN)
The Government of Jharkhand has taken several initiatives in the areas of skill development and higher & technical education. Will you please elaborate on this – especially the challenges?
The major challenge for the state, at this moment, is the access to higher and technical education. Against the national average of 23 Gross Enrolment Ratio (GER), we have only 13 GER in the state. In terms of deficit of number of colleges in higher education, we have college population index of 8 viz-a- viz national average of 26. So, in order to match the national average, we require 692 national colleges. Similarly, we require 80 polytechnic colleges and 26 engineering colleges to match the national average. It clearly indicates that there is a large deficit of national colleges in the state and in order to address this crucial issue, the government has planned to construct and open about 100 new engineering, degree and polytechnic colleges in near future. We are also encouraging private institutions as government alone can't fulfill this gap. So, we have notified model guidelines for setting private universities. Due to our effort, recently three new universities namely, Amity, Pragya and ISEC have opened their academic session this year. So, in the last 7 – 8 months, we have open three new private universities. We have also open Raksha Shakti University which is a government institution. We are also trying to increase the access of higher education by running second shift in several colleges.
Technology is a greatest enabler. It provides e-learning platform in higher and technical education. We have taken initiative T of making all our campuses Wi-Fi enabled
What about the quality of education? What are the new changes the government will be bringing about in near future?
Technology is a greatest enabler. It provides e-learning platform in higher and technical education. We have taken initiative of making all our campuses Wi-Fi enabled. The project has already been initiated by the department of higher education and skill development. In the first phase, we are going to enable about 5 varsity and 30 colleges in the state. We are also planning to upload video and audio lectures on websites. Further, we are also in the process of building e-library There is a huge gap between industry requirements and what we are teaching in colleges. Students who have passed are not getting jobs. In order to address this issue, we are changing the course curriculum. We have instructed varsities to change the curriculum so that we can bridge the gap between industry and academic. We are also encouraging tie-ups between universities and industries.
OPPORTUNITIES IN JHARKHAND FOR TECHNICAL EDUCATION
Opening and Management of New Engineering / Polytechnic colleges on PPP mode
Industry – Academia tie-up
MOUs to develop COEs and t-SDIs for Skill Development / Improving Quality in Technical Education
State has received proposals from Siemens, PTC, Samsung to setup COEs
State to provide grant to existing Private engineering colleges to improve infrastructure
We have already signed MoU with Cisco, Oracle and Tata and we are soon going to sign MoU with Siemens. These companies will be bringing new software, technology and solutions to provide better education to our students. It will enable students to get immediate jobs for the students. We are also incorporating skill development certificate courses in our colleges for all. These courses will get integrated in our education systems so that students studying in regular courses can get relevant handson experience to help them while working in industry.
The role of private institutions is certainly important. What the incentive the government is offering to these institutions?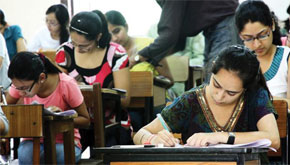 We will be offering the land to such institutions on the government cost. For engineering and polytechnic colleges, government will construct the infrastructure and hand them over to private players to run the colleges.
There are plans for some other incentives for private institutions – these will be revealed in due time. Education and skill development is a major thrust area and it is certainly the major focus area for the government. Through our road shows, we have received several proposals – from big corporate sector to improve the education level in the state. As mentioned earlier, we have already signed MoU with private technology players.
OPPORTUNITIES IN JHARKHAND FOR HIGHER EDUCATION
Opening New Private Universities as per notified guidelines (recent ones – Amity, AISECT and Pragyan
Industry – Academia tie-up: COE Incubation centres
State has initiated enabling Wi-Fi campuses for college/ institutions
Partnering with state govt. for skill courses in colleges
Establishing campuses of Foreign universities/technical institutions
Will you also comment on foreign investment in education in Jharkhand?
We know some local players are planning to bring foreign investment in education and skill development areas, but nothing concrete has come to us so far.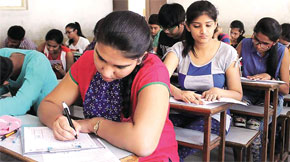 What are the major challenges for improving higher and technical education in the state?
Access, Equity and Excellence – are the three major features for higher and technical education. However, for us – at this point – the greatest challenge is to increase the GER. It is 13 and we need to take it to 32 by 2022. Further, improving the employability is another area which needs to be focused on. We need to produce students which can directly be deployed by the industries.
"Exciting news! Elets eGov is now on WhatsApp Channels 🚀 Subscribe today by clicking the link and stay updated with the latest insights!"
Click here!