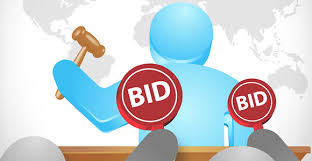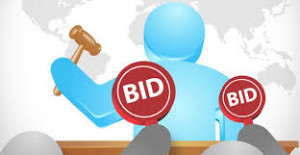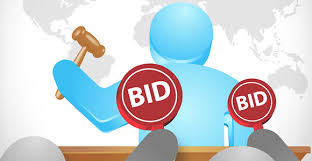 Chandigarh, September 10–With a view to promoting innovative ideas and bringing in financial sustainability, the Haryana Government has notified guidelines for execution of projects or public procurement of development works under the Swiss Challenge Method as envisaged in the Enterprises Promotion Policy-2015.
A State Level Empowered Committee (SLEC) would be constituted under the chairmanship of the Chief Secretary for granting approvals to projects under this method, subject to final approval by the state Cabinet.
Stating this here today, Principal Secretary, Industries, Mr. Devender Singh, said that the Swiss Challenge Method was a bidding process which helped private sector initiative in spotting projects of public need.
Under this method, a suo motto proposal or offer could be made by the original proponent to the government best in terms of cost and time effectiveness as a result of his own approach, or, on the demand of the government, to perform a certain task, as this method also helps in spotting an unidentified need and providing solution for the same.
Singh said that the proposal submitted under the Swiss Challenge Method would be examined and an opportunity given to third parties to make better offers for the project by way of international competitive bidding for fetching maximum price. The original proponent thereupon has the right to counter match any superior offer given by third party. This method stipulates steps for examination and approval of the proposal, flotation of bids, opportunity to third parties to match the offers and award of contract.
The policy has been notified to give a fillip to industrial growth and improve the level of infrastructure in the state by development of iconic projects. This method ensures price discovery in a transparent manner.
One of the advantages of the process is that it ensures certainty of success as one willing partner is available from the beginning in the form of project proponent besides time and cost saving of government agencies on pre-project activities.
Some of the major sectors eligible under this method include infrastructure projects, agriculture, horticulture, transportation and logistics, public transport, railway systems, urban transport system, warehousing infrastructure, mechanised and multi-storey parking facilities, education, technical education and skill development, gas distribution network, medical and health sector.
Also eligible will be housing sector and environment, Information Technology, water body eco-system management, industrial infrastructure including IMTs, Integrated Industrial Park, Industrial Estates, SEZs, Industrial Township, land reclamation, new and renewable energy, power sector, public buildings, markets, gardens, parks, sports and recreation infrastructure, trade fair, convention, exhibition and cultural centres, tourism and entertainment infrastructure, water supply projects (for Industrial Estates) HSIIDC, and up-gradation and restructuring of any of the projects in these sectors.
It would also include any project in public-private partnership the state government might find beneficial, projects to provide social services to the people, including community services and public utilities, and projects which are innovative or involve proprietary technology or franchise which is exclusively available with the person globally, he added.