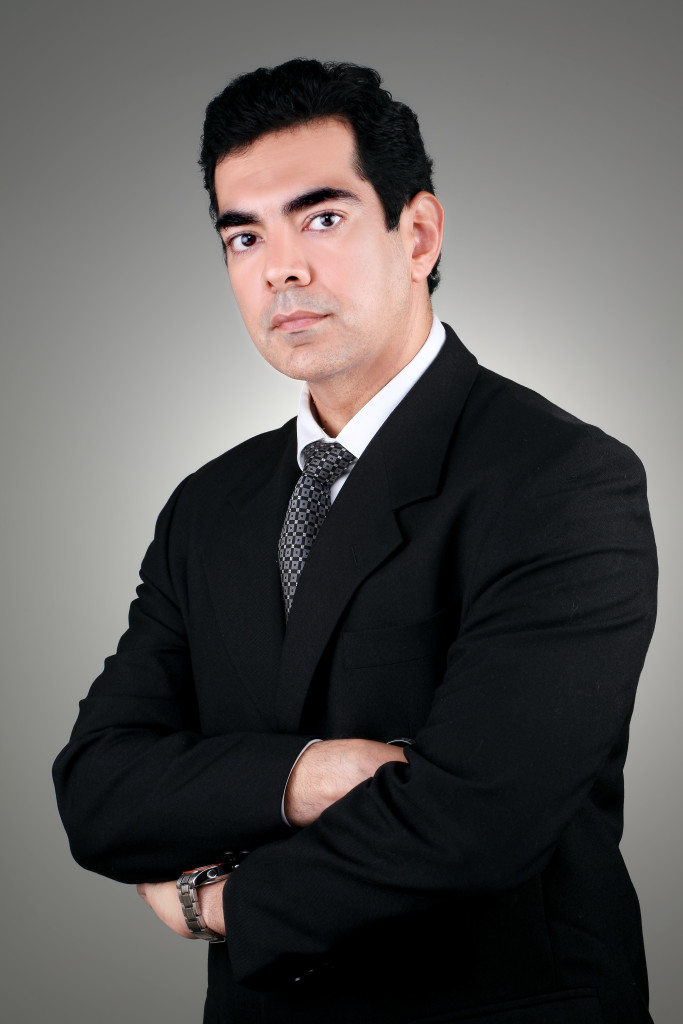 VxRack with Neutrino nodes was architected with cloud-native in mind: pairing the benefits of hyper-converged, rack-scale engineered systems with purpose-built management, provisioning and reporting software, says Rajesh Ramnani,  Director at VCE, the Virtual Computing Environment Company
Give us a brief on VxRack system 1000 series and the benefits it offers.
The recently launched VxRack system 1000 series is a new hyper-converged offering that complements VCE-converged infrastructure systems. VxRack system 1000 series is self-contained units of servers and networking which are well suited for use cases that require a highly scalable infrastructure. It has a flexible, modular design that meets the scalability, performance, and efficiency requirements of modern data centers.
The VxRack 1000 is the only hyper-converged system that satisfies the scalability and management requirements of today's data centers. IT organisations that are moving towards a software-defined architecture can utilise the VxRack 1000 for a diverse set of use cases, especially in situations where application growth is unpredictable. Some of the key benefits of VxRack system 1000 series include –
Agility – Integrated compute, network, and storage in a modular system, not discrete hyper-converged units.
Unparalleled Performance – Experience performance that scales linearly as you expand.
Scale as you Grow – Start with a minimal number of nodes and rapidly scale to hundreds or thousands of nodes as needed.
Flexible Configurations – Add compute enclosures with various CPU, memory, and storage options to meet specific application or workload requirements.
Unified Management – Simplified operations and management through integrated provisioning, configuration, and a unique management toolset from VCE.
Data Protection Options to integrate EMC Avamar, EMC Data Domain, EMC RecoverPoint for Virtual Machines.
What is unique about the VxRack with Neutrino nodes?
VxRack with Neutrino nodes was architected with cloud-native in mind: pairing the benefits of hyper-converged, rack-scale engineered systems with purpose-built management, provisioning and reporting software. With enterprises, ISVs and service providers in mind, VxRack System with Neutrino nodes was developed to be a key to success for DevOps teams worldwide.
The VxRack System with Neutrino nodes enables workloads to operate at scale by providing a fully engineered hyper-converged rack-scale system – compute, storage and networking – with integrated management. This delivers simplified data center operations, greatly reduced total cost of ownership (TCO) compared to a traditional SAN, and easy scaling-on-demand.
The VxRack System with Neutrino nodes makes the complex simple. Customers can deploy an enterprise-grade cloud-native IaaS in just a few days with built-in automation as well as dynamically provision resources for the first time in less than one hour.
VxRack System with Neutrino nodes is a foundation for multiple cloud-native services including OpenStack, VMware Photon Platform, and Apache Hadoop. VxRack System with Neutrino nodes serves as one of the underlying IaaS options for the new EMC® Native Hybrid Cloud™ (NHC™) platform announced today. NHC is an engineered turnkey platform that delivers developer and infrastructure services in as few as two days. NHC enables the DevOps model with an "it just works" experience and brings developers a rich set of services to rapidly build, deploy, scale and manage the cloud-native application life cycle while providing the needed visibility, control and financial insights to IT.
What new features do Neutrino nodes offer?
VxRack with Neutrino nodes help IT with features necessary to manage and be able to help accelerate businesses' digital transformation. It provides public cloud-like experience on premise adding value to:
Businesses = Accelerating time to market
IT = Infrastructure ready in days
Developers = Faster application development.
What are the benefits of going cloud-native?
Cloud-native environments are at the leading edge of digital transformation. These environments work best with an infrastructure that is elastic, automated, software defined and offers public cloud like experience.
The benefits of being cloud-native are:
Operability: A cloud-native approach supports an organization's transition to a DevOps methodology that will improve the deployment and support of applications.
Scalability: With the use of micro-services, cloud-native applications can scale and recover services independently and as needed.
Speed: By using cloud-native application platforms, you enable developers to integrate their testing systems with production rollouts, giving you the result of faster feedback loops and the possibility of continuous delivery and deployment.
Open: cloud-native applications often leverage open-source technologies and focus on transparency and interoperability.
Can VxRack relate with the government's Digital India initiative or any other programme, like PMJDY or Smart Cities?
India is encouraging innovation in every sphere. The best example is Digital India campaign, which is focused on IT innovation by considering development on "Open Source" technologies rather than buying licensed software.
The above initiative is so serious that the Ministry of Communication and Information Technology released a new policy in March 2015 that makes it mandatory for all e-government systems to be deployed on open source software.
The emphasis on open source by the GOI is a reflection of this change of focus. IT is less about acquiring intellectual property via a license, and more about widely distributing the tools and adding value on top of it.
Not only the Government, but enterprises and Public sector entities across India are seriously considering Open Source, both from Innovation and Optimizing cost perspective. Use case extends from developing applications to high performance computing. Premier Education Institutions across the country use Open Source as means for development, this confirms that the future is Open-Source, and the adoption is going to increase multifold in coming years.
For an urban center to transform into future-proof robust Smart City it needs a strong ICT foundation that give it an agile, flexible and cost effective software-defined infrastructure forming the basis of the Smart City Cloud for faster provisioning of additional on-demand citizen services. This requires massive infrastructure at the end points in term of digital cameras and surveillance devices. However the information is required to be processed by a stable infrastructure at the back-end.
The real challenge however is not just stable infrastructure, but also solution which is scalable as well as completely manufactured, supported and managed by single vendor. Neutrino from EMC is the answer to all the above issues. With Neutrino we now have a ready product which can be leveraged not only for India Government initiatives but also for all enterprises and Educations institutions considering Open Source, as platform of choice.
Follow and connect with us on Facebook, Twitter, LinkedIn, Elets video