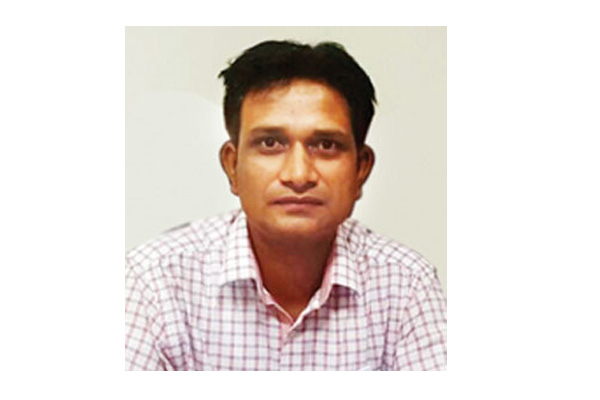 There is a need to develop the educational, economic and administrative setup of Jabalpur to make the city an example to be emulated by others, says Additional Commissioner of Jabalpur Municipal Corporation and CEO-SPV Gajendra Singh Nagesh, in an exclusive interview with Gautam Debroy of Elets News Network's (ENN).
What is your road ahead for Jabalpur. What is your strategy to promote the garment and tourism sector in the city?
Jabalpur is a centrally located city in India and we have to maintain its economic and social upliftment.  Jabalpur is well known for its garment sector and there is a good scope to make the city a garment hub as well. There are so many individuals and organisations in Jabalpur which are shaping this sector. The garment cluster in Jabalpur is about to start which will pave way for opportunities for the common people and act as a good way to solve the problem of unemployment. We want to see our people as economically sound.
We have good opportunities on the tourism front too. We have Bandhavgar and Kanha National parks which are good spots to attract the tourists. These places are hardly 200-250 kms from Jabalpur. Ethnic tourism too is a good source of revenue for us. We all are taking steps in the direction of making proper use of the resources we have and make the city perfect in all sectors.

You have been appointed as the CEO-SPV. How do you take this opportunity?
As a CEO-SPV, it's a very big opportunity for me to include all the necessary requirements needed in a smart city. I can personally create the structure of the smart city. I can have interactions with the personnels and be involved with the citizens of the city at the same time.
I can dream of making Jabalpur as the best "smart city" in the country. Taking clue from the smart cities in developed countries, we would like to take Jabalpur to a level which could be an example for everybody.
You need huge investments to build a smart city. What is your strategy to lure private investors in Jabalpur?
The involvement of private players in a smart city is very essential. We have highlighted behavioral upliftment in the society in our smart city proposal.  We want to conceptualize peoples' vision and build a city accordingly. It should be built by taking all their dreams and aspirations as well as their requirements.
What are the major issues that need special attention in a smart city?
We are going with multi-purpose cards. This will be very useful for people who visit different places on a daily basis. This can easily make for paperless financial dealings. Solid waste management is also a key area for us. Along with it, the domestic and commercial zones will also be regularized in our smart city.
Safety and security of citizens is always a concern everywhere, especially the security of women. What strategy are you adopting for that?
Surveillance security is a key feature for us. We are working a lot on our surveillance system so that the common man feels safe. We are working on intelligent lighting on the streets. In addition to this, we are creating intelligent groups which will be deputed across the city. We are already in talks with several agencies to ensure overall security of the people of our city.
What are the challenges you face?
Jabalpur was one of the important centres during the British Raj. But from 1956, we lost this position followed by degradation of Jabalpur especially in the administrative and education setup. We also need to bridge the gap in our economic and administrative set-up and regain our position.
Jabalpur on Smart City Path-Challenges & Opportunities
Gajendra Singh Nagesh, Additional Commissioner & CEO-SPV, Jabalpur Smart City Limited