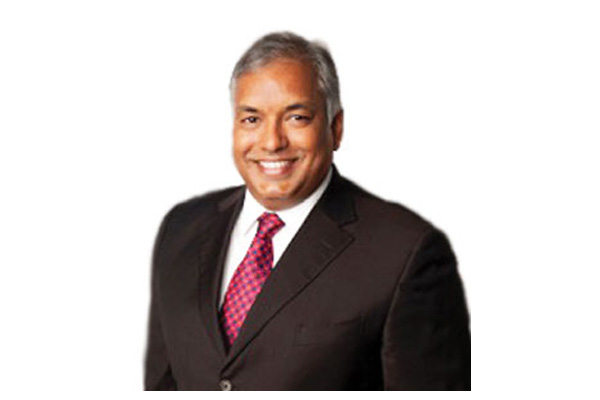 Development of smart cities has attained global significance with countries all over the world on the path of turning their cities "smart". Singapore is one of the smarter cities that treats water conservation as an important element of growth. In an exclusive interview with Elets News Network (ENN), Stanley Samuel, Founder & CEO, ECOSOFTT, Samuel Singapore, underlines the same focus for India and highlights the need of an integrated approach to realise the "smart city" dream. Excerpts:
ECOSOFTT had been closely associated with development of Singapore as a smart city. What solutions is your organization providing for creating better infrastructure in Singapore?
Singapore has transitioned from the spectrum of being a third world nation to serving as an example to many first world countries in less than 50 years. Water security and its management as an invalu- able resource has and continues to be a national priority. Singapore has worked relentlessly to meet its water demand through its four national taps i.e. imported water, rainwater or storm-water management, desalination and recycling sewage for reuse to the highest quality standards. With aspects of water, urban planning, governance, infrastructure, Singapore endeavors to take the path of becoming a smart nation.
ECOSOFTT is engaged in the design, development and deployment of "Water SMART Blue Buildings". Going beyond the concept of "zero-waste" or "zero-discharge", we are working towards "net zero" buildings with a focus on water management onsite. The solutions we provide, enable buildings and mixed habitats to reduce their fresh water footprint, recover, recycle and reuse all the used water (sewage) and discharge any surplus in an environment-friendly way so as to reduce load on the grid or where there is no grid, to protect ground and surface water sources.

What's your take on the Government of India's "Smart Cities" mission?
It is a great initiative that holds a lot of promise and is well intended. The current cities are unable to cope with the overload and Municipal services are unable keep up with the urban sprawl. The whole process of identifying, announcing and awarding smart cities has been very exciting for all the stakeholders involved. We wish all the smart cities announced in the first round a success as they will set the pace, tone and standards for the next wave.
What are the challenges in developing smart cities in India?

Lack of master planning for the whole city or district or division will create further dissonance and misalignment between urban, peri-urban and rural areas. The smart cities must integrate the interests of the surrounding rural areas so that development has a positive impact on both and not provide any adverse effect to either.
There is more to smart cities than a drive towards enhancing the ICT sector. Basics such as water, storm water, energy, transportation, infrastructure, waste management, health care, education, financial services, people-centric services and a human centered design are some of the aspects that are likely to be in conflict with each other. Moreover, the tenure of most bureaucrats is between 12-18 months for a maximum of two years. As of today, there is little or no pro-active collabora- tion or co-ordination between even the key stakeholders of the SPVs.
There seems to be a lot of details and guide- lines that are being developed "on the go" including "copy-paste" from other projects. The vision has to be backed up with clear blueprint and orchestrated action on the ground. While no two smart cities will be alike, yet there has to be balanced "score- card" approach or an assessment wheel that covers all facets a smart city will be designed for and measured against. The program has to be continued despite any party in power along with going beyond vested interests and short sightedness. This cannot be a "race against time" project.
WHILE NO TWO SMART CITIES WILL BE ALIKE, YET THERE HAS TO BE BALANCED 'SCORE-CARD' APPROACH OR AN ASSESSMENT WHEEL THAT COVERS ALL FACETS A SMART CITY WILL BE DESIGNED FOR AND MEASURED AGAINST
As for Jabalpur Smart City project, what is your strategy and which specific segments are you targeting?
Having been born in Jabalpur and now living in Singapore, my involvement is beyond strategy and segments. I wear two hats. One as a son of the soil, my endeavor is to bring the best solutions to the city's leadership responsible for shaping the Jabalpur smart city plan. My priority and focus in on master planning and that the SPV should engage the best project monitoring or management consultants. The other hat as a social enterprise, our main goal will be specific areas such as water and used- water management, conservations of lakes, water bodies and abatement of pollution into rivers and lakes. In addition to technology and engineering-driven solutions, we intend to leverage education to bring about a perceptible difference in how water is managed or can be better managed.
Apart from Jabalpur, which other cities are on ECOSOFTT's radar, and what are the prospects there?
We are not PMCs. We are dedicated, focused or obsessed with the decentralized and integrated management of water, used-water and environmental services. We are certainly engaging with other smart cities and would like to stay the course in where Singapore's interest lie and where its companies can play a part together by drawing upon synergies, be it via G2G or via local partners.
As a global player, what basic differences you see between working in India and elsewhere? What changes would you suggest?
In the specific area of water, India will reach or has reached economic water scarcity owing to a multitude of issues hitherto unaddressed. The importance and value of water is significantly lower than most other countries we work in. The focus is mostly on access to drinking water or agriculture with little or no efforts in the conservation and replenishment of sources. Almost 80 percent of India is reliant on monsoons, ground and surface water bodies. On the other hand, over 80 percent of untreated or poorly treated sewage goes back to sources. Over-extraction of ground-water, depletion and pollution of sources such as lakes, rivers and ground-water aquifers are some of the sustainability issues that need to be addressed.
Other differences are lack of integrated approach to development of smart cities to achieve a common goal with accountability and empowerment. There is a gap between political will or rhetoric and the bureaucratic system. Poor track record or mixed outcomes of past program casts a long shadow on the future and success of current programs.