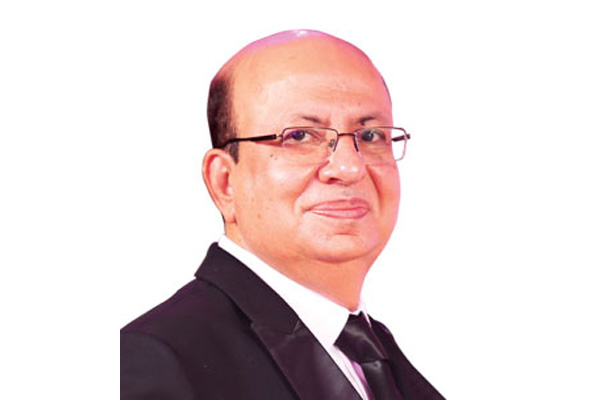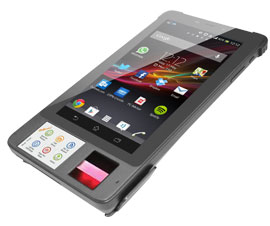 Datamini Technologies, in association with MAIT and Intel, recently launched TPOS7 'Janunnati Pad' to support a number of government programmes. The Pad is fingerprint scanning- enabled mobile device, which can be used for Aadhaar authentication for a number of government programmes, including numerous DBT schemes.
Datamini Technologies hit the headlines recently following the launch of its Aadhaar authentication-enabled 'Janunnati Pad'. Pitamber Ahuja, Director, Datamini Technologies India Ltd, in an interaction with Poulami Chakraborty of Elets News Network (ENN), says they are working towards supporting all the major government initiatives with their end-to-end IT solutions
Datamini Technologies is a hardware and IT solution company. Kindly take us through your journey in the Indian market ecosystem.
Not only a hardware company, Datamini is also provides complete solutions, which include total solution for system integration, solutions required for networking, etc. We have tied up with a lot of software solution providers and other companies, which need IT solutions. A far as the Indian market and the IT industry here is concerned, as an individual. I am accustomed to this ecosystem since 1976. Later, in 1991, we started this company, initially focusing on exports only. In the year 1996, we did a tie-up with a Singapore-based company, who were selling Datamini products and solutions in countries, like Singapore, Australia, Malaysia, Philippines, Thailand and Indonesia. We tied up with this company as a critic partner. Later, we set up our factory in Daman and launched Datamini in India in 1997. We started selling IT solutions to the industry over the last decade. However, we have been more focused to manufacturing of mobile devices in the past three years.
Given your long experience in the industry, how do you gauge Datamini's presence in the Indian market?
We feel that now is the most exciting time for the industry, with newer initiatives of digitisation, like Aadhaar enrolment and other initiatives being launched. These initiatives are affordable for common people. This complements the tech-evolution that the market has seen in the past few years. Even government initiatives, such as Make in India or Digital India, open newer doors for the industry to operate and explore market trends. These opportunities excite us to operate in the Indian market and we are excited about it.
Can you elaborate for us the USP of Datamini over its competitors?
In the present times, it is important that organisations win over the trust of their customers in the market, besides the other factors that affect market dynamics for a company. We at Datamini have won over the trust of our customers by maintaining clarity and transparency with our customers. Besides, we as a company have emerged out to be a flexible entity by providing solutions to a varied number of companies in the market. We have also emerged out to be one of the largest players in the space, which provides quality solutions and products to the industries operating in the market.
What are the market segments or industries, in which Datamini would like to penetrate?
Mostly, we target the government service segment. Wherever there is a hardware requirement or solutions requirement in that segment, we aim to cater to the specific requirements. Secondly, our preference would be to cater to the banking sector, as it is an industry, which has seen maximum tech-transformation and evolution. In government departments, wherever there is slightest digitization happening, we would like to be there, like government distribution, time and attendance or health department. Besides, starting with the Government of Maharashtra, we have been able to penetrate other state governments, like Andhra Pradesh, Telangana and others, as well.
What have been the roadblocks or major challenges that Datamini had to come across as an organisation?
The major challenge that we face while operating in the Indian market is that government action or their working system is pretty slow owing to the lengthy decision procedures to follow.
PITAMBER AHUJA
 We feel that now is the most exciting time for the industry, with newer initiatives of digitisation, like Aadhaar enrolment and other initiatives being launched. These initiatives are affordable for common people. This complements the tech-evolution that the market has seen in the past few years
How do you perceive the technology adoption in the India?
The tech-adoption rate in Indian cities is at par with any city across the globe. The younger generation, which has tech-oriented set of mind and is receptive to any major change happening in this sector, is willing to adapt to all these changes and learn newer things. Hence, we feel there is a greater need of both hardware and software IT solutions in both Tier II and Tier III cities.
Please elaborate on the roadmap of Datamini for the coming five years.
Well, we have penetrated the Indian market well with a few of our products, like biometric fingerprint authentication, iris authentication, etc. We will soon start to develop the applications around these products, so that we are able to provide complete solutions involving these products.
What marketing strategy does Datamini adopt to excel in this highly-competitive market of emerging technologies?
As a service provider, our prime concern relating to the market has been to provide end-to- end solutions to the customers and not just a specific product or service, which includes devices, their servicing, the applications required in it, etc. Whether it is government sector or banking sector, our products and solutions are very well accepted and we are finding the demands increasing with each passing day because of the end-to-end solutions. We are going to further improve our end-to-end solution profile. In fact, we observe that the banking industry in India will be going through further changes in the coming few years. The payments sector has seen a vast change in the past a few years, given the adoption of technology, and we are hopeful to cash in on this shift in trend well with our products and services.
What are your strategies with regard to the Government's Digital India initiative?
As for the Digital India initiative of the central government, we are providing solutions for whatever the government is keen to work on. Initially, we have manufactured devices to support digitisation, thereafter we aim to provide end-to-end solutions for the same product range.