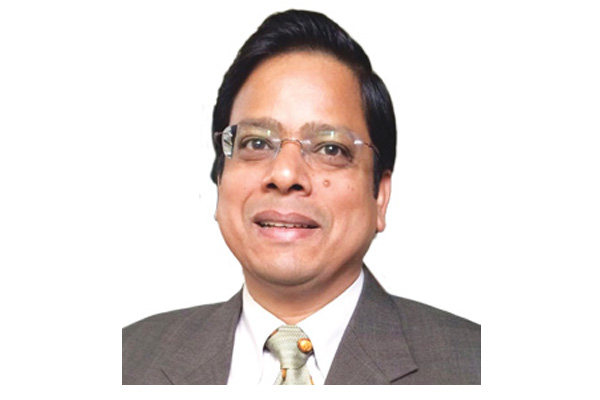 Rakesh Kumar Verma, Secretary, Department of Governance Reforms, has been a driving force behind administrative reforms in Punjab and the State has seen rapid advances in delivering effective citizen services under his efficient leadership, finds Priya Yadav of Elets News Network (ENN) during an interview with him.
What have been the most efficient initiatives of Punjab Government in governance reforms that have eased the life of people in the State?
There are multiple such initiatives that the State Government has taken which have meaningfully contributed to people's lives and gone a long way in making their experience of service delivery a pleasant one. Punjab was the "rst to abolish adavits in 2010 and that came as a major relief to people. Also, eective functioning of Single User Window Disposal Helpline for Applicants, popularly known as Suwidha Centres have taken eective governance right to the village level. An upgradation was made with Web SUWIDHA, implemented in 22 districts, which is web enablement of Suwidha so"ware for anywhere access of the application and centralised monitoring of citizen service delivery under Web Suwidha Project. e Saanjh Kendras, an initiative of Punjab Police that enables the people to easily lodge a complaint or "nd out its status is another very people-friendly initiative as also is the Fard Kendras, an initiative of the Revenue Department.
What are the key focus areas of the Department of Governance Reforms?
A"fter effective implementation of eDistrict programme, which won the state an award from the Central Government, we are focussing on other initiatives, like electronic oce which envisages transforming conventional government oces into more ecient and transparent eOces, eliminating huge amounts of paper work. In order to provide faster, transparent and ecient services to citizens, we are focusing on ensuring that all government departments focus on computerisation of their back oce workows as soon as possible. Also, the focus is on Government Process Re-engineering (GPR) which is the most vital element of any eGovernance activity to eliminate redundant steps to make the ultimate delivery of service faster.
How is the government working towards making eGovernance cost effective?
Many departments in the state are in the process of implementing various webbased applications and some of them have also created their own infrastructure, while some are planning to create the same. As per National eGovernance Programme scheme, the State has created common infrastructure like PAWAN, State Data Centre and Gram Suwidha Scheme with central funding. We are trying to ensure that these resources are used instead of creating parallel infrastructure. Also, eorts are being made to strengthen and upgrade common infrastructure instead of spending money on new infrastructure.
After effective implementation of e-District programme, we are focusing on other initiatives like electronic office which envisages transforming conventional government offices into more efficient and transparent e-offices, eliminating huge amounts of paper work
How is the Government aiming at facilitating government to citizen (G2C) services?
The State Portal and State Service Delivery Gateway project is being worked on high priority and aims to achieve a high order of interoperability and facilitate government to citizen services delivery. It would enable the citizens to submit their applications electronically through a common gateway and collect the certi"cate or the service from the same station. It has been developed and implemented so that citizens are provided with outlets where they can access the services under a single interface mechanism in the form of the portal.
What are the services provided through the State Service Delivery Gateway?
All departments are giving services under this project – one can get name added in birth or death certi"cate, a disability certi"cate, a new ration card, a job card under MNREGA, get a marriageability certi"cate, register marriage under Hindu Marriage Act, post matriculation scholarship to OBC students, a caste certificate, residential certi"cate and a slew of other services.