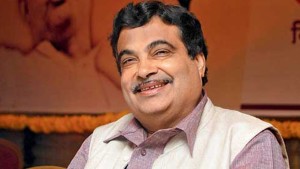 With a mission to reduce waiting time and cost of fuel of the vehicle at toll plazas, the Government of India has decided to implement e-tolling system on all the 360 toll plazas all over the country, which will be operational by April this year.
Union Minister for Shipping, Highways and Road Transport, Nitin Gadkari made this announcement while addressing a press conference at the Make In India Week center in Mumbai. He said that a Special Purpose Vehicle (SPV) will be formed in order to implement the project effectively.
He also announced that India's national highway length has been extended to 152,000 kilometers, almost more than one-and-a-half times of the previous length, i.e. 96,000 kilometers, which can cross 200,000 kilometers figure by May. He also added that the Ministry is now focussing on Hybrid Annuity and Engineering, Procurement, Construction (EPC) models for development of road projects. Out of allotted Rs. 380,000 to road projects, Rs. 100,000 has been issued to North-East region.
The Central Government is planning to create 30 ports on river Ganga and overall 500 water ports across the country. He also revealed that his Ministry is building three multi modal hubs at Varanasi in Uttar Pradesh, Sahibganj in Jharkhand and Haldia in West Bengal.
Besides, three new ports are to be build at Colachal in Tamil Nadu, Sagar in West Bengal, and Vadhawan at Dahanu in Maharashtra. Overall, an investment of Rs 80,000 crores is to be done on modernisation and mechanisation of major ports of the country.
Follow and connect with us on Facebook, Twitter, LinkedIn, Elets video