Telecom services are ubiquitous in India and are consumed not only in the bustling streets of a metropolis but also in the hinterland villages of the country; yet a lot remains to be achieved, says Chairman, Telecom Regulatory Authority of India, Ram Sewak Sharma, in an exclusive interview with Gautam Debroy of Elets News Network (ENN)
Tell us about the implementation model of BharatNet across India.
Digital India was conceived by weaving various strands of communication and information technology for digital empowerment of citizens and delivering better governance. Establishment of broadband highways forms the first pillar of Digital India. Therefore, timely commissioning of a reorganised version of the National Optical Fibre Network programme is imperative. The implementation of NOFN was not moving as per plans, so, the Telecom Regulatory Authority of India (TRAI) had given certain recommendations on 'Delivering Broadband Quickly: What do we need to do?' in April 2015. In addition, DoT had appointed an expert committee, which submitted its detailed report recommending rechristening of the project as BharatNet with three implementation models.
Some views regarding the implementation have been raised, and therefore, we at TRAI looked into one more possible alternate model "Build-Own-Operate-Transfer" (BOOT) model. The Authority has come out with a Consultation Paper (CP) to discuss issues related to strategies to find the best model of implementation for BharatNet.
How do you rate the performance of Indian telecom services?
If you look at the telecommunication services sector in India from the availability-accessibility- affordability-acceptability matrix, I would say, the sector is doing reasonably good. This sector serves about 103 crore subscribers in the country and tele-density is about 81.4 per cent. Today, telecom services are ubiquitous and are consumed not only in the bustling streets of a metropolis, but also in the hinterland villages of the country. Efforts are being made to connect the unconnected. Mobile tariffs for voice calls (about 0.50 per minute) in the country are one of lowest in the world. In recent times, the Authority has taken some proactive steps towards improving the quality of service as well.
If we look at the revenue of the sector, the adjusted gross revenue (AGR) of the telecom service sector in the country in the financial year 2014-15 was Rs. 1,75,830 crore. The growth rate of the sector in the past two years has been reasonably good. The AGR of telecommunication services sector grew by 12.3 per cent in the financial year 2013- 14 and by 11.3 per cent in the financial year 2014-15. There is a lot which is yet to be achieved, but generally speaking, the sector's performance is satisfactory.
Consumers have been raising the issue of call drops… Based on the comments of the stakeholders, TRAI came to a conclusion that service providers should compensate for their deficiencies…
Tell us about differential pricing of data services.
Recently, some service providers have offered differential data tariffs to certain contents of certain websites/applications/platforms, i.e. free or discounted tariffs applicable to only these websites and not to others. The stated objective is to allow Internet access to consumers, especially the poor, to certain content on the Internet free of charge.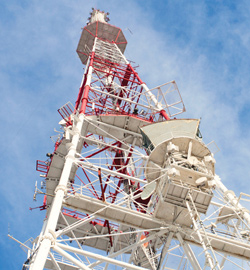 Wherever differentiated rates are tied to specific content, potentially, both positive and negative effects arise from an economic and regulatory perspective. On one hand, it appears to make overall Internet access more affordable by reducing costs of certain types of content; on the other hand, several negative effects might ensue.
Differential tariffs result in classification of subscribers based on the content they want to access (those who want to access non-participating content will be charged at a higher rate than those who want to access participating content). This may potentially go against the principle of non-discriminatory tariff. Therefore, the potential benefits and disadvantages of such practices have to be weighed in order to determine the regulatory approach. In this background, TRAI has issued a consultation paper on the issue of differential pricing for data services seeking comments from stakeholders on certain issues, these are:
Should the TSPs be allowed to have differential pricing for data usage for accessing different websites, applications or platforms?
If differential pricing for data usage is permitted, what measures should be adopted to ensure that the principles of nondiscrimination, transparency, affordable Internet access, competition and market entry and innovation are addressed?
Are there alternative methods/technologies/ business models, other than differentiated tariff plans, available to achieve the objective of providing free Internet access to the consumers? If yes, please suggest/describe these methods/technologies/ business models. Also, describe the potential benefits and disadvantages associated with such methods/technologies/ business models.
What is your take on call drops issue?
Over the past year or so, consumers have been raising the issue of call drops; they have been complaining that their experience of making voice calls has deteriorated. In order to devise a framework to protect the interests of the consumers, TRAI initiated a consultation process in September 2015. Based on the comments of the stakeholders in the consultation process and further analysis, the Authority came to a conclusion that call drops are instances of deficiency in service delivery on part of the mobile service providers. To address the inconvenience to the consumers, it was considered appropriate to put in place a mechanism for compensating the consumers in the event of dropped calls. TRAI issued a regulation in October 2015 mandating that every originating service provider providing Cellular Mobile Telephone Service shall, for each call drop within its network, credit the account of the calling consumer by one rupee, subject to a maximum of three rupees every day. This regulation came into effect from 1 January 2016 and applies to both pre- and post- paid consumers.
What is the reason behind digitisation of cable TV services?
Digitisation of cable TV services is aimed to make simply the most out of this widespread functioning network that is already available in almost all parts of India. Digitisation has several benefits – it will allow the subscribers to start obtaining not just cable TV services, but also Internet and wire line telephony services through the same cable; the quality of customer experience regarding their cable TV services will improve; they will be billed for the services that they obtain, so they can choose the channels that they want individually or as a bouquet; and the quality of the signal will be much better. For the broadcasters, the main advantage is that they will transparently know who the subscribers are, thereby getting their just dues on the basis of actual figures. The government will stand to gain through accurate tax collection. In short, digitisation promises all-round value enhancements.
Tell us about mobile number portability.
Mobile Number Portability means the facility that allows a subscriber to retain his mobile phone number when he moves from one access provider to another in same/another licensed service area irrespective of the mobile technology and licensed service area or from one cellular mobile technology to another of the same access provider. Earlier, this was allowed only within the same telecom circle, but now all India mobile number portability has been allowed.
Given that the mobile numbers are increasingly becoming an identity tag, this is a very important facility to the consumers who shift their base from one part of India to another.
What is your take on universal access to telecom?
Universal access to telecom is one of the important action items of the Digital India programme. Telecom is no longer just voice telephony; universal data access is needed for our future. The demand for data is growing rapidly and we are trying to ensure through all possible means—wireless and wired—that data reaches our citizens wherever they are.
The BharatNet project is critical to this objective. Once the fibre reaches the gram panchayats, access not just to telecom services, but all related services will also get enabled.
Given that the mobile numbers are increasingly becoming an identity tag, number portability is a very important facility to the consumers who shift their base from one part of India to another
Spectrum pricing is a major issue. Your views on it.
Spectrum used for mobile services has been divided into various bands depending upon its propagation characteristics. Minimum reserve price for spectrum for mobile access services is determined by TRAI based on several factors, such as characteristics of spectrum, spectrum contiguity, block size, ecosystem, and demand and supply. The spectrum price is determined by the market by way of auction. Currently, TRAI is in the process of determining minimum reserve price for spectrum in various bands, i.e. 700 MHz, 800 MHz, 900 MHz, 1800 MHz, 2100 MHz, 2300 MHz and 2500 MHz.
Any new regulation to combat spam or unwanted telemarketing calls?
The systems to combat spam that have been put in place by TRAI, i.e. the 'Do-not Disturb Registry', special number series for registered telemarketers and the increasing amounts of penalty levied on both unregistered telemarketers and telecom service providers is working well. Nothing more is planned in this regard for the present.
Follow and connect with us on Facebook, Twitter, LinkedIn, Elets video