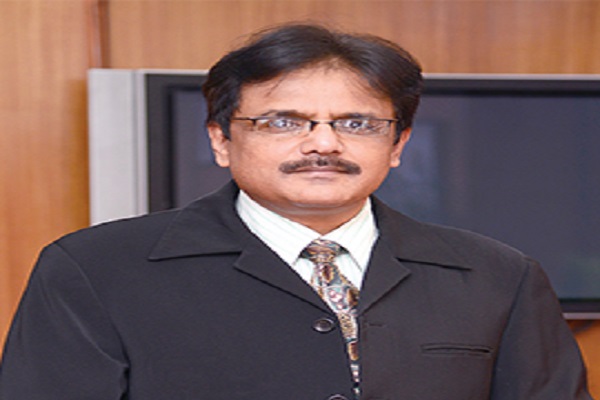 Claiming to provide unmatched support to its clients, BSNL Cloud architecture provides enterprise class security to data. Anupam Shrivastava, Chairman & Managing Director of the PSU telecom giant, in conversation with Dr Ravi Gupta, Editor-in-Chief of eGov magazine, throws light on their partnership with Dimension Data and how this portfolio expansion will transform the BSNL image
How important is Cloud technology in strengthening eGovernance initiatives across the country?
Digital India is one of the major initiatives being rolled out. Given the complexities and the need for faster deployments, new innovative solutions are the need of the hour. eGovernance initiatives will get accelerated with faster adoption of Cloud services. The government is looking at delivering almost all services directly to the end user and Cloud plays an integral part in that. With the use of Cloud technology, a lot of strategic initiatives of the government can be rolled out faster. Cloud technology bridges a major gap for application providers and helps them focus on their core areas and deploy faster.
It is one such area where BSNL is focusing upon to ensure our active participation in Digital India. The technology is moving towards Cloud and it is the new emerging model. BSNL Cloud is a globally proven platform.
How far BSNL has been able to bridge the gap between citizens and the government through its tie-up with Dimension Data offering Cloud services?
BSNL and Dimension Data tie-up is a perfect example of Public- Private-Partnership (PPP) model. With Dimension Data's tested and proven Cloud platform, BSNL is able to provide highly reliable Cloud services to the citizens through various important portals hosted on our Cloud platform. Various government departments are using our Cloud platform to launch their citizen-centric services. Time is changing and Cloud is bringing that advantage of implementing IT Infra in shortest possible time.
What has been the result of the key offerings that the BSNL and Dimension Data tie-up has provided to the Indian market?
BSNL is the biggest connectivity provider in India and Cloud is an add-on service. Connectivity and Cloud are integrated. Citizens can avail these Cloud services if they have connectivity. BSNL is increasing their presence day by day and the reach is in rural areas, which helps the clients having pan India presence to take advantage of connectivity and Cloud services as a bundled offer. The IDC and Cloud services have aided BSNL to build and add new strategic capabilities to its portfolio.
What is the market share BSNL is eyeing through this portfolio expansion?
BSNL is transforming from telecom service provider to ICT service provider to ensure more and more services both on Telecom and IT Platform. The company is focusing on Center/State/PSU/Enterprise and clients across the country. BSNL, along with DD, has been able to enable transformation for the various departments spanning across Civil Aviation, Health and Family Welfare, and utilities in making the knowledge of the various government initiatives available to every citizen of the country.
What are the measures undertaken to provide a secure public Cloud environment?
Security is an integral part of any discussion on Cloud. As a Public Cloud provider, we were very clear that we would provide best-in-class security for our Public Cloud environment, with our strategic partnership with Dimension Data. We were able to create a multi-layered and multi-tiered security architecture which covers network security, strong authentication and role- based access control.
We have ensured that we implement global process frameworks, like the ISO standards from a process perspective, the data centre hosting, etc. The Public Cloud environment is tier-3 certified and has all the bells and whistles required to address any eventuality. Dimension Data through its global support centre located in India provides 24X7 monitoring of the setup, which helps in identifying and mitigating any incident.
BSNL is the biggest connectivity provider in India and Cloud is an add-on service… citizens can avail Cloud services only if they have connectivity. So, BSNL is increasing its presence and reach in rural areas
What are the key characteristics that make BSNL IDC Cloud services stand apart from other cloud service providers in the country?
The architecture of the Cloud platform provides resiliency and availability. It has enterprise class security and a user-friendly portal and orchestration layer that helps in creating the required infrastructure services. We provide an integrated environment which consists of the network security and operating system enabling the clients to quickly deploy and start utilising the services.
The architecture of the Cloud platform enables a Hybrid deployment which permits clients to have a unified view across virtual and physical systems, making the Cloud adoption seamless as they can replicate their existing data center architecture on Cloud. We have worked on commercial models which meet the requirements of different set of clients. With a global support centre available locally, we are able to provide unmatched support to our clients.