The availability of Microsoft cloud services through local data centers has the potential to make "Digital India" a reality. Cloud can open new possibilities in eGovernance, Financial Inclusion, Healthcare and Education, and impact the lives of millions. Karan Bajwa, Managing Director, Microsoft Corporation India, in an exclusive interview with Souvik Goswami of Elets News Network (ENN), talks how cloud computing promotes ease of interaction with citizens and businesses
Throw some light on the various cloud computing solutions offered by Microsoft.
Microsoft is the only company building out a hyper-scale public cloud while also meeting customer needs for private cloud and hybrid solutions. Our complete portfolio of cloud services through our local datacenters – Microsoft Azure, Office 365 and CRM Online, are designed to fuel innovation and accelerate India's digital transformation. The Microsoft Cloud turns massive streams of data into insight, helps drive unparalleled productivity, transforms a mobile workforce into a connected team, and scales rapidly to meet customers' needs for organizations across verticals. Similarly, cloud can deliver enormous computing power to drive advanced analytics and machine learning, enabling the government to address the country's pressing problems. At Microsoft, we have analyzed all regulatory, security and privacy requirements of the Government of India and ensure that our datacenters will exceed these requirements.
The Cloud Decision Framework can help government departments unlock the power of public and hybrid cloud with very compelling economic models. For instance, in Andhra Pradesh, we are helping the Government predict school dropouts by using Machine learning. We have a 10,000 strong partner community to bring the best in class technology to the Indian citizens. We and our partners are helping Government departments, large enterprises, SMBs and startups use technology to transform India. We are proud to be a partner in the change the country is experiencing.
There are concerns around trust and security of cloud technology. How can your organization counter these?
To support a comprehensive approach to security, Microsoft invests more than a billion dollars in security research and development every year. Microsoft is the first company in the industry to win a certification ISO/IEC 27018 that validates the high- est levels of data security and privacy. Our commitment to cloud is reflected in our heavy investment on 100 data centers in 19 regions in over 40 coun- tries, including India. These local datacenters use the next-generation infrastructure, data and developer services, with thousands of servers, petabytes of storage and massive network capacity in the most secure and safe environment.
Can you put some light on some of the global best cases related to using Microsoft Cloud.
Cloud technologies and especially public cloud has been widely adopted by Governments across the world. Public cloud gives the Government ready access to the latest technologies without having to invest in setting up of datacenters. Cloud has the potential to bring Government agencies the benefits of big IT even on a small budget, at an affordable monthly subscription rate.
What are the challenges for governments to adopt more and more cloud computing?
The Government recognizes the transformative power of technology and sees it as an enabler to amplify the change that we all seek in delivering better citizen services. We continue to work with the Government to dispel issues pertaining to data security and last mile connectivity to increase cloud uptake. It is equally important to support policy initiatives that enable thriving and competitive local knowledge economies. These include open technology standards, intellectual property rights, freedom of expression, and addressing evolving challenges in areas such as data security and privacy.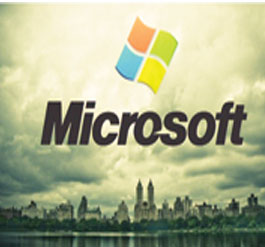 What is your vision for the use of cloud computing in governance in the Indian context?
Governments and citizens don't need innovation for innovation's sake, they need innovation that enables organizations and individuals to make a real impact on their communities. Harnessing the power of innovation to address big societal challenges, requires more than technology itself. It requires a holistic and collaborative approach that spans the institution to the end-user. It is critical for stakeholders across the eco- system to come together – governments, industry players, academics, NGOs and citizen groups, to maximize the impact of the cloud and innovation for sustainable impact across the society. Today, cloud computing is making it possible to drive intelligence and insights from the immense magnitude of data, converting it into predictive and analytical power. This power puts data and cloud computing at the core of analysis and action that the governments world over have set out to address, including poverty, hunger, health and education. Our vision is to put the infinite power of cloud computing to work for India's development.
CASE STUDIES
City of Regina, SaskatchewanIn an effort to bring its technological capabilities in line with other major cities, the City of Regina built a portal powered by Microsoft Azure to handle single sign-on for access- ing city services and viewing public utility bills. The city also adopted Microsoft Office 365 to increase productivity of government employees and serve citizens more efficiently. As a result of its move to the cloud, the city enhanced municipal worker output and saves taxpayer dollars in IT infrastructure costs.Essex County Council

Part of Essex County Council, Target Tracker develops software for schools. Its Primary Target Tracker application which provides information to support learning-ran on Microsoft Excel spreadsheet software. To stay ahead of its competitors, Target Tracker rebuilt the solution using SQL Database in Windows Azure. The firm now has an application that scales to meet the needs of thousands of schools in England and overseas.

Japanese Ministry of Economy, Trade & Industry

After the Japan earthquake of March 2011, the Ministry of Economy, Trade, and Industry in Japan (METI) promoted the sharing of information among ministries, agencies, prefectures, and cities. METI worked with partner agencies to connect resources with those needing them. In January 2012, METI launched the Recovery and Reconstruction Support Program Database, powered by Microsoft Azure. Now disaster victims, companies, and others can use a one-stop public service to search through nearly 500 support programs.

Bahrain Olympic Committee

The Bahrain Olympic Committee promotes the country's participation in the Olympic Games. To support a new website, the organization needed to find a web hosting solution that offered availability, scalability, and security. The committee chose Microsoft SharePoint Server 2013, running on Windows Azure Infrastructure Services, which provides high availability and scalability, as well as fast performance and strong security. The committee now has a cost-effective web solution that will also support its future needs.
Follow and connect with us on Facebook, Twitter, LinkedIn, Elets video