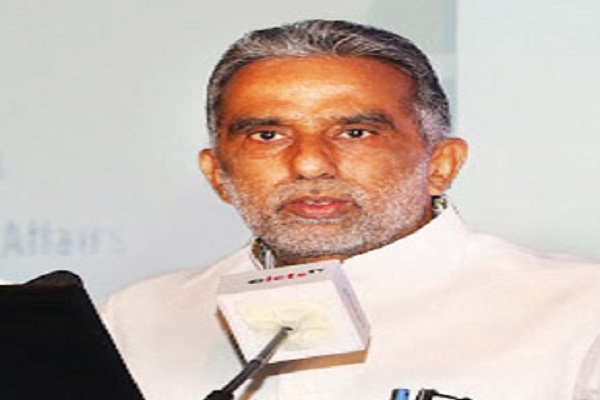 If all goes well with the 100 Smart Cities project, we will have replica of Amsterdam or very much similar cities in the country soon, says Minister of State for Social Justice and Empowerment, Krishan Pal Gurjar, in conversation with Arpit Gupta of Elets News Network (ENN). Integrated social and technological infrastructure and solutions will play a vital role in developing Smart Cities, says the Minister
What is the action plan of government to implement Smart Cities initiative?
Smart City is all about the innovation and cooperation. The 100 Smart Cities initiative undertaken by the Central Government is the dream project of Prime Minister Narendra Modi that aims to provide better living conditions to the citizens. Implementation of this project requires collective efforts to be made by the government as well as communities.
Unlike Amsterdam, we don't have walkways for the pedestrians or specified track for cyclists. However, it is a must for the safety of commuters on roads. As soon as the development of an existing city into Smart City begins, our civic agencies will design the structure of roads in a way that it will have dedicated space for pedestrians and cyclists both. Apart from this, 24×7 potable water, electricity, better drainage system, transport, technology-supported solutions, along with smart education and safety of women and children, are important components of Smart Cities.
What will be the contribution of your department in PM's dream project?
Women safety and security of senior citizens remain a serious concern in the society. So, the Central and state Governments will ensure that measures for safety and security of women, elders and children are in place, and come up with more helpline numbers to facilitate them. We have public grievance redressal system in all departments, mainly those handling women-related affairs. Now, it is going online under the Digital India programme, which is also an important component of Smart Cities.
The government is also focusing on child education and old-age homes to improve literacy rate and handle cases related to abandoning of senior citizens, respectively. We will educate the children living below the poverty line and make them technically sound. They will get admission in government schools as well as good private schools. We will also uplift the differently-abled or special children through our various schemes. In Smart Cities, we will not only take care of elite class people, but also deal with the weaker sections of the society. We are also modernising our security forces and equipping them with hightech gadgets for the purpose.
Women safety and security of senior citizens remain a serious concern in the society. So, the Central and state governments will ensure that measures for safety and security of women, elders and children are in place…
Do you see any challenges in implementation of the project?
There is an adage 'where there is a will there is a way'. Hurdles and challenges are always there, but it doesn't mean we will stop thinking about good things. If the Prime Minister has decided to make Smart Cities in India, something that was never imagined before, we should think positive and help implement the project in all possible ways. Contributions/suggestions of people from different walks of life matter a lot, as every individual should voluntarily come forward and put forth his ideas.
We are exploring smart ways to push our system from its current level to the next. As far as the requirement of Smart Cities is concerned, we aren't too short of infrastructure and the people. However, small modifications in the existing machinery are needed. The Government is trying to identify the problems and looking for possible solutions. One major problem is non-payment of taxes. Hence, people should pay their taxes. It will help increase the revenue of the Government.
How will the Government proposes to generate awareness among the masses?
The goal of Smart Cities cannot be achieved without public participation. Therefore, social awareness is a must to make this initiative a big hit. We will orgainse workshops, conferences and summits to make people aware about various aspects of the programme. It will help them understand the objective of the initiative and how they can contribute towards making it a success. Multiple government departments, private sector, NGOs and media, along with communities, will have to work together to make Prime Minister's dream project come true.
For that matter, even Swachh Bharat Abhiyan (Clean India Campaign) cannot be taken to its logical conclusion without the participation of communities and people at large. So, they are being educated about it. Many of us when go to abroad, we do not litter at public places, but remain least bothered about cleanliness when back in our country. It will take time but people will understand their duties and support us, we are confident.
How do you see the series of Elets Smart City conferences being held across the country?
It is a great initiative of Elets Technomedia Pvt Ltd to organise Smart City conferences across India. Elets is genuinely discharging its social responsibility, as such meets bring together the stakeholders to suggest the way forward for Smart Cities. People in general and the authorities concerned must take part in such activities to learn from the ideas and understand the strategies.
Elets has been conducting Smart City events in various cities since the launch of programme. I want such conferences to be organised in every nook and corner of the country.