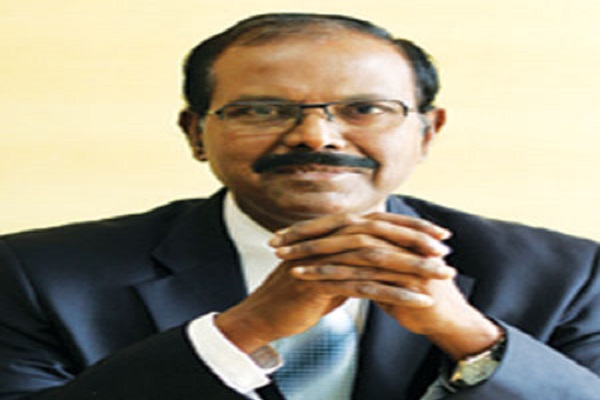 The Pradhan Mantri Jan-Dhan Yojana is a great opportunity for the beneficiaries to connect with the financial mainstream, while it is a huge opportunity for the banks to explore business, says K Manohara Raj, EVP and Head, Systematic Livelihood Investment, HDFC Bank, in an interaction with Elets News Network (ENN)
What is your perspective on Pradhan Mantri Jan-Dhan Yojana?
The Pradhan Mantri Jan-dhan Yojana (PMJDY) is a key initiative to cover the huge unbanked population. It will not only help grow the economy of the country, but also provide the banking sector with opportunities to improve, innovate and implement newer and better practices and technologies.
There has been a spurt in account opening activity, thanks to PMJDY. We have opened over 8 lakh accounts, surpassing the target given to us by the government. Besides being a great opportunity for the beneficiaries to connect with the financial mainstream, the exercise has also helped immensely in spreading financial literacy and generating awareness at the grass root level.
Elaborate on the success of the Systematic Livelihood Investment and the business model.
The Systematic Livelihood Investment model has empowered thousands of people, especially women, in Tier II cities. With this initiative, our institution has been able to reach out to maximum number of unbanked and under-banked population, which in turn also helps a large number of people, as this provides them with livelihood. It is a very successful and sustainable business model with an array of benefits that come along. The business model comes with the facility of custommaking products or services, in line with the requirements of the clients. It ensures our facilitators of a regular generation of income which is equally important to have besides the regular savings. Besides being an essential credit product in the banking sector, it increases the returns on income of our customers.
Also Read: Technology pays dividends
People in our country lack in expenditure management knowledge and skills. Financial literacy awareness aspect is another lacking area in this context. But, at the same time, it is also important to have some savings with every individual to stand by him in rough times. These dual factors make our presence inevitable and help in growth of the business.
To what extent is the business dependent on technology and what are the challenges you come across in implementing technology in Tier II and Tier III cities?
The primary thing we noticed while operating in the Tier II and III cities is that the people at the bottom of the pyramid are devoid of financial knowledge and facilities that are available for them to avail. Moreover, people are shy to use financial services and withdraw when they are introduced to new technologies. We had to make a lot of efforts to convince people in the rural areas to avail the banking services, which was an additional work to enhance their financial literacy level. Besides this, there is another barrier that we came across: there is no specific and organised way to establish the identity of people in these areas, basically because of the unorganised proof of residence and their existence. These people do not have any income certificate or credit secured for their bad times. Besides, it is very essential to ensure regular repayments to banks by the customer to build a strong relationship or strike a bonding between the bank and its customers.
Also Read: Participation key to smart cities
What kind of response have you received while introducing Systematic Livelihood Investment plans among women in Tier II cities?
Initially, there was shyness among our target customers — women in Tier-II cities of Rajasthan, Gujarat, and eastern states of the country — with the major impediment being social barriers and prejudices. These we were able to overcome, after repeated attempts to convince them to use bank accounts.
However, once we were able to penetrate them and convince them of the utility of this product, the response was overwhelming. Their commitment to improve and interest to explore further as customers was much more than we could have expected. This obviously is a big achievement by us as an institution.
What are the IT tools that have been lately introduced to enhance output and usage?
Financial inclusion is one of the pillars of progress for any economy. This plan puts new demands on banks in terms of scale and reach. Technology can play a significant role in helping banks meet their goals in a cost-efficient manner.
How can Oracle fit into the scheme of things with respect to the government's new financial inclusion initiative?
Implementation of technology in the banking sector is an absolute scalable model, as this sector has witnessed robust growth following the implementation of technology. It helps us majorly in data validation which is gathered relentlessly by over 5,000 field officers. There are over 1,000 to 5,000 loan portfolios that we have to manage regularly, for which data collection and validation are important, and which are human resources.
There are three levels of audit, which are, however, initiated using the manual system to ensure minimisation of mistakes. The institution provides its Business Correspondents with tablets and makes them accustomed to its usage for data entry in the field, with a built-in internet facility. Besides, telecom services have been a great support, as mobile phones have played a very important role in customer validation.
Please tell us in brief about how we can accelerate the process of Financial Inclusion implementation in India.
It is very important to have an understanding of the concept among the stakeholders to implement Financial Inclusion perfectly and optimally. As a solution provider, bankers at all levels must have a holistic understanding of the concept to meet the growing client needs, which are often new in nature. Understanding the business model is equally important for the stakeholders, with mandatory online facilities to ensure a huge and seamless network.