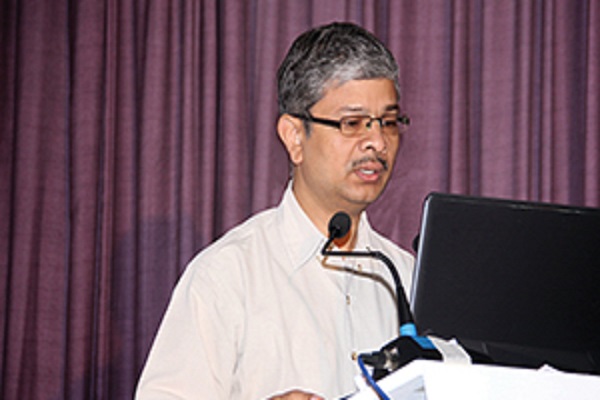 Information technology will bring in more transparency in Uttar Pradesh State Road Transport Corporation, Managing Director, Mukesh Kumar Meshram tells Souvik Goswami & Kartik Sharma of Elets News Network (ENN) during an interaction
Give us an overview of the Uttar Pradesh State Road Transport Corporation (UPSRTC).
Uttar Pradesh State Road Transport Corporation (UPSRTC) is a public sector passenger road transport corporation providing services in the state of Uttar Pradesh and other adjoining states of north India. With a fleet size of over 9,500 buses, UPSRTC operates over 3 million kilometers catering to the travel needs of over 1.4 million people and earning over Rs. 70 million every day. 'Providing adequate, efficient, well coordinated, comfortable and economical services to our passengers, while earning enough for self- sustenance and growth' is our motto.
Also Read: PSUs in Revival Mode
What kind of IT initiatives are being undertaken by your organisation?
We have implemented Intelligent Transportation Management System (ITMS). The Government of India's financial support as well as our own funds have helped us in implementing this project. The basic component of this IT initiative is Electronic Ticketing. We have already implemented electronic ticketing system in all our buses. Our conductors are providing electronic tickets to our passengers. We carry about 52 crore passengers per year and we have almost 9,600-bus fleet. The revenue collection is monitored on day-to-day basis with the help of this kind of IT initiative.
On the other hand, we have also started implementing Vehicle Tracking System (VTS). We have installed GPS-enabled vehicle tracking system in all the buses. It has helped us in monitoring the position of buses en route. Not only this, with the help of VTS we are now able to get alerts on continuous basis about how the buses are being driven. These all are monitored now by regional managers as well as in the headquarters. All these measures are aimed at reduction in accident incidents and ensuring passenger safety.
Shed light on some other IT initiatives being undertaken by UPSRTC.
Online ticketing is also a major area of focus for us. We have roped in a few agencies and it is kind of a green initiative. Passengers can carry their tickets in their own devices like mobile phones, tablet, etc. Paperless ticketing system has been authorised by our structure.
We are also taking up some measures to bring in transparency in the entire system. Besides, automatic announcement system and LCD panels have also been introduced at bus stations for giving proper information to the passengers.
People from rural parts of the state are one of the major groups of passengers for UPSRTC. Do you have any system especially targeting this section of travellers?
We have started a 'Yaatri Mitra' plan. As you know our passenger base is mostly from the rural areas or from the lower strata of the society. We have deployed 350 Yaatri Mitras (friends of travellers) to help out these passengers. They will get to know about various services related to their destination. We have deployed these helpers in almost 300 bust stations across Uttar Pradesh. Capacity building is an ongoing process to match the demand from passengers.
Also Read: PSU Growth Mantra Go for IT!
We are quite hopeful that UPSRTC will become more customer-friendly in the coming years and information technology solutions are helping us to achieve the goal.
What kind of challenges you face while running a big organisation like UPSRTC?
Acceptability is a major challenge for us. We have more than 50,000 field employees, of whom most are drivers and conductors. So, there is kind of resistance to these new initiatives, as these are aimed at bringing in more transparency in the system. There are sections of people who have got some kind of hidden agenda and they start opposing the IT initiatives for their petty gains. We even faced problems of tampering of GPS enabled VTS system, buses not running according to the schedule, etc in the initial stages.
So, we started various training programs for our employees. We tried to convince them that all these measures are going to help the organisation in the long run and it is also going to benefit them. We explained to them that they will be the ultimate beneficiaries if the organisation grows.
Share with us your vision for the growth of the Uttar Pradesh State Road Transport Corporation.
Mobility is really an important and crucial criterion for social and economic development. It is our duty to provide an effective system for people to move from one place to another. In rural areas, there are law and order problems, along with various safety reasons, due to which people in the rural areas are against sending their girls to distant areas even for study purposes. Unless and until, we are able to provide safe public transportation system, we will not be able to increase literacy level in the rural areas, specially among the girl children. If we have a good public transportation system and run it in an efficient manner, it will help in increasing the number of daily commuters in public transports.